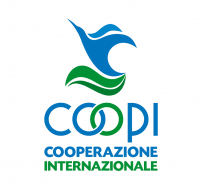 COOPI – Cooperazione Internazionale is an Italian humanitarian non-governmental organization founded in Milan in 1965. COOPI aims to help the world's poorest to improve their access to healthcare, food, and financial security, and to overcome their special vulnerability to wars, civil conflicts and natural disasters. For 50 years of long-term support and constant presence in the field, COOPI has been engaged in breaking the cycle of poverty and responding to specific emergencies in numerous sectors, including Food Security, Humanitarian Aid, Health, Socio-Economical Services, Water and Sanitation, Disaster Risk Reduction, Human Rights, Education and Training, Migrations and Sustainable Energy.
We are recruiting to fill the position below:
Job Title: Housekeeper
Location: Gashua (Bade LGA), Yobe
Employment Type: Full-time
Overview of the Project to be Implemented
To support in ensuring that COOPI office premises, guest house, and surrounding areas are tidy and clean.
To maintain their hygiene and cleanliness.
They use specific tools and equipment to clean and organize areas efficiently and time effectively.
Main Duties / Responsibilities
Ensure cleanliness of office space and COOPI premises.
Cleaning restrooms, dusting, mopping, vacuuming and removing trash.
Make sure all door handles and entry buzzers, taps, telephones, communal office equipment, air-condition remote controls, other types of buttons or switches or anything that more than one person might touch are cleaned regularly (at least 2/3 times a day).
Ensure that coffee maker is functional.
Clean and disinfect laundry, kitchen, toilet and workstation fixtures and floors.
Empty and clean waste containers and paper shreds.
Buying of groceries and cooking.
Perform other duties as required.
Profile of the Candidate (Educational Qualification, Experience, Training, Competences, Skills)
Minimum Requirements:
Candidates should possess a Diploma / Certificate in Hospitality / Housekeeping, with previous experience working in similar positions with INGOs / NGOs.
1 – 3 years relevant work experience.
Skills & Experience:
Essential:
Be professional, motivated, flexible, and culturally sensitive
Experience in cooking different dishes, cleaning, and general sanitation
Have excellent communication, skills.
Be a resident and familiar with Bade LGA in general.
Preferred:
Knowledge of the local language (Hausa and Kanuri).
Knowledge of the English language (spoken & written).
Previous experience in a similar position.
This ToR shall be inclusive of any other task specifically assigned by the Head of Base and direct supervisor.
Application Closing Date
12th June, 2023.
Method of Application
Interested and qualified candidates should:
Note
Terms and Conditions of application: Application will be considered based on rolling basis
Female candidates are strongly encouraged to apply.
Candidates from and or living Bade will be prioritized.