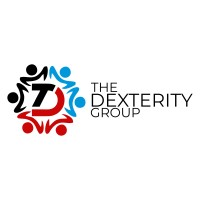 The Dexterity Group is a leading Media, Education and business services provider. The group has grown into a diversified business conglomerate with a reputation for excellent business practices with product and service quality. The Group's business activity includes Media, Education and the provision of a number of business services.
We are recruiting to fill the position below:
Job Title: Graphics Artist
Location: Ibadan, Oyo
Employment Type: Full-time
Job Description
As a Graphics Artist, you will play a key role in creating captivating visual content that aligns with our clients' branding strategies and business objectives. This is an exciting opportunity for a creative individual with a passion for design and an eye for detail.
Responsibilities
Collaborate with the creative team to develop innovative and visually stunning graphics, illustrations, and other visual assets.
Design and create captivating visual content for various platforms, including print, digital, and social media.
Understand and interpret clients' requirements, and translate them into visually appealing designs that effectively communicate their message.
Stay updated on design trends, techniques, and tools, and implement them into your work to ensure cutting-edge designs.
Use industry-standard software, such as Adobe Creative Suite (Photoshop, Illustrator, InDesign), to create and edit graphics.
Ensure all visual content adheres to brand guidelines, maintaining consistency and quality across all projects.
Collaborate with other team members, including copywriters and marketers, to ensure seamless integration of visual and written elements.
Participate in brainstorming sessions to generate new ideas and concepts for client projects.
Manage multiple projects simultaneously, meet deadlines, and maintain high-quality standards.
Assist in the preparation of presentations and pitch materials for potential clients.
Requirements
Bachelor's Degree in Graphic Design, Fine Arts, or a related field (or equivalent experience).
2 – 8 years relevant work experience.
Proven experience as a Graphics Artist, Graphic Designer, or similar role, with a portfolio showcasing your design skills and creativity.
Proficient in using design software, such as Adobe Creative Suite (Photoshop, Illustrator, InDesign), and other relevant design tools.
Strong understanding of design principles, typography, color theory, and layout composition.
Excellent visual and conceptual thinking abilities, with a keen eye for detail.
Ability to work independently and collaboratively in a fast-paced, deadline-driven environment.
Effective communication skills to present and explain design concepts to team members and clients.
Knowledge of current design trends and a willingness to stay updated on emerging technologies and techniques.
Strong organizational and time management skills, with the ability to prioritize tasks and meet project deadlines.
Salary
N40,000 – N70,000 Monthly.
Application Closing Date
20th June, 2023.
Method of Application
Interested and qualified candidates should send their updated CV and Cover Letter to: careers@dexterity.group using the Job Title as the subject of the mail.