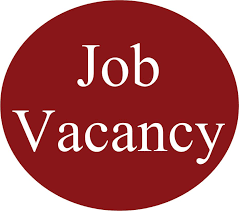 Hurricane Mining, a mining company focussed on develop lithium and other minerals, is recruiting suitable candidates to fill the position below:
Job Title: Geologist
Locations: Abuja (FCT) & Nasarawa
Employment Type: Full-time
Requirements
Candidates should possess a Bachelor's Degree in Geography (or related education history, experience or certificate) with relevant work experience.
Someone that is very familiar with Nasaraawa area preferred.
Accept nationwide bussiness trip.
Good communication skills with local people.
Language skills: English, Hausa, Yoruba, Igbo, Fulfulde, Ibibio,Kanuri, Tiv, Bura (knowledge of more than 3 of above languages preferred).
Salary
N80,000 – N200,000 Monthly.
Application Closing Date
1st July, 2023.
Method of Application
Interested and qualified candidates should send their CV to: charles@hurricanemining.com using the Job Title as the subject of the email.
Note: For enquiries, contact: 09086188888 .