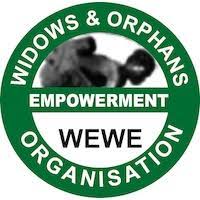 Widows and Orphans Empowerment Organization (WEWE) is a Nigerian Non Governmental Organization (NGO). WEWE's goal is to empower communities to access health care, safe water, good nutrition, micro credits for income generating activities and education. WEWE is governed by a board of trustees.
Job Type: Contract , Full Time
Qualification: BA/BSc/HND
Experience: 3 years
Location: Abuja
Job Field: Consultancy , NGO/Non-Profit , Project Management
Key Duties and Responsibilities:
S/he will organize and facilitate a GBV stakeholder Civil Society Organization (CSO) forum/roundtable of national-level actors in GBV in Abuja to discuss the learnings from the community level the learning affects the national policies.
S/he will encourage that these experiences are included in national advocacy on GBV prevention guidelines.
S/he will develop an agenda with at least five action steps to prevent GBV.
S/he will encourage these experiences to be included in national advocacy efforts on GBV at the CSO forum in Abuja.
S/he will organize and facilitate a national learning event with national-level actors in Abuja on GBV prevention
Qualifications and Experience
First degree in a relevant field, plus a minimum of 2 years institutional experience and expertise in GBV
First degree in Social Science, Social Work, Psychology, Public Health, Human Rights or related degree desired
At least 3 years' experience in implementing Gender-Based Violence programs, humanitarian or development settings
Previous experience organizing a GBV related workshop with picture evidence.
Evidence of strong report writing skills
Evidence of strong computer skills (MS Word, Excel, Outlook, PowerPoint)
Experience in developing survey google forms using Gmail.
Experience developing pre and post testing for workshop
Evidence of writing workshop reports
Method of Application
Interested and qualified applicants should send their comprehensive curriculum and cover letter in ONLY one attachment (MS Word document) explaining suitability for the job to GBV2023@weweng.org
Please indicate the title of the position applied for in the subject line of the email. Applicants should provide their functional emails/mobile phone numbers on their CVs as well as three professional referees.
Candidates must provide functional email addresses and telephone numbers of referees.