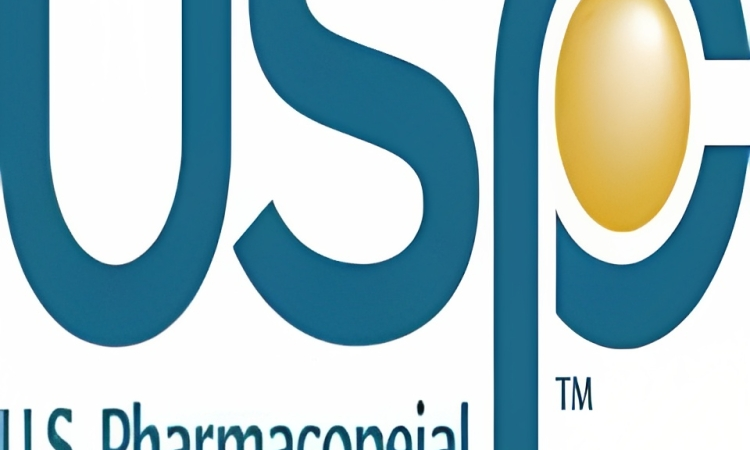 The U.S. Pharmacopeial Convention (USP) is a scientific nonprofit organization that sets standards for the identity, strength, quality, and purity of medicines, food ingredients, and dietary supplements manufactured, distributed and consumed worldwide. USP's drug standards are enforceable in the United States by the Food and Drug Administration, and these standards are used in more than 140 countries.
At USP everything we do is in service of our mission to help protect and improve the health of people around the world. From the standards we create to the partnerships we foster, we continually work to build and reinforce a foundation that draws us closer to a world where everyone can be confident of quality in health and healthcare.
We are recruiting to fill the position below:
Job Title: Finance and Admin Support (Consultant), Nigeria PQM+ Program
Location: Abuja, Nigeria
Category: Global Health & Manufacturing Services
Summary of the Position
The Finance and Admin support for the Promoting the Quality of Medicines Plus (PQM+) Program is a non-supervisory position that contributes to PQM+'s successful implementation, by providing finance and administrative support to the PQM+ Nigeria finance and administrative units.
The position will provide support in the country team in tracking /monitoring monthly expenditure against approved budgets.
In addition, S/he will support travel and program arrangements among other things in coordination with relevant program staff.
Role and Responsibilities
Support the finance officer to complete month-end close process in close coordination with finance officer, including preparation of bank accounts and balance sheet reconciliations, joumal entries, and variance analyses.
Ensure sufficient funds are available in the petty cash to support office running expenses within the petty cash threshold, and that required payments are made accurately and in a timely manner to vendors.
Ensure payment requests have the relevant supporting document and approvals and the documents are prepared accurately and processed in a timely manner.
Prepare monthly or quarterly Petty cash requests for the office.
Support the review of expense reports to ensure they prepared accurately and in line with the applicable policy and procedure, coding guidance and it is settled in timely manner.
Support in the recording of transactions in QuickBooks accounting system and maintain all records where required.
Review and reconcile petty cash in line with the applicable policy and procedure, ensure relevant documents are in place, related payment report is processed/prepared accurately and in timely manner, and replenishment is done in timely manner.
Review budget submitted by program staff for each upcoming activity, ensure accuracy, process for approval, and ensure appropriate advance/payment is made in timely manner.
Support Country team in tracking/monitoring monthly expenditures against approved budget for all projects and cost centers.
Support the review of procurement processes to ensure compliance with USP policy and procedures and ensure all relevant supporting documents are in place with the required approvals.
Support in the management of inventory and office supplies in line with relevant regulations with consultation with procurement and logistics officer.
Support Senior Finance officer to prepare tax schedules for remittances.
Support logistics operations with Travel arrangement, ticketing, and hotel reservations.
Support travel arrangements and meeting/workshop/training arrangements in coordination with relevant program staff
Maintain good documentation practices of relevant financial transactions including scanning and maintaining a comprehensive and efficient filling system.
Perform other related tasks as required.
Job Requirements
Bachelor's Degree in Finance/Accounting, Business Administration or relevant field required and a minimum of 3 years experience with program management support and administration for global health programs or large-scale, international development assistance programs; or an equivalent combination of training and experience.
Experience with computerized accounting package (experience with QuickBooks software preferred)
Knowledge, Skills and Abilities:
Excellent interpersonal and organizational skills with attention to detail
Demonstrates effective time management and prioritization skills.
Ability to work independently as well as part of a team.
Excellent critical thinking and problem-solving skills
Excellent verbal and written communication skills
Excellent presentation and reporting skills
Comfortable working with internal and external professionals
Demonstrated ability to support the implementation of multiple projects in a timely manner, including support to the development and monitoring of budgets.
Advanced computer competence (MS Office programs, MS Project, MS PowerPoint, MS Excel spreadsheet or similar)
Prior USAID experience in global health programming and knowledge of USAID rules and regulations preferred.
Ability to travel is needed.
Good negotiations skills and must be able to meet deadlines.
Restrictions or key requirements for the position
Must be resident in Abuja.
Should be able to speak the local dialect fluently.
Remuneration
USP offers an impressive benefits and allowances package.
Application Closing Date
22nd June 2023; 4:00 PM
How to Apply
Interested and qualified candidates should send their CV to: GPHNigeriaRecruitment@USP.org using the Job Title as the subject of the email.