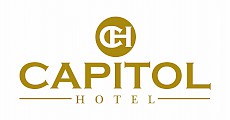 Hotel Capitol is a modern and contemporary hotel that offers not only luxury but comfort at its best. The three-star hotel is strategically located at the heart of Omole Phase 1, making it easily assessable with excellent road networks to other parts of the mainland and the city of Lagos as a whole. The 32-room Hotel offers tastefully furnished deluxe executive and super executive rooms as well as one- and two-bedroom luxury suites.
We are recruiting to fill the position below:
Job Title: Front Office / Customer Service Supervisor
Location: Ojodu – Ikeja, Lagos
Employment Type: Full-time
Job Description
Guest Service:
Supervise daily shift process ensuring all team members adhere to standard operating procedures.
Coordinate with the Housekeeping/Laundry team to ensure that rooms are ready for sales
Keep daily updates of all front desk documents such as Whitney, complaint register, inquiry form, guest database etc.
Ensure that the front office and its restroom are always tidy with appropriate toiletries supplies.
Ensure that all reports e.g Today's reservation, reservation update, front office reports, daily sales, etc are sent in a timely manner
In charge of ensuring that all messages are responded to, as well as daily updates of Whatsapp status.
Supervise the operations of the front desk to ensure an optimal level of service and hospitality is provided to the guests.
Responds to telephone and in-person inquiries regarding reservations, hotel information, and guest concerns.
Uses suggestive selling techniques to sell room nights, increase occupancy and revenue.
Coordinate with the restaurant team to ensure that complimentary breakfasts are served
Train, direct the work of, resolve issues/problems and coach and counsel the front desk team members to ensure a quality operation.
Allocate rooms to expected arrivals after checking the guests' preferences and special requests.
Monitor all transactions that takes place at the front desk
Ensure all Front office log books and hotel log books are always updated and actioned upon.
Courteously and accurately answers inquiries from potential guests and accepts hotel reservations.
Ensures safety by following guest check-in and security procedures and reporting suspicious activity to the Hotel Manager.
Takes responsibility in the absence of the Manager in overseeing the affairs of the Hotel
Performs other duties as assigned, requested or deemed necessary by management.
Customer Service:
Driving customer loyalty by delivering service excellence throughout each customer experience.
Engage in the periodic calling of all in-house guests to improve customer satisfaction
Ensure Outstanding customer care at all times.
Maintains a friendly, cheerful, and courteous demeanour at all times.
Resolve guests' issues, complaints, and problems in a quick, efficient manner to maintain a high level of customer satisfaction and quality service.
Generate sales leads
Identify and assess customers' needs to achieve satisfaction
Build sustainable relationships and trust with customer accounts through open and interactive communication
Keep records of customer interactions, process customer accounts and file documents
Follow communication procedures, guidelines, and policies
Participates in sales calls to acquire new business leads
Take the extra mile to engage customers
Prepare reports as required by the Management.
Maintain necessary data and records for future reference.
Performs other duties as assigned by the hotel's management.
Requirements
Candidates should possess an HND / Bachelor's Degree with 5+ years relevant work experience.
Salary
N65,000 Monthly.
Application Closing Date
17th July, 2023.
Method of Application
Interestedand qualified candidates should send their CV to: careers@hotelcapitol.com.ng using the Job Title as the subject of the email.