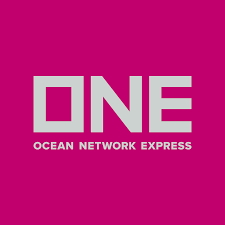 Ocean Network Express (ONE) was established on July 7, 2017 by the integration of 'K' Line, MOL and NYK. The Holding company was set up in Japan on July 7th 2017 and simultaneously a business management company was established in Singapore. Regional headquarters have been established in Hong Kong, Singapore, UK, USA and Brazil and services commenced in April 2018.
In April 2017, 'K' Line, MOL and NYK, started services as "THE Alliance" with other major shipping companies. In addition to this alliance, we are continuing to further strengthen our services to Asia, Latin America and Africa regions. We will further expand the number of ports in the future to Asia, North America, Europe, the Mediterranean Sea and the Middle East, also planning to expand our direct service to perform a wide service coverage. Our fleet size is 1,505,181 TEU which is the 7th largest in the world (as of June 2022). Operations will be performed through a fleet of 205 vessels, including 35 super-large ships, such as the world's largest 20,000TEU container-ships, in a service network covering over 120 countries around the world.
We are recruiting to fill the position below:
Job Title: Finance Coordinator
Location: Lagos
Employment Type: Full-time
Job Purpose
Processing and completing all daily finance and accounting processes, ensuring compliance with the Company's guidelines and tax regulations.
Primary Job Responsibilities
Invoice Management:
Follow established procedures and guidelines to ensure effective AP/AR activities.
Liaising with stakeholders both internal and external, maintaining a high level of cooperation with other departments to achieve company targets/goals in the total AP/AR process.
Maintain accurate records and ensure timely processing of AP invoices.
Engage, if required, in consultation with Head of Finance.
Process Management & System Enhancement:
Continuous review of best working practices to improve efficiency and productivity of the workflow in Statutory Accounting Team.
Strengthens internal control measures in different areas of accounting functions, e.g. payment process.
Ensure that all processes and transactions are fully compliant with Company rules and regulations.
Statutory Accounting:
Ensure correct statutory accounting processes to ensure compliance with ONE guidelines and tax regulations.
Follow established internal controls.
Ensure correct payroll data is processed in the financial system.
Ensure timely processing of VAT submissions.
Register and keep up to date administration of fixed assets following internal guidelines and local legislations.
Submit requested information to external (tax) parties.
Reporting:
Provide regular overviews regarding statutory accounting process.
Analyse and prepare reports and report any findings to the Head of Finance.
Required Skills, Qualifications and Comptencies
Bachelor's Degree or its equivalent in Accounting
Good working knowledge of MS Excel and Google applications
Highly skilled in working with numbers
Communication skills in English
High attention to details and accuracy.
Business awareness and commercial acumen
Ability to work under pressure
Ability to prioritize own workload
Proactive, enthusiastic and flexible approach.
Salary
Very attractive and highly competitive.
Application Closing Date
21st June, 2023.
How to Apply
Interested and qualified candidates should:
Click here to apply online