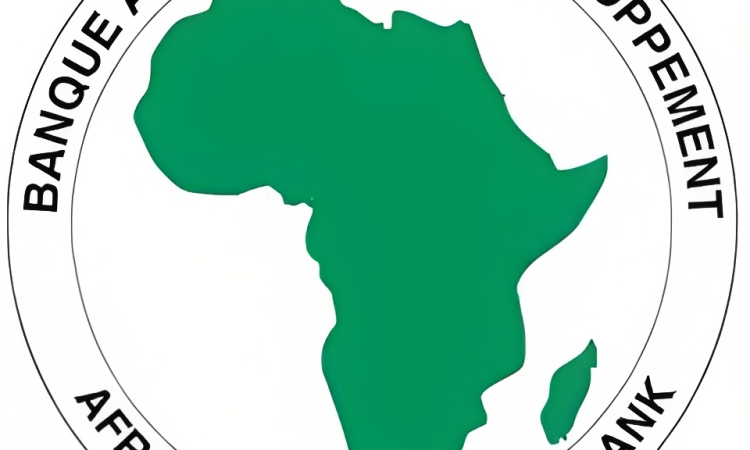 African Development Bank Group (AfDB) – Established in 1964, the African Development Bank is the premier pan-African development institution, promoting economic growth and social progress across the continent. There are 80 member states, including 54 in Africa (Regional Member Countries). The Bank's development agenda is delivering the financial and technical support for transformative projects that will significantly reduce poverty through inclusive and sustainable economic growth.
We are recruiting to fill the position below:
Job Title: EOI – Local IT Officer – TCIS
Location: Guinea
Job Type: Contract
Consultant Type: Individual Consultant
Commencement Date is expected for: 01st August, 2023
Expected Duration of the Assignment: 12 months (The renewal will be subject to the consultant's performance and the availability of the budget)
Job Family: Information Technology
Objectives
The main objectives of this consulting assignment are to:
Provide technical support services pertaining to Information and Telecommunications technologies including Office Automation, Business Applications, Internet, E-mail, Audio, and video conferencing.
Repair and maintain office equipment.
Assist in system configurations and provide support to users of Information Technology (IT) tools.
Scope of the Services
The Consultants duties will include, but not limited to, the following:
User Support – Provide technical assistance and resolve incidences related to ICT hardware and software using existing service management process.
Installation & Configuring – Installation and configuration of both ICT software and hardware.
Application Support – Support the deployment and adoption of the Bank applications such as MS Office, SAP, collaboration tools, business applications, software, etc. through participation in project management meetings, User Acceptance Testing, Training and Change Management.
Network & telecommunications Infrastructure Support – manage, configure and monitor the Banks data, voice and video communication infrastructure. Facilitate video conferencing sessions for staff using Zoom, MS Teams, Webex etc.
End-user Training – Provide training on all Bank applications and hardware.
Record keeping – keep detailed records of IT assets, network configurations, hardware specifications and incident resolution. Compile statistics on users' calls pertaining to voice, data and videoconference facilities.
Team Player – Responsibility for creating/ maintaining or contributing to a healthy and adequate work environment, participating in IT projects, and communicating clearly in oral and in writing.
Reporting – Provide reports on projects, activities, issues, incidents, meetings, and others.
Perform any other duties reasonably requested by the Supervisor.
Deliverables
The following is the list of expected deliverables during the assignment:
IT and Telecommunications services provision which meet the needs of the business.
Local office operations which meet a very high standard and ensuring 100% availability, reliability, and maintainability.
Highly available IT solutions which meet the local office requirements
Responses and resolutions of incidents and requests within the defined service level agreements.
Reduced negative business impact by timely and proactively escalating problems for further investigation and resolution.
A continuously improving suite of IT services in the local office.
Monthly report on accomplishment of assignment
Profile of the Consultant
At least a Master / Engineering Degree in Computer Science, Information Systems, or equivalent Degree in Engineering or closely related disciplines
At least 5 years' experience in similar assignment.
Proficiency in networking and communication technologies: TCP/IP networks, WAN protocols, wiring and cabling, and network management solutions.
Knowledge and experience of VSAT VoIP and voice gateway technologies
Skilled in Microsoft Teams, Zoom and other Audio/Video Conference systems
Knowledge and experience of large IT infrastructure components (server, storage, data center and campus network).
Knowledge or familiarity/exposure with/to Windows, Unix and Linux environments
Experience and/or knowledge with QoS implementation, VoIP, WAN switching and routing, load-balancing and application-delivery solutions
Ability to communicate in English and/or French with good working knowledge for other language.
Familiarity with network and IT service monitoring tools such as PRTG, NAGIOS, CACTI, Cisco Prime and so on.
Knowledge corporate applications such as different SAP modules, Office365, MS Teams, OneDrive, SharePoint
A good understanding of Cloud systems and Collaboration services
Good knowledge and experience of data collection and geo-mapping tools such as Kobotoolbox in particular, as well as reporting and dashboard tools such as PowerBi will be an added value.
Establishment of the Short List (Evaluation Process)
A shortlist of three to six individual consultants will be established at the end of the request of expressions of interest. The consultants on the shortlist will be judged on the following criteria on the basis of their updated resume:
Level of education in general – 20%
Educational level compared to the field of mission – 20%
Years of experience in general – 20%
Number of years of experience relevant to the mission – 40%.
Application Closing Date
6th July 2023 at 17:00 hours, Abidjan local time.
Method of Application
Interested and qualified candidates should send their Expressions of Interest to: CV using the template as Annex 1, Documents, Reference to similar services, experience in similar assignments): it_recruitment@afdb.org specifically mentioning "Expression of Interest – Local IT Officer at the Bank's Office in Guinea."
Click here for the Job Description (PDF)
Interested Individual Consultants may obtain further information at the address below during the Bank's working hours: from 08:00 to 17:00 hours, Abidjan Local Time.
For the attention of:
IT Recruitment Team,
African Development Bank,
Corporate IT Services Department (TCIS),
Avenue Joseph Anoma, 01 B.P. 1387,
Abidjan, Côte d'ivoire.
Email: it_recruitment@afdb.org
Note
The Corporate Information Technology Services Department (TCIS) invites Individual Consultants to indicate their interest in providing the above-described services.
Interested Consultants shall provide information on their qualifications and experience demonstrating their ability to undertake this Assignment (CV using the template as Annex 1, documents, reference to similar services, experience in similar assignments, etc.).
The eligibility criteria, the establishment of a short list and the selection procedures shall be in
conformity with the Bank's procedures for the acquisition of consulting services funded by the administrative or capital expenditure.
Please, note that interest expressed by a Consultant does not imply any obligation on the part of the Bank to include him/her in the shortlist.
The assignment period is expected for twelve (12) months. The renewal will be subject to the consultant's performance and the availability of the budget.
The commencement date is expected for 01 August 2023.