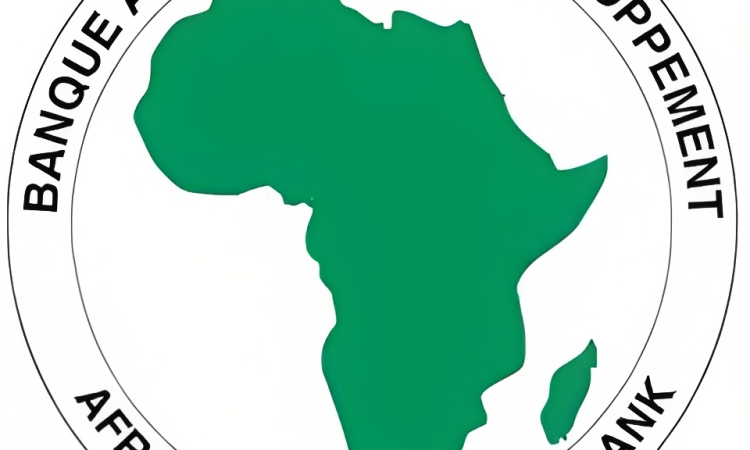 African Development Bank Group (AfDB) – Established in 1964, the African Development Bank is the premier pan-African development institution, promoting economic growth and social progress across the continent. There are 80 member states, including 54 in Africa (Regional Member Countries). The Bank's development agenda is delivering the financial and technical support for transformative projects that will significantly reduce poverty through inclusive and sustainable economic growth.
We are recruiting to fill the position below:
Job Title: Expressions of Interest: Local Individual Consultant Photographer – SNDR / CORW
Location: Rwanda
Consultant Type: Individual Consultant
Report to: The Bank's CDER team (within the SNDR.1 and CORW teams).
Job Family: Finance
Context and Objectives
The Corporate Performance and Accountability Division (SNDR.1) is responsible for establishing and monitoring management frameworks to assess and track the development effectiveness and performance of the African Development Bank (AfDB or "the Bank"). SNDR.1 strives to promote a performance and results-oriented culture and to strengthen the Bank's internal and external accountability.
SNDR.1, in close collaboration with the Bank's country offices, produces Country Development Effectiveness Reviews (CDERs) to assess the effectiveness of the Bank's operations in a given country (up to 10 years).
The CDER highlights the Bank's ability to achieve its development objectives, results, and impacts. It is intended for a wide audience, including the Bank's management, staff, and Board of Directors, as well as external stakeholders. SNDR.1, in conjunction with the Bank's Rwanda Country Office (CORW), plans to carry out a CDER in Rwanda covering the period (2012-2022).
In this context, the Bank's Country Office in Rwanda (CORW) is looking for a Local Individual Consultant Photographer to provide high-quality digital photos and stories of beneficiaries of Bank-financed projects in order to prepare a CDER in Rwanda.
Scope of Work
A selection of 400 fully captioned high-resolution digital photos.
Emphasis will be placed on beneficiaries, infrastructure/equipment, and project location.
Photos must be captioned (description of context, names of people, places, dates, etc.).
Photos will be delivered in a ready-to-use format for three main purposes, mainly publications, web photo galleries, and photo exhibitions.
Requirements:
Photos must be captioned (date, event, location, identity, name of project, brief history of beneficiary).
The professional photographer needs a professional camera (at least 24 MB) and adequate lighting. He must be equipped with lenses that enable him to take quality photos in dark environments without flash, with ultra-bright lenses at his disposal: f / 2.8 for 70-200 or 24-70 mm lenses, f / 1.4 or 1.8 for 35, 50 or 55 mm lenses, f /1.4 for 80 mm lenses. ISO not to exceed 400.
Photographers should be equipped with the brightest wide-angle and telephoto lenses in their range.
Characteristics:
In addition to the beneficiaries, the photographer must take advantage of his or her presence in the field to take a wide range of photos that may be used by the Bank for other products/communication campaigns, based on the following characteristics: Smiling faces of people enjoying city/rural life: women, children, men Scenes from everyday life: markets, economic activity, people at work (meaningful images, with smiling people), rural scenes where applicable Beautiful landscapes Project infrastructure.
Copyright Notice:
All photos must be accompanied by a copyright notice in the EXIF information/metadata: @AfDB/Name of photographer.
Deliverables:
The Consultant shall prepare a detailed production schedule by reviewing project documents and publications on the Bank's operations in the country. Specify the methodology adopted and explain the approach taken to provide compelling visuals and narratives.
All photos must be delivered to a dedicated Cloud indicated by the Bank and/or a separate hard disk, grouped in as many folders as there are projects and three (03) subfolders: 1. all photos (RAW), 2. selection of around 30 edited photos per project (JPEG format, to include beneficiaries, infrastructures, and surrounding environments such as home or business settings), 3. all non-project photos (smiling faces, everyday life, landscapes).
The Consultant will produce a written transcript of testimonials and interviews with project beneficiaries, highlighting the impact of the projects at individual, community, and national levels.
The questions will be prepared in advance by the Bank. Transcripts should be provided to the Bank in a written format on a Word file.
Reporting:
The Consultant will report directly to the Bank's CDER team (within the SNDR.1 and CORW teams).
Qualifications and Eligibility Criteria
Be a national of a member country of the Bank and reside in Rwanda. The Consultant must hold:
A Master's Degree or equivalent in Media, Communications, Journalism, or any other relevant field, or equivalent, and at least 5 years professional experience in the field of expertise concerned by the assignment, or.
A Bachelor's Degree or equivalent in media, communications, journalism, or any other relevant field, or equivalent, and at least 10 years' professional experience in the field of expertise concerned by the assignment.
Excellent knowledge of digital photography techniques and photo editing software.
Work experience in high-quality photography and awareness and promotional campaigns.
Excellent editing and communication skills.
Fluency in French and/or English, Swahili, and Kinyarwanda.
Proficiency in standard software such as Word, Excel, PowerPoint, and Outlook.
Ability to work independently and meet deadlines
Selection Procedures
A shortlist of three (3) to six (6) individual Consultants will be created based on the expressions of interest received. The eligibility criteria, short-listing, and selection procedure will follow the Bank's policy for the recruitment of consultants financed from the Bank's administrative budget.
Consultants on the shortlist will be evaluated based on their updated CVs and other documents according to the criteria specified in the evaluation table.
Short-listed Consultants will be invited to submit technical and financial proposals. Note: Make sure to adhere to the specified deadline and provide all requested information and documents accurately.
Work Plan and Fees
The Consultant will be remunerated on a daily basis for a maximum of 30 working days over the 6-month period from September to March 2024.
The Bank will cover all mission expenses (including transportation, accommodation, and meals) in accordance with its rules and procedures.
The number of field missions will be determined by the Bank.
Application Closing Date
6th July 2023 at at 4 pm. local time (Kigali time)
Method of Application
Interested and qualified candidates should send their Curriculum Vitae (CV), Cover Letter and Relevant documents to: admincorw@afdb.org using "Application for the recruitment of a Local Individual Consultant Photographer" as the subject of the mail.
Click here for the Job Description (PDF)
Application Process
Interested individual Consultants are invited to apply by submitting the following application documents:
Curriculum Vitae (CV) with proof of qualifications and experience
Cover Letter describing how your experience, skills, qualifications and professional networks match the required deliverables (maximum one page);
Copies of relevant published articles/reports with web links or submission of PDF versions as attachments.
Note: Expressions of interest in French should be sent to the e-mail address above and should be expressly marked "Application for the recruitment of a Local Individual Consultant Photographer".