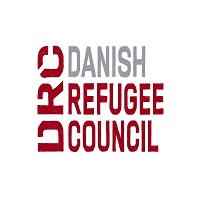 The Danish Refugee Council (DRC) is a humanitarian, non-governmental, non-profit organisation founded in 1956 that works in more than 30 countries throughout the world. DRC fulfils its mandate by providing direct assistance to conflict-affected populations – refugees, internally displaced people (IDPs) and host communities in the conflict areas of the world; and by advocating on behalf of conflict-affected populations internationally, and in Denmark, on the basis of humanitarian principles and the Human Rights Declaration. We understand "durable solutions" as any means by which the situation of refugees can be permanently and satisfactorily resolved, enabling them to live normal lives. Durable solutions can be voluntary repatriation, local integration or resettlement. In Denmark, DRC assists refugees in all aspects of integration as well as asylum procedures. Internationally, DRC actively participates in supporting the protection of refugees, and promoting durable solutions for conflict-affected populations. The DRC's supreme authority is the Council, which consists of up to three representatives of each member organisation, six representatives of the voluntary groups and refugee counselling organisations cooperating with the Danish Refugee Council, and of the Executive Committee. DRC is an umbrella organisation and is currently consisting of 30 organisation members and voluntary groups, committed to the refugee cause. Membership of the DRC is open to non-party-political, voluntary, nationwide humanitarian and international organisations that work on a democratic basis, and whose aims conform to those of the DRC.
Job Type: Full Time
Qualification: BA/BSc/HND
Experience: 1 year
Location: Borno
Job Field: NGO/Non-Profit , Project Management
Duties and Responsibilities
Team Leadership
Produce work plans for the sector staff in accordance with annual planning cycle
Train staff and provide regular updates of work planning and reporting against SMART objectives.
Oversee the performance of the Livelihoods team.
Provide field supervision to Livelihoods Officers and Assistants
Represent the Livelihoods team at base level and participate in facilitating and coordinating activities within the team and with other DRC's departments
Implementation and Planning
Coordinate with the Finance, Procurement Officers and other sectors of DRC to ensure proper management of livelihood planning and implementation.
Serve as the main contact for Livelihood activities in DRC Maiduguri operations, and work closely with State Government Technical line Ministries and departments in ensuring high quality standards in DRC livelihood sector operations.
Ensure team adoption of technical guidelines, SoPs, handbooks and other programme guidance provided by the Area Programme Manager and the Livelihood Coordinator
Ensure that Livelihood Officers and Assistants implement project activities within the budget limits and in line with good budget management and accountability procedures in consultation with Area Programme Manager
Support Livelihood Officers and Assistant in ensuring activities implementation is done in compliance with DRC/Donor quality procedures
Closely monitor the implementation of livelihood activities to timely identify any problems that may affect the achievement of intended outputs and results; by pragmatically and constructively dealing with them early enough
In coordination with field staff, ensure that vulnerable groups (especially women and youths) are actively involved during group discussion and the decision making process;
Organize and manage workshops, trainings and meetings that are hosted by the sector with relevant partners—beneficiary households, line ministries and CBOs
Sector Reporting & Documentation
Provide regular internal reports and other relevant information on general policy matters and programme activities to the sector staff and other relevant persons.
Ensure that a sound documentation procedure is adhered to, including relevant beneficiary database is developed, maintained and updated regularly.
Ensure update-to-date records (disaggregated by gender/age/diversity) are maintained for all beneficiaries of the livelihoods interventions.
Ensure the use of developed relevant manuals/tool kits and training curriculums that can be used in training beneficiaries
Ensure that a sound complaints handling and feedback mechanism is in place in the project area so that beneficiaries have easy access to DRC and that the Do-No-Harm principle to persons of concern/beneficiaries at the point of delivery is upheld.
Lead weekly, monthly and quarterly reporting processes of livelihood activities in Maiduguri.
Actively contribute to project planning, development of proposals and documentation of lessons learned, best practices and success stories.
Lead the identification of beneficiaries needs using both technical skills and knowledge of the operational context
Engage and build strong and better relations with all community leaders, Local Government Council structures and State Government line ministries for the enhancement of DRC/ Donor overall program objectives.
Stakeholder Coordination
Represent the livelihoods sector during coordination meetings with stakeholders such as local communities, local government officials, Early Recovery and Livelihoods Sector Working Group, Food Security Sector Working Group, Cash Working Group and donors.
Be proactively seeking for new partnerships for SME, VST, Internship, and LH activities
Promote and ensure at all times a pragmatic and efficient dialogue as well as networking with Local Institution, Private Institutes, workshops, National and international NGOs and local authorities
Coordinate with the rest of the country team whenever needed
Liaise with relevant line ministries during project implementation i.e. Ministry of Agriculture, Ministry of Animal resources and Fisheries, Ministry of Commerce, Industry and Trade etc.
Monitoring and Evaluation
Actively participate in monthly Budget Follow up review meetings and ensure all livelihood activities status are updated and submitted to Area Programme Manager/Livelihoods Coordinator
Work with M&E to manage all livelihood data collection exercises including the conduction of assessment and surveys (e.g. baseline surveys, yield assessment, do-no-harm surveys etc.) in close coordination with the Country M&E unit to monitor and evaluate food security and livelihoods projects activities;
Work closely with M&E unit to identify, document and disseminate relevant project success, challenges and follow up on implementation of project's action points
Support the undertaking of detailed situational analysis in collaboration with relevant stakeholder and propose appropriate project implementation approaches
Supervise the implementation of all participatory needs/vulnerability and capacity assessments of affected communities
Participate in project evaluations and assist in the analysis of results
Work with M&E to conduct post-distribution monitoring to ensure that beneficiary entitlements have been adequately accounted for and reconcile the results with those issued by the warehouse manager/cash distribution agent and line manager for the supply of goods, cash and vouchers.
Administration & logistics
Ensure compliance with donor requirements regarding programming implementation and asset management.
Support sector team with logistics arrangements to facilitate effective programming.
Provide timely expenditure planning & budget follow ups with guidance from the Area Programme Manager and the Livelihoods Coordinator.
Ensure DRC financial procedures, guidelines and corruption control is maintained among the team.
Initiate procurements and ensuring adherence to correct procurement and logistical procedures and in coordination with the Logistics department. Support the timely procurement of project materials.
Personnel Management
Directly responsible for supervising Livelihoods Officers, Assistants and any casual workers hired to facilitate implementation of sectoral activities.
Responsible for contributing to recruitment planning, actual recruitment of required field staff in consultation with the Livelihoods Coordinator, Area Programme Manager, Area Manager and HR.
The responsibilities listed in the JD are not exhaustive and may be readjusted according to operational needs but will remain in line with the overall purpose of the role.
Required Qualifications
Essential
Degree in Agriculture, Social Science, political science, international development, business management, economics or other relevant field.
Professional experience of relevant professional livelihood experience, including one year working with a humanitarian organisation;
Understanding of Livelihood programming, trainings and programming issues in the country and the North East Nigeria region
An understanding of humanitarian/civil society issues in the country and the region.
Experiencing of managing teams
Ability to work in a team, independently and under minimal supervision;
Good communication, analysis, and writing skills;
Excellent negotiation and diplomacy skills;
Ability to work in complex environments and under pressure
Proficient with standard software tools (Microsoft Word, Excel, and Power-Point);
Desirable
Understanding of rights and protection issues of IDPs, children and women
Experience working with hosts, returnees and displaced populations.
Previously experience on Market System Development approaches
Required Skills & Qualities
Core Competencies of DRC:

Striving for excellence
Collaboration
Taking the lead
Communication
Demonstrating Integrity
Ability to work in a multinational and multicultural environment
Excellent writing, proof-reading, and communication skills
Excellent organizational and multi-tasking skills
Strong ability to adapt, take initiative and work in a multicultural environment
Interest for humanitarian sector and donor's environment
General Regulations
The employee shall follow DRC instructions on safety, confidentiality and ethical guidelines, including the Code of Conduct and the Humanitarian Accountability Framework
Employee should not engage in any other paid activity during the DRC contract period without prior authorization
Employee should not engage in any activity that could harm DRC or the implementation of any project during the DRC contract period
Employee should not give interviews to the media or publish project-related photos or other material without prior authorization
Employee shall return all borrowed equipment for the project to DRC after the end of the contract period or upon request
Method of Application