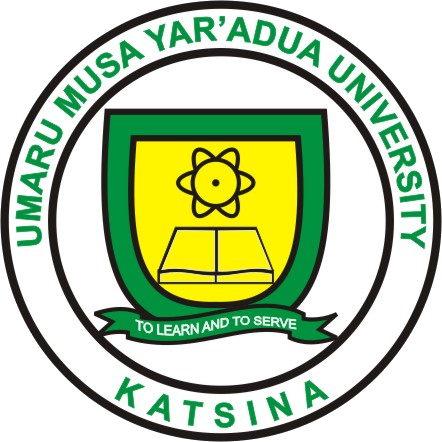 Umaru Musa Yar'adua University, Katsina was established by the Katsina State Law No 7 of 2006 as amended by Law No. 2 of 2009. Umaru Musa Yar'adua University aspires to be one of the best Universities in Nigeria with an established reputation for high quality teaching and research and innovative learning delivery techniques and to be in full harmony with its host community as the formulator of its hopes and aspirations and the promoter of its core cultural and spiritual values.
The Management, on behalf of the Governing Council, invites applications from suitably qualified candidates to fill the position below:
Job Title: Director, Sports
Location: Katsina
The Position
The Director Sports is responsible to the Vice Chancellor in the areas of proper development of exercise, sporting and recreational activities in the University, coordinate all sporting activities in the University.
Other duties include:
Initiate sporting requirements and activities for students
Coordinate and develop sporting competitions
Organize activities that will ensure that exercise and recreational values, which are essential to good health are imbibed by students and staff;
Source for funds to develop sporting activities;
Assist in enhancing the career prospects of high performance in any game;
Prepare quarterly and annual reports in sporting activities and competitions through the Dean, Student Affairs Division to the University Senate and then to the University Council;
Serve as a member of the University Sports Committee
Recommend in-service training programme for staff
Participate in purchasing of sporting equipment
Carry out other duties as can be assigned and provide some professional and community service.
Qualifications and Experience
Candidate must possess a good honours Degree in Physical and Health Education (PHE) from a recognized University. Possession of a Master's Degree in PHE Health Education will be an added advantage;
A graded coaching certificate in relevant game from National Institute of Sports (NIS) or any recognized sports institution and minimum of eighteen (18) years coaching experience;
A Doctorate Degree in relevant discipline, A graded coaching certificate in relevant game from National Institute of Sports (NIS) or any recognized sports institution and minimum of ten (10) years coaching experience would be considered;
The candidate shall not be older than fifty (50) years at the time of assumption of duty.
Terms and Conditions of Service
Salary, allowances and other conditions of service attached to the position are the same with the approved salary structure for Federal Universities in Nigeria.
Application Closing Date
18th August, 2023.
Method of ApplicationInterested and qualified candidates are required to submit completed and endorsed University employment form (which is to be acquired in the Bursary Department) with ten (10) copies of their detailed Curriculum Vitae (CV) along with their vision for the position, providing information on the following:
Full Name
Place and Date of Birth
Home Address, Email and Telephone numbers
Sex
Nationality
Marital Status
Degrees (including dates/class and institutions) and/or any other qualifications and distinctions (Photocopies of Certificates to be attached)
Statement of experience including full details of former and present posts
Other activities outside current employment
Extra-curricular activities
Proposed date of availability for duties, if appointed
Names and Addresses of 3 referees
Any other relevant information.
All Applications are to be addressed & submitted under confidential cover with envelop marked "Post of Director Sports, UMYU" to:
The Registrar and Secretary to Council,
2nd Floor, Engr. Musa Daji Abdullahi Senate Building,
Umaru Musa Yar'adua University, Katsina,
P.M.B, 2218, Tafawa Balewa Road,
Katsina State, Nigeria.
Applications are to be submitted with an evidence of payment of processing fee of the sum of thirty thousand (N30,000.00) Naira only into the University Account with details as follows:
Account Number: 2008746355
Account Name: UMYU IGR Account
Bank: First Bank Nigeria Plc.
Note
The candidate should also state in clear terms in not more than 500 words, his/her vision for the University in the next five years with particular reference to administration, control and innovations of its Sports Directorate.
In addition to stating the names and addresses of three (3) referees, applicants should request their referees to forward references on their behalf directly to the address above.
Only shortlisted candidates will be contacted. The University Management reserves the right to extend the closing date if deemed necessary, and/or re-advertise the position should this particular process not yield the desired results.
This advertisement does not impose any legal obligation on the University to invite, accept or deal in whatsoever manner with any applicant.