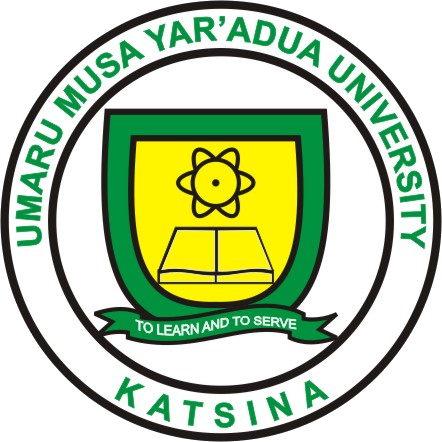 Umaru Musa Yar'adua University, Katsina was established by the Katsina State Law No 7 of 2006 as amended by Law No. 2 of 2009. Umaru Musa Yar'adua University aspires to be one of the best Universities in Nigeria with an established reputation for high quality teaching and research and innovative learning delivery techniques and to be in full harmony with its host community as the formulator of its hopes and aspirations and the promoter of its core cultural and spiritual values.
Applications are invited from suitably qualified candidates to fill the position below:
Job Title: Director, Directorate of Physical Planning and Development (DPP & D)
Location: Katsina
The Position
The Director Physical Planning and Development is a Management Staff and responsible to the Vice Chancellor for:
The day-to-day maintenance, planning, development and management of the University physical structures;
Coordination and supervision of physical development projects, ensuring quality standards and maintenance of structures in the University;
Supervision, monitoring and coordinating of all staff and activities of the Directorate;
Ensure compliance with the provisions of the University's Physical Masterplan and its update from time-time;
Prepare and present to Management quarterly and annual reports on state of the Physical facilities in the University and ongoing and or planned projects;
Design and maintain an excellent reticulation of power, data and water supplies to all units of the University;
Carrying out other duties as may be assigned by the Vice Chancellor.
Qualifications
Candidate for this post shall:
Possess a good B.Sc Degree in Architecture, Civil Engineering, Mechanical Engineering, Electrical Engineering, Electrical/Electronic Engineering or any other relevant degree from a recognized Institution with a minimum of 2nd Class Lower Division plus NYSC Discharge Certificate or Evidence of Exemption;
Candidate should be computer literate and proficient in relevant computer applications as applicable in running a modern Physical Planning and Development Directorate;
The candidate must possess professionally recognized certificate with current practicing license as well as not less than ten (10) years post qualification Engineering experience;
In addition, he/she must have at least ten (10) years of relevant experience in a senior management position preferably in a University or other public tertiary institutions;
Show demonstrable evidence of consummate management and leadership passion and drive in previous positions and in addition, must possess excellent communication and interpersonal relationship skills;
Exhibit the ability to be a team leader, has clear mentorship skills and plans;
Should not be older than sixty (60) years of age upon appointment and should be within the sixty-five (65) years retirement age at the expiration of his/her tenure;
Enjoy strong physical and mental health;
Possess personal integrity, demonstrate transparency in private and public life, be able to command the respect and loyalty of staff, students and other members of the University Community.
Terms and Conditions of Service
The Director Physical Planning and Development shall hold office for a term of four (4) years on such terms and conditions as may be specified in the letter of appointment.
The remuneration and other conditions of service are as applicable to the post of Director Physical Planning and Development in Nigerian Universities and as may be determined from time to time by the Governing Council of the University.
Application Closing Date
18th August, 2023.
Method of Application
Interested and qualified candidates should submit ten (10) copies of their Applications, Curriculum Vitae (CV) and photocopies of their Credentials. The Curriculum Vitae should highlight the following:
Full Name (Surname first in capital letters)
Place and date of birth
Sex
Nationality
Marital Status
Number and ages of children
Permanent home address
State of Origin and LGA
Email and Telephone numbers
Degrees (including dates/class and institutions) and/or any other qualifications and distinctions (Photocopies of Certificates to be attached)
Statement of experience including full details of former and present posts
Other activities outside current employment
Membership of Professional bodies
Extra-curricular activities
Names and Addresses of 3 referees
Any other Rrelevant information.
All Applications are to be submitted under confidential cover with envelop marked "Post of Director Physical Planning and Development (DPP&D), UMYU" addressed to:
The Registrar and Secretary to Council,
2nd Floor, Engr. Musa Daji Abdullahi Senate Building,
Umaru Musa Yar'adua University, Katsina,
P.M.B, 2218, Tafawa Balewa Road,
Katsina State, Nigeria.
Applications are to be submitted with an evidence of payment of processing fee of the sum of thirty thousand (N30,000.00) Naira only into the University Account with details as follows:
Account Number: 2008746355
Account Name: UMYU IGR Account
Bank: First Bank Nigeria Plc.
Note
Candidate should also state in clear terms in not more than 500 words, his/her vision for the University in the next four (4) years with particular reference to administration, control and innovations of its Physical Planning and Development Directorate.
In addition to stating the names and addresses of three (3) referees, applicants should request their referees to forward references on their behalf directly to the address above.
Only shortlisted candidates will be contacted. The University Management reserves the right to extend the closing date if deemed necessary, and/or re-advertise the position should this particular process not yield the desired results.
This advertisement does not impose any legal obligation on the University to invite, accept or deal in whatsoever manner with any applicant.