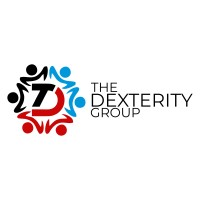 The Dexterity Group is a leading Media, Education and business services provider. The group has grown into a diversified business conglomerate with a reputation for excellent business practices with product and service quality. The Group's business activity includes Media, Education and the provision of a number of business services
We are recruiting to fill the position below:

Job Title: Customer Service Executive
Location: Ibadan, Oyo
Employment Type: Full-time
Job Description
We are seeking dedicated and customer-oriented individuals to join our team as Customer Service Executives. In this role, you will provide excellent customer service while also assisting in administrative tasks and providing administrative support to principals.
This is an exciting opportunity for individuals who thrive in a fast-paced, customer-centric environment, excel in administrative duties, and are passionate about delivering outstanding service experiences.
Responsibilities
Serve as the primary point of contact for customers, providing courteous and timely responses to inquiries, complaints, and requests via multiple channels (phone, email, chat, etc.).
Actively listen to customers, understand their needs, and provide accurate information and appropriate solutions.
Handle and resolve customer issues and complaints, escalating complex cases to the appropriate departments or supervisors when necessary.
Maintain a thorough knowledge of company products, services, and policies to effectively address customer inquiries and provide relevant recommendations.
Process customer orders, returns, and exchanges with precision and efficiency, ensuring a seamless experience for customers.
Collaborate with internal teams (such as Sales, Technical Support, and Operations) to resolve customer issues and provide comprehensive solutions.
Identify opportunities to enhance the customer experience and contribute to ongoing process improvement initiatives.
Stay up-to-date with product knowledge and industry trends to effectively address customer inquiries and provide informed recommendations.
Follow established guidelines and procedures for handling confidential customer information and ensure compliance with data protection regulations.
Provide administrative support to principals, including scheduling appointments, coordinating meetings, and managing calendars.
Prepare and edit documents, presentations, and reports as requested by principals.
Handle incoming and outgoing correspondence, including phone calls, emails, and mail.
Maintain and update administrative systems and databases.
Support the principals in various administrative tasks and projects as needed.
Requirements
Bachelor's Degree or HND in a relevant field or equivalent experience.
Proven experience in a customer service or similar role, preferably in a fast-paced environment.
Excellent communication skills, both verbal and written, with the ability to convey information clearly, professionally, and empathetically.
Strong problem-solving and decision-making abilities, with a focus on finding effective resolutions to customer issues.
Exceptional interpersonal skills, with the ability to build rapport and establish positive relationships with customers.
Patience, empathy, and the ability to handle difficult or upset customers with professionalism and composure.
Strong multitasking skills and the ability to prioritize tasks effectively in a high-volume environment.
Flexibility to work in shifts, including weekends and holidays, as customer service may be required 24/7.
A genuine passion for providing excellent customer service and a dedication to exceeding customer expectations.
Proven experience in providing administrative support
Proficiency in office productivity software, such as Microsoft Office Suite (Word, Excel, PowerPoint).
Salary
N45,000 – N70,000 / month.
Application Closing Date
20th June, 2023.
Method of Application
Interested and qualified candidates should send their updated CV and Cover Letter to: careers@dexterity.group using the job title as the subject of the mail.