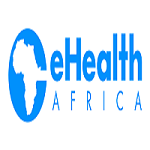 eHealth Africa is focused on improving healthcare by creating effective ways to implement reliable health information management systems. We have developed eHealth and mHealth solutions that can be rapidly deployed to manage patient information, streamline clinical procedures, and provide data and analysis on health program outcomes. Accurate health data will provide NGO's, hospitals, and donor agencies with access to timely health system indicators needed to evaluate their health interventions and respond to critical public health needs. We bring about positive change by harnessing the potential of technology, valuing the power and knowledge of local people, and maintaining a sharp focus on the health worker. To help close the gap in access to health care we have developed and share a depth of expertise in: eHealth and mHealth software and solutions Technology Infrastructure Training and capacity building for sustainable health systems Research and data analysis Project Management eHealth Africa works closely with health NGOs in order to provide them with technology solutions that will enhance their on-going and new health programs. We also strive to work with state and government officials to manage large scale implementations at health facilities across the country. eHealth and Information Systems Africa, Inc. is a California, USA Public Service Corporation. We have offices based in California, USA, and Kano, Nigeria.
Job Type: Full Time
Qualification: BA/BSc/HND , MBA/MSc/MA
Experience: 5 years
Location: Kano
Job Field: ICT / Computer
Purpose of the position
The Coordinator, Software Engineering will be responsible for developing and supporting the architecture, infrastructure and software applications for the eHA.
This technical position involves using established agile methodologies to analyze, design, develop, implement, maintain, re-engineer and troubleshoot applications.
S/he will work closely with the other Software team members to prepare communications, coordinate meetings, and training sessions.
Keywords: JavaScript, JavaScript frameworks, Python Django, Kotlin, Git, Docker
What you'll do
Provide program and project support to the Health Informatics Manager and the Development management team.
Design and develop software applications as required by the organization and its donors.
Troubleshoot and resolve issues in existing software applications
Analyze and study complex systems requirements. Prepare design documentation.
Understand how data flows within various systems to provide input on requirements for databases to ensure data is organized properly for reporting and analytics.
Prepare training manuals for users to ensure application ease of use.
Works daily with a team of self-organized, cross-functional, talented developers to design, build and implement systems and software for a network of primary health clinics and research laboratories.
Works with a collaborative software development team and end users to implement system functionality and new features based on user requirements, use cases, prioritized project needs and/or stakeholder direction.
Collaborates with product owners, and other software developers to plan, design, develop, test, and maintain both web-& mobile-based applications
Assists in the estimation and assessment of the feasibility of solutions.
Participates in the evolution of company-level software best practices, standards, and policies
Grows valuable skills in software interoperability, architecture, medical device integration, and component-based software design.
Contribute toward the continuous improvement of project management methodology utilized within the Development team.
Miscellaneous projects and duties as assigned to support the management team.
Who you are
Bachelor's degree from college or university in Computer Science, Computer Engineering, Information Systems Technology or related field. A postgraduate degree is desirable.
Minimum of 5 years of experience in Software Development or an equivalent of education and experience.
Well familiar with the whole software development life cycle (e.g. requirements, analysis, design, implementation, testing, and documentation) and execution models (e.g. Waterfall, Scrum, Agile, etc.).
Strong understanding of Javascript and frameworks, and python Django.
Understanding of accessibility and security compliance.
Knowledge of user authentication and authorization between multiple systems and environments.
Understanding of fundamental design principles behind a scalable application.
Understanding of the differences between multiple delivery platforms, such as mobile vs desktop, and optimizing output to match the specific platform.
Strong unit test and debugging skills as well as a proficient understanding of code versioning tools (Git).
Experience in creation and review of software and architecture designs.
Fluent in English.
Method of Application