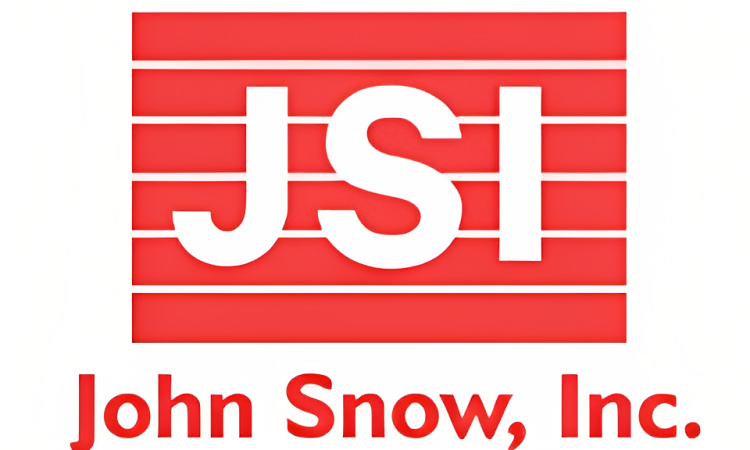 John Snow, Incorporated (JSI) – We are public health care and health systems consultants and researchers driven by a passion to improve health services and health outcomes for all.
We are recruiting to fill the position below:
Job Title: Consultant for Rapid Data Quality Assessment (RDQA) in Focus States
Location: Nigeria
Background
Immunization services are an essential part of the primary healthcare system and a key contributor to people's fundamental right to health. Vaccines are among the greatest advances in global health and development.
For over two centuries, vaccines have safely reduced the scourge of diseases like polio, measles, and smallpox, helping children grow up healthy and happy. Some populations – often the poorest, the most marginalized, and the most vulnerable – have little or no access to immunization services [Immunization-agenda-2030].
In 2021, 25 million children were un- or under-vaccinated and more than 60 percent live in just ten countries including Nigeria, and 18 million did not receive any vaccines (zero-dose children), an increase of 5 million from 2019 [WHO/UNICEF national immunization coverage estimates, 2021 revision].
MOMENTUM (Moving Integrated, Quality Maternal, Newborn, and Child Health and Family Planning and Reproductive Health) Round 3B, hereafter referred to as MOMENTUM Routine Immunization Transformation and Equity (M-RITE), is a global U.S. Agency for International Development (USAID) cooperative agreement, which aims to sustainably strengthen routine immunization (RI) programs to overcome the entrenched obstacles contributing to stagnating and declining immunization rates in maternal, newborn, and child health, voluntary family planning, and reproductive health (MNCH/FP/RH) partner countries; and address the barriers to reaching zero-dose and under-immunized children with life-saving vaccines and other health services.
M-RITE is a consortium of global leaders in immunization systems approaches, integrated management and service delivery, health system strengthening (HSS), financing, data and learning, social and behavior change (SBC), strategic partnerships, gender, and human-centered design (HCD).
Led by JSI Research & Training Institute, Inc. (JSI), along with PATH, Results for Development (R4D), Accenture Development Partnerships (ADP), CORE Group, and The Manoff Group, the consortium has extensive experience in shaping global strategies and collaborating with local partners to improve immunization outcomes and build on past learning and accomplishments.
The project's mandate is to strengthen the capacity of USAID partner countries to overcome entrenched obstacles to equitable immunization coverage.
Additionally, M-RITE contributes to ongoing global efforts to mitigate the impact of COVID-19 on immunization services and supports countries to prepare for and introduce COVID-19 vaccines.
The project's combination of expertise and perspectives is critical to addressing the complex problems that have contributed to the stagnation and decline of vaccination coverage in many countries, exacerbated by health service disruptions due to the COVID-19 pandemic. These disruptions have increased the risk of countries experiencing outbreaks of measles, polio, and other vaccine-preventable diseases (VPDs).
Entrenched obstacles that impede the equitable vaccination of all children and older eligible populations, such as adolescents and pregnant women, are complicated, interrelated, and context-specific.
Working at multiple levels in USAID partner countries around the world, M‐RITE builds country capacity to identify and overcome barriers to reaching zero-dose and under-immunized children and older populations along the life course with life-saving vaccines and other integrated health services.
Tailoring strategies to specific country and local contexts, M-RITE facilitates innovation, identifies critical intervention pathways, fosters adaptive leadership, and integrates SBC and gender transformative approaches at all levels.
In Nigeria, the project provides support to the National Primary Health Care Development Agency (NPHCDA) at the national and state level for COVID-19 vaccination rollout and the design of the RI start-up program in five states of Nigeria: Bayelsa, Edo, Imo, Jigawa, and Lagos.
M-RITE provides technical assistance (TA) focused on capacity-building, gender-sensitive microplanning, and service delivery to support the rollout of the COVID-19 vaccines and help the NPHCDA to adapt its strategies as the pandemic and vaccine supply and service delivery strategies evolve.
M-RITE conducted initial analyses and several partner discussions during a two-month start-up period, utilizing existing data on RI system performance as well as drivers of demand in the focus states and has engaged stakeholders at national, state, Local Government Area (LGA), and health facility levels to identify the root causes of persistent challenges to equitable immunization coverage in the five focus states.
Through this investment, USAID aims to increase its impact on achieving high equitable coverage with RI services.
Purpose
The purpose of the RDQA activities is to analyze the quality of data reported and support the organization in remediating gaps identified across all M-RITE's COVID-19 vaccination sites.
Specifically, to review of the completeness, consistency, accuracy, and timeliness of the COVID-19 vaccination data collected and reported from the sites to the upper admin level.
Duties, Responsibilities, and Scope of Work
Data Validation:
Consultant will validate data documented and reported through the systems for all completed data sources (APPR database , COVID-19 Vaccination Registers, Tally Sheets and Vaccination Cards ) and establish the level of data availability/completeness, consistency, correctness/accuracy, and timeliness and address all gaps identified.
A sample of APPR records will be extracted from the database and compared to hard copy records for validity and reliability. This should be cross-checked with hard copy records to either confirm the number reported against the recorded in the reporting tools.
Timeliness should be determined by comparing the difference in dates between when the data was collected and when it was captured into the electronic Database and the reporting tools in each site.
System Audit:
Consultant will conduct clients' vaccination data audit to verify existence of clients and confirm receipt of COVID-19 vaccines. This process will involve sampling some of the clients vaccinated and confirming that they received services.
For clients who report not to have received services, but are captured in the database, further analysis and inquiries will be undertaken to establish the circumstances that could have led to their inclusion into the organization database.
Coordination:
Consultant to work with the M-RITE State Team Lead (STL) who leads the collation of all validated data and report writing and signs off the Final RDQA reports.
Duration and Modality of Work
The duration of the consultancy is for 3 days per sites (health facilities).
Educational Qualifications, Experience, and Language
The following skills and experience are expected:
OND or HND or Bachelor's Degree in a Social Sciences, including Epidemiology, Biostatistics and Public Health;
Experience in pre, peri and post-campaign evaluations and working on security sector reform-related themes;
Proficiency in English (written and spoken) and knowledge local language is highly desirable;
Resident of the state of assignment
More than five years of experience in project evaluation, including collecting data in interviews, surveys and focus groups;
Proficient in the use of ODK;
Deliverables and Schedule of Payment:
A draft report for review and comment
Final report based on comments and feedback from review of the draft
Datasets containing all validated data collected during the exercise
Conditions
Place of work: Field based
Travel: Yes- intra-state
Type of contract: Short-term consultancy
Duration: June 2023
Fees: Professional fees + communication allowance
Equipment: Should have own computing and broadband facilities for remote collaborations
Application Closing Date
16th June, 2023.
Method of Application
Interested and qualified candidates (individuals or teams) are requested to submit their
Curriculum vitae / Resume and Copy of recent consultancy/contract offer executed to: recruiting@ng.jsi.com using "Rapid Data Quality Assessment (RDQA)" as the subject of the email.
Note: Any submission made after the stipulated date will not be considered.