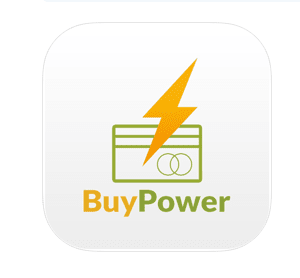 BuyPower is simplifying consumer payments in Nigeria starting with utilities and enabling energy access across Africa. We are building the next generation of energy services in Nigeria. We've made a lot of progress but are yet to scratch the potentials within the consumer payment space. We are a team of smart and energetic people that's changing the way consumer payments work in Nigeria. We believe that we'll win by getting the best talent on our team as mediocre teams do not build great companies. Working with BuyPower is an opportunity to make an impact in a young team and do work that really matters.
We are recruiting to fill the position below:
Job Title: Community Lead
Location: Abuja
Job Type: Full-time
The Role
We are looking for an amazing Community lead. As the Community Lead at BuyPower, you will be in charge of managing and advancing social media programs aimed at engaging and interacting with members of our targeted community.
Responsibilities
What You'II Do:
Build a proactive community management strategy and apply best practices of community management across online and offline channels.
Take ownership of setting up community initiatives such as meetups and other initiatives.
Recommend and onboard scalable software solutions to support communication channels (e.g., Twitter, Facebook and LinkedIn).
Strategize on what social media tactics and craft contents will help interact, engage and cultivate new and existing members of our community.
Provide recommendations to other internal teams based on community feedback.
Identify, cultivate, and engage advocates and enthusiasts.
Manage and grow a network of community ambassadors and thought leaders that will drive product improvement & expansion vectors
Generate periodic reports on emerging trends and community sentiments.
Qualifications
What we are looking out for:
Bachelor's Degree or equivalent.
Experience working in community management or similar roles.
Startup experience, with demonstrated ability to move fast while maintaining an excellent quality bar.
Experience with social media platforms used by businesses, including Twitter, LinkedIn and LinkedIn.
Exceptional written and verbal communication skills.
Experience in writing a variety of externally facing communications (e.g., blog posts, social media posts, press releases).
Benefits
What's in it for you:
Highly competitive salary
Work with the smartest and coolest people while building innovative products and solving problems
Paid annual leave days
Premium health insurance
Free lunch, data allowance, performance bonus and many other benefits.
Application Closing Date
Not Specified.
Method of Application
Interested and qualified candidates should:
Click here to apply online