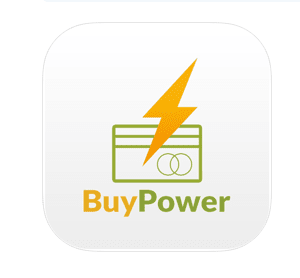 BuyPower is simplifying consumer payments in Nigeria starting with utilities and enabling energy access across Africa. We are building the next generation of energy services in Nigeria. We've made a lot of progress but are yet to scratch the potentials within the consumer payment space. We are a team of smart and energetic people that's changing the way consumer payments work in Nigeria. We believe that we'll win by getting the best talent on our team as mediocre teams do not build great companies. Working with BuyPower is an opportunity to make an impact in a young team and do work that really matters.
We are recruiting to fill the position below:
Job Title: Art Director
Location: Abuja
Job Type: Full-time
The Role
We are looking for a Creative Art Director to join our team. As an Art Director at BuyPower, you will be responsible for the overall visual aspects of our advertising or media campaigns and will collaborate with other designers, if available on designated projects.
Responsibilities
What You'II Do:
Determine and develop the visual style of advertising campaigns, publications, and other visual elements of our products.
Ensure desired messages and images are conveyed to consumers.
Create detailed timelines and budgets for design projects.
Select photography, artwork, designs, and other visual elements for layout
Coordinate multiple projects simultaneously to produce quality contents and meet team's deadlines.
Present creative concepts and finished projects to Head of Growth and/or Social media and community manager for reviews.
Qualifications
What we are looking out for:
Proven working experience as Art Director.
Hands on experience with logo design, typography, color, web layout design, print production etc.
Proficient use of InDesign, Photoshop, Illustrator or other visual design and wire-framing tools.
Demonstrable graphic design skills with a strong portfolio.
Strong multi-tasking skills.
Team player with strong communication and presentation skills.
Benefits
What's in it for you:
Highly competitive salary
Work with the smartest and coolest people while building innovative products and solving problems
Paid annual leave days
Premium health insurance
Free lunch, data allowance, performance bonus and many other benefits
Application Closing Date
Not Specified.
Method of Application
Interested and qualified candidates should:
Click here to apply online