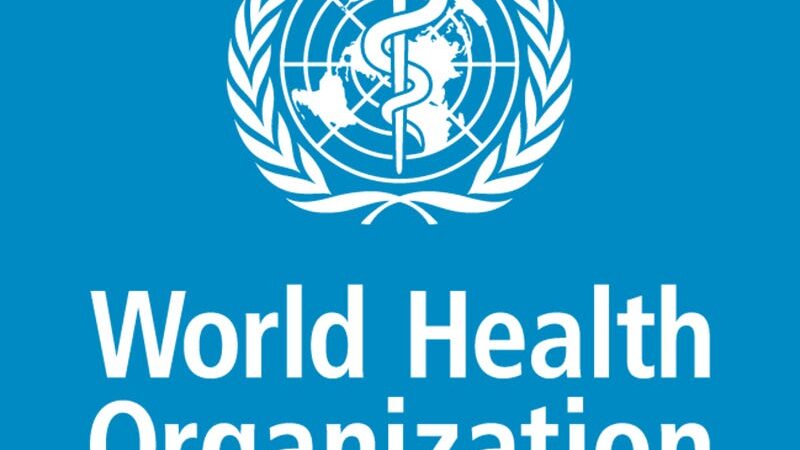 World Health Organization (WHO) is the directing and coordinating authority for health within the United Nations system. It is responsible for providing leadership on global health matters, shaping the health research agenda, setting norms and standards, articulating evidence-based policy options, providing technical support to countries and monitoring and assessing health trends.
We are recruiting to fill the position below:
Job Title: Communications and Social Media Officer
Job Identification: 2305467
Location: Abuja
Grade: G7
Contractual Arrangement: Fixed-term appointment
Contract Duration (Years, Months, Days): 24 months
Schedule: Full-time
Objectives of the Programme
The Communications Unit plays a key role in supporting the WR in the effective delivery of his/her mandate and in the provision of leadership and coordination of the work of WHO in Nigeria, the African Region and globally, particularly with respect to reputation management, health information dissemination, and corporate branding.
The Communications Unit is the lead for development and implementation of the Nigeria country office communications strategy. The Office prepares communication materials for media, public information documents, Governing Bodies and other partners.
The unit provides guidance, drafting, editing, graphics and design services to the Nigeria country Office Clusters and state Offices. COM is the lead Unit for interface with the media and for guidance to staff throughout the country on the rules for media engagement as well as issues of copyrights, data privacy or other aspects of AFRO communications.
Description of Duties
Implement a social media strategy for increasing the number of followers and engagement with WHO Nigeria's social media channels;
Manage social media channels and engage with audiences, moderating comments on social media posts and intervening as appropriate to answer questions and guide the conversation in consultation with Clusters and programs;
Produce social media content from sources such as press releases, speeches, reports, documents and other WHO websites;
Liaise with Clusters and Programmes on their social media requirements and developing material for social media platforms; Develop social media campaign material around relevant health themes for the WHO Nigeria Collect and analyze social media metrics to gauge reach, engagement and other performance measures for social media posts, accounts and campaigns;
Create messaging for social media kits for major events; Maintain and identify content for the homepage and main landing pages;
Carry out regular quality control by ensuring a consistent presentation across various web pages by ensuringappropriate formatting, layout, placement and relevance; Ensure that there is an appropriate balance of both written, visual and multimedia content on the website and that it is regularly refreshed;
Scan new content published on Country Office websites to ensure quality and consistency;
Required Qualifications
Education:
Essential:
Completion of Secondary School Education with training in communications / information technology.
Desirable:
Bachelor's Degree in Communications, Information Management or Information Technology, Public Health.
Experience
Essential:
10 years' experience in the field of communications with some years in cooperate social media management.
Desirable:
Proficiency with photography and video. Proficiency with designing social media cards, gifts and other materials.
Skills:
Communications and interpersonal skills. Ability to communicate with respect, tact and diplomacy.
Thorough knowledge of the principles, techniques and practices of online dissemination of information, via social media mechanisms and the web and.
Thorough understanding of the impact of communications on the reputation, image, and success of an organization, as well as the role the web and social media has in this regard.
Ability to transform technical information for different target audiences.
WHO Competencies:
Teamwork
Respecting and promoting individual and cultural differences
Communication
Producing results
Moving forward in a changing environment
Use of Language Skills:
Essential: Expert knowledge of English.
Remuneration
WHO offers staff in the General Services category an attractive remuneration package, which for the above position includes an annual net base salary starting at NGN14,735,506 (subject to mandatory deductions for pension contributions and health insurance, as applicable) and 30 days of annual leave.
Application Closing Date
29th June, 2023.
Method of Application
Interested and qualified candidates should:
Additional Information
This vacancy notice may be used to fill other similar positions at the same grade level
Only candidates under serious consideration will be contacted.
A written test may be used as a form of screening.
In the event that your candidature is retained for an interview, you will be required to provide, in advance, a scanned copy of the degree(s)/diploma(s)/certificate(s) required for this position. WHO only considers higher educational qualifications obtained from an institution accredited/recognized in the World Higher Education Database (WHED), a list updated by the International Association of Universities (IAU)/United Nations Educational, Scientific and Cultural Organization (UNESCO). The list can be accessed through the link: http://www.whed.net/. Some professional certificates may not appear in the WHED and will require individual review.
According to article 101, paragraph 3, of the Charter of the United Nations, the paramount consideration in the employment of the staff is the necessity of securing the highest standards of efficiency, competence, and integrity. Due regard will be paid to the importance of recruiting the staff on as wide a geographical basis as possible.
Any appointment/extension of appointment is subject to WHO Staff Regulations, Staff Rules and Manual.
For information on WHO's operations please visit: http://www.who.int.
The WHO is committed to creating a diverse and inclusive environment of mutual respect. The WHO recruits and employs staff regardless of disability status, sex, gender identity, sexual orientation, language, race, marital status, religious, cultural, ethnic and socio-economic backgrounds, or any other personal characteristics.
The WHO is committed to achieving gender parity and geographical diversity in its staff. Women, persons with disabilities, and nationals of unrepresented and underrepresented Member States (https://www.who.int/careers/diversity-equity-and-inclusion)are strongly encouraged to apply for WHO jobs.
Persons with disabilities can request reasonable accommodations to enable participation in the recruitment process. Requests for reasonable accommodation should be sent through an email to reasonableaccommodation@who.int
An impeccable record for integrity and professional ethical standards is essential. WHO prides itself on a workforce that adheres to the highest ethical and professional standards and that is committed to put the WHO Values Charter into practice.
WHO has zero tolerance towards sexual exploitation and abuse (SEA), sexual harassment and other types of abusive conduct (i.e., discrimination, abuse of authority and harassment). All members of the WHO workforce have a role to play in promoting a safe and respectful workplace and should report to WHO any actual or suspected cases of SEA, sexual harassment and other types of abusive conduct. To ensure that individuals with a substantiated history of SEA, sexual harassment or other types of abusive conduct are not hired by the Organization, WHO will conduct a background verification of final candidates.
WHO has a smoke-free environment and does not recruit smokers or users of any form of tobacco.
WHO also offers wide range of benefits to staff, including parental leave and attractive flexible work arrangements to help promote a healthy work-life balance and to allow all staff members to express and develop their talents fully.
The statutory retirement age for staff appointments is 65 years. For external applicants, only those who are expected to complete the term of appointment will normally be considered.
This post is subject to local recruitment and will be filled by persons recruited in the local commuting area of the duty station.
In case the website does not display properly, please retry by: (i) checking that you have the latest version of the browser installed (Chrome, Edge or Firefox); (ii) clearing your browser history and opening the site in a new browser (not a new tab within the same browser); or (iii) retry accessing the website using Mozilla Firefox browser or using another device. Click the link for detailed guidance on completing job applications: Instructions for candidates