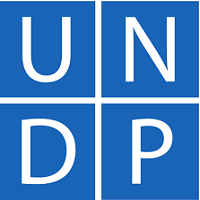 The United Nations Development Programme (UNDP) is the United Nations' global development network. It advocates for change and connects countries to knowledge, experience and resources to help people build a better life for themselves. It provides expert advice, training and grants support to developing countries, with increasing emphasis on assistance to the least developed countries. It promotes technical and investment cooperation among nations.
Headquartered in New York City, the status of UNDP is that of an executive board within the United Nations General Assembly. The UNDP is funded entirely by voluntary contributions from UN member states. The organization operates in 177 countries, where it works with local governments to meet development challenges and develop local capacity.
We are recruiting to fill the position below:
Job Title: Communications Analyst
Job Identification: 11938
Location: Abuja
Job Schedule: Full time
Grade: NPSA-6
Vacancy Type: National Personnel Service Agreement
Practice Area: Conflict Prevention, Rebuilding and Responsive Institutions
Contract Duration: 1 Year with Possibility for extension
Job Description
Under the guidance and direct supervision of the Public Engagement, Outreach and Partnerships Lead, the Communications Analyst supports the implementation of the communications strategy and plans to ensure effective and efficient communication of UNDP with its partners, the media and targeted audiences.
The Communications Analyst works in close collaboration with Programme and Operations staff of UNDP Nigeria CO and designate representatives of key stakeholders.
The Communications Analyst promotes a client-oriented approach geared to influence the development agenda, promote public and media outreach and mobilize political and financial support for UNDP.
Scope of work
Support implementation of UNDP communications strategy and plans by conducting various communication related activities, producing communications products and performing quality assurance control:
Identify, propose and support communication opportunities and activities in line with the UNDP Nigeria Communications Strategy and work plans of office sections, projects and programmes;
Provide writing, editorial and graphic design support for communication and public information needs of the Nigeria Country Office including concept notes, background information, talking points and briefing materials;
Draft success stories, human interest stories and other communications products that amplify the impact of UNDP Nigeria's work for distribution on relevant channels;
Provide photography and video production support for UNDP Nigeria events, launches and missions on an as needed basis;
Co-ordinate with communications solutions agencies (creative agencies, film-makers and radio content producers, PR/media agencies, design studios for creative outputs), for the development of communication products and scheduling/completion of tasks;
Assist with the development and management of internal communications systems and activities;
Support with preparation and organization of events e.g. workshops, high level events, conferences, programme and report launches, IPs and partners' meetings.
Provide media relations support to UNDP Nigeria CO:
Maintain and develop effective working relationships with local and international media representatives;
Organize media meetings such as press conferences, press briefings for CO events;
Draft and disseminate media kits: including press releases, media advisories, key messages etc.;
Strengthen and maintain database of media contacts;
Enhance media coverage for targeted events and stakeholders, including social media;
Organize, store and manage database of photos' and film footage of UNDP Nigeria programmes, missions and events.
Contribute to the management of UNDP Nigeria CO websites and social media channels:
Manage UNDP Nigeria websites and social media channels;
Develop weekly content plans for UNDP Nigeria digital channels;
Ensure use of online channels is in line with UNDP global guidelines and best practices;
Develop communications content tailored for large scale digital communication campaigns.
Manage implementation of administrative and financial tasks related to Communications Unit's work:
Conduct tasks related to administrative, procurement and financial support of daily operations of the Communications Unit.
Impact of Results
The key results have an impact on creation of effective communications and dissemination of information on UNDP as UN's global development network.
In particular, the key results have an impact on implementation of UNDP communications and publication strategies with a view to deliver sustained visibility as well as reaching resource mobilization targets.
Institutional Arrangements:
The Communications Analyst shall work with the Communications unit under the direct supervision of the Public Engagement, Outreach and Partnerships Lead and would be required to travel on field missions as shall be directed.
Requirements
Minimum Education Requirements:
Master's Degree in Communications, Journalism, Political Science or a related field.
Bachelor's degree in a relevant field with additional two years of qualifying experience will be given due consideration in lieu of a Master's degree.
Minimum years of relevant work Experience:
Minimum of 2 years (with Bachelor's degree) of relevant work experience at the national or international level in public relations, communications or advocacy;
Experience in digital marketing and managing social media platforms;
Experience in the development of quality communication products for external influencing such as podcasts;
Experience in production of multimedia assets and handling of web-based management systems is required;
Knowledge of UN system will be an asset;
Required Skills:
Experience in the usage of computers and office software packages (MS Word, Excel, etc.)
Proficient in the use of Adobe Creative Suite (InDesign, Illustrator, Audition, Photoshop, and Premiere Pro)
Desired skills in addition to the competencies covered in the Competencies section:
Work experience with an Enterprise Resource Planning software is desirable;
Experience in UN organization is an asset.
Language:
Fluency in oral and written English is essential.
Cross-Functional & Technical competencies:
Business Management:
Communication

Ability to communicate in a clear, concise and unambiguous manner both through written and verbal communication; to tailor messages and choose communication methods depending on the audience;
Ability to manage communications internally and externally through media, social media and other appropriate channels.

Partnerships Management

Ability to build and maintain partnerships with wide networks of stakeholders, Governments, civil society and private sector partners, experts and others in line with UNDP strategy and policies.

Digital Awareness and Literacy

Ability and inclination to rapidly adopt new technologies, either through skillfully grasping their usage or through understanding their impact and empowering others to use them as needed.
Business Development:
Knowledge Generation

Ability to research and turn information into useful knowledge, relevant for context, or responsive to a stated need.

Knowledge Facilitation

Ability to animate individuals and communities of contributors to participate and share, particularly externally.

Integration within the UN

Ability to identity, and integrate capacity and assets of the UN system, and engage in joint work;
Knowledge of the UN System and ability to apply this knowledge to strategic and/or practical situations.
Business Direction & Strategy:
Effective Decision Making

Ability to take decisions in a timely and efficient manner in line with one's authority, area of expertise and resources.
Application Closing Date
21st July, 2023; 04:59 AM.
How to Apply
Interested and qualified candidates should:
Click here to apply online
Note
UNDP reserves the right to select one or more candidates from this vacancy announcement.
We may also retain applications and consider candidates applying to this post for other similar positions with UNDP at the same grade level and with similar job description, experience and educational requirements.
Scam warning: The United Nations does not charge any application, processing, training, interviewing, testing or other fee in connection with the application or recruitment process.
Should you receive a solicitation for the payment of a fee, please disregard it.
Furthermore, please note that emblems, logos, names and addresses are easily copied and reproduced. Therefore, you are advised to apply particular care when submitting personal information on the web.