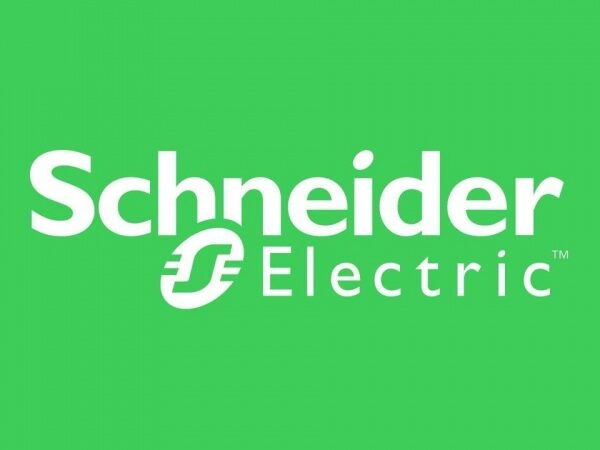 Schneider Electric – As the Global Specialist in Energy Management™ and market leader in industrial automation and software, Schneider Electric enables people to experience and transform efficiency where they live and work; from home to enterprise, across the grid and the city. Focused on making energy safe, reliable, efficient, productive and green, the Group brings a world where innovative individuals use collaborative solutions to make the most of their energy, while using less of the common planet.
We are recruiting to fill the position below:
Job Title: Commercial Tender Engineer
Job ID: 008IUC
Location: Lagos
Schedule: Full-time
Your Mission
We are currently seeking a talented Commercial Tender Engineer to support our Control & Safety, and Telemetry business streams within the Process Automation (PA) business unit in our Lagos office.
Working as part of the fast-paced Tendering team, the 'Commercial ' Tender Engineer(s) will hold a critical position within the Sub-Saharan Africa pre-sales process and have the proven ability to interpret high-level scope requests as well as complex Tenders and prepare technical, execution, costing and offer documentation consistent with bid strategy.
As such, you will have complete responsibility for the 'end to end' bid process with a core focus on cost and risk underpinned by a proven level of technical & project delivery knowledge. You'll have the tenacity to drive all contributing resources to meet tight deadlines and the talent to compile compelling proposals underpinned by all associated governance and cadence.
The Tender Engineer will have accountabilities for all technical, financial and commercial content, managing contributing resources to meet tight deadlines to develop a winning bid aligned to an agreed strategy.
Your Role
Own the total responsibility for all assigned Pre-Qualification Questionnaires (PQQ ), request for Proposal / Quotation ( RFP / RFQ ) and general proposal submissions.
Analyze technical specifications and associated documentation, liaising directly with Customers (& EPCs) to qualify scope, as required.
Understands and can effectively communicate opportunity strategy to all key stakeholders, highlighting areas of challenge to be addressed.
Formulate and publish bid plans, engage required resources, and agree on contributor deadlines, driving progress through to completion via initial 'Kick Off' meeting & subsequent update calls.
Report against assigned workload, highlighting issues and proactive steps taken to resolve.
Drive cost optimisation across Solution, Execution & Supply Chain, ensuring Solution is aligned to strategy, an appropriate mix of engineering resources are utilised, and 3rd party costs are minimised.
Ensure Operational Risks & costs are reviewed, considering contractual Terms & Conditions.
Ensured T&Cs are reviewed timely, in line with the bid plan, with all financial documentation for review and approval, ensuring a balanced approach to sell, cost & risk, to maximise GM, in line with Deal Winning Strategy ( DWS ); utilising appropriate business tools – Global Tendering Tool ( GTT ) / Contract Quote Authorization ( CQA ) / Costing Work Book ( CWB ) / PA Opportunity Review Template ( ORT ).
Prepare an appropriate written response to each enquiry, ensuring peer review and accuracy of solution, execution & commercial content as well as all requested supplementary documentation in the required format(s).
Plan, schedule & lead all required Commercial ( CQA ) and Operational ( MPO ) approval calls in line with process and Delegation of Authority ( DoA ), ensuring required documentation is submitted on time to support successful 'first-time' approval to meet required submission deadlines.
Drive governance and compliance with SE company and local business standards and procedures to meet required deadlines.
Support the Opportunity Leader during customer negotiations, as required.
Engage with internal departments to allow timely proposal handover & post-order receipt.
Proactively contribute to Win / Loss Analysis reviews and adopt 'Best Practices' to improve processes and behaviours.
Requirements
Skills & Experience:
Proven experience within a Commercial Tendering role coupled with a technical engineering background and strong project execution knowledge.
Technical knowledge shall include either DCS / Safety / PLC / Supervisory Control and Data Acquisition (SCADA) applications, Software License Selection & an understanding of Cyber Security.
IT literate with good working knowledge of standard MS Office applications in addition to MS Teams, MS Planner, and ideally, Bridge Front Office ( BFO ).
Willing to perform additional required duties to support the pre-sales function.
Why us?
You can look forward to growing your career in a dynamic workplace with significant personal responsibility and attractive development opportunities:
Flexible working models to ensure a balance of family and working life.
Optimal support on your career path through regular training opportunities.
A dynamic and personal atmosphere, working with a globally energised team.
A company culture that encourages performance and cooperation.
Application Closing Date
5th July, 2023; 4:59:00 PM
How to Apply
Interested and qualified candidates should:
Click here to apply online