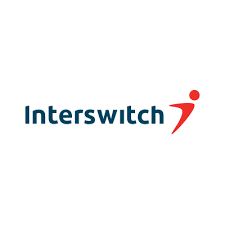 Interswitch is an Africa-focused integrated digital payments and commerce company that facilitates the electronic circulation of money as well as the exchange of value between individuals and organisations on a timely and consistent basis. We started operations in 2002 as a transaction switching and electronic payments processing, and have progressively evolved into an integrated payment services company, building and managing payment infrastructure as well as delivering innovative payment products and transactional services throughout the African continent. At Interswitch, we offer unique career opportunities for individuals capable of playing key roles and adding value in an innovative and fun environment.
We are recruiting to fill the position below:
Job Title: Business Risk Manager – Merchant & Inclusion
Location: Lagos
Employment Type: Permanent
Department: Risk Management Group
Key Responsibilities
Supports in driving the entrenchment of Risk Culture and Enterprise risk management, strategy, and objective-setting enterprise-wide
Supports in strengthening the Enterprise Risk Management Framework organization-wide and particularly for the Merchant & Financial Inclusion Groups
Develops and ensures the implementation of Risk Management Policies and Processed
Risk assessment: Conduct enterprise, ad-hoc, product and third-party risk assessments on Business Lines, new & existing Products and Services; Vendors and Third-party service providers in line with certification, leading practice, and regulatory standards expectations
Maintains working and up-to-date Risk Register, RCSA organization-wide and particularly for the Merchant & Financial Inclusion Groups
Ensures new and existing products comply with set baselines before go-live
Merchants and Agents risk & compliance oversight on new and existing relationships
Develops risk awareness presentations and conducts same across Business Lines to promote and raise risk management culture and awareness in the organization
Provides risk expert advisory services on new initiatives and existing business relationships
Develops and operates Risk Key Performance Indicators and Risk Analytics
Supports oversight relating to Data Protection regulations and processes
Supports risk management activities in regional countries and subsidiaries
Develops Key Risk Indicators (KRI) for proactive risk monitoring organization-wide and particularly for the Merchant & Financial Inclusion Groups
Prepares Risk Management reports for Department, Group, Senior Management and Risk Committee and the Board
Monitors and Reports Operational losses, Claims, and Refunds; Engages concerned Business groups to perform root cause analyses on identified risk events to recommend improvements to prevent these risk events from re-occurring in the future. When necessary, refer to Internal Audit for investigation.
Academic Qualification(s)
Candidates should possess a First Degree in a numerate discipline – Economics, Social Science, Accounting, Mathematics, Data Analytics etc.
Experience (Number of relevant years):
Minimum of 8 years relevant experience in Risk Management in Technology, Financial or Payment industries.
Professional Qualification(s):
Any least 2:
ISO31000
CRISC
RIMAN
CRM.
Application Closing Date
23rd July, 2023.
How to Apply
Interested and qualified candidates should:
Click here to apply online