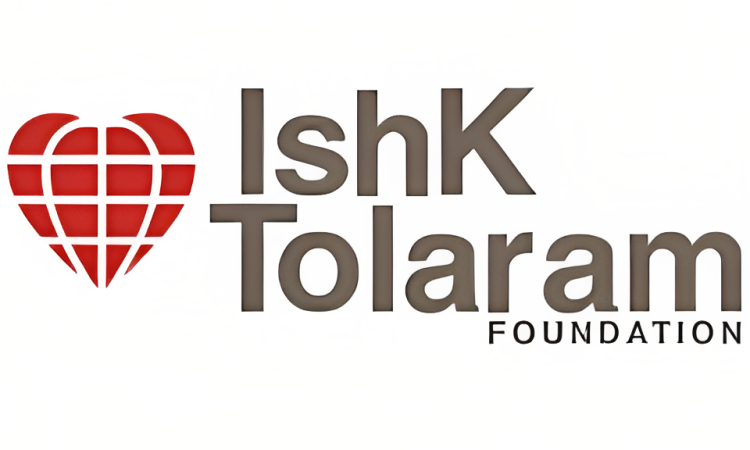 Ishk Tolaram Foundation, founded in 2016, is a philanthropic organisation that provides access to quality education, healthcare, and skills training to underserved individuals in Indonesia, Nigeria and Singapore. Our purpose is to enable individuals to improve their quality of life.
We are recruiting to fill the position below:
Job Title: Audiologist
Location: Fadeyi, Lagos
Employment Type: Full-time
Reports to: Program Director, Nigeria
Intended start date: 1st Sep 2023
Overview of Role
We are looking for an Audiologist to join our team and support our work in the Hearing Aids program. The role is based in Lagos.
Responsibilities
Managing the execution of the Hearing Aids program:
Examine, diagnose, and treat patients who have hearing loss or hearing problem
Examine patients who have conditions related to the outer, middle, or inner ear
Assess the results of the examination and diagnose the problem
Create a treatment plan to meet the patient's goals
Fit and dispense hearing aids (assistive listening devices)
Counsel patients and their families on ways to listen and communicate
Monitor and evaluate patients regularly on their condition and modify treatment plans, if needed
Record the patient's progress
Research the causes and treatment of hearing and balance disorders
Have knowledge of pediatrics, geriatrics, ear balance, cochlear implants, hearing aids, tinnitus, and auditory processing among other issues.
Manage the Audiology team and their deliverables and support in their professional development
Administrative tasks for Hearing Aids Program
Monitor and evaluate program activities, and liaise with the Communication Officer to demonstrate our impact
Maintain accurate program records and databases, and assist Program Director in generating reports for internal and external purposes
Manage and ensure adherence to ITF communication guidelines and annual budget targets
Maintain a process of verification for payments for hearing aids with the Accounts Department
Oversee maintenance of patient's details and feedback
Adhering to local policies and regulations in the execution of the program
Keeping abreast of global and domestic trends pertaining to issue areas in focus for Hearing Aids Program in Nigeria.
Academic / Work Experience
Master's Degree in Audiology
The Degree includes anatomy, physiology, diagnosis and treatment, genetics, and clinical practice in audiology
Latest License from MRTB to practice audiology
Latest Competency Certificate from SPAAN
Work experience of 3 – 4 years as an audiologist in an ENT office, hospital, or a clinic.
Skills:
Experienced in initiating and managing programs from start to finish
Experienced in managing multiple stakeholders and partners
Excellent communication and presentation skills
Good financial skills: Able to compile and manage a budget, carry out basic accounting
Able to apply medical knowledge to patient cases to treat and diagnose each case
Sound academic research skills: Able to perform a thorough literature review and contribute ideas based on data, evidence, and best practice
Good command of IT, including MS Office, G Suite (preferable), social media.
Key Attributes:
Confident self-starter, proactive and intrinsically driven
Strong self-organization skills and ability to meet deadlines
Excellent people skills, including the ability to manage stakeholders from diverse backgrounds
Able to adapt to evolving priorities and a dynamic environment
Strong ethical character and positive team player
Strong work ethic and attention to detail
Passionate about social impact, development, and change-making.
Application Closing Date
21st July, 2023.
How to Apply
Interested and qualified candidates should send their CV and a one-page Cover Letter to: contact@ishktolaram.com using "Audiologist Vacancy" as the subject of the email.
Note: Only shortlisted candidates will be contacted.