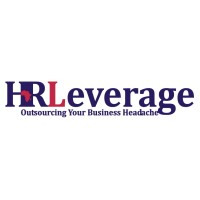 HRLeverage is a PAN- African Workforce Management Company, dedicated to connecting the best talents to the best employers.
We are recruiting to fill the position below:
Job Title: Assistant Operations & Social Media Manager
Location: Alausa, Ikeja, Lagos
Employment Type: Full-time
Job Summary
The Assistant Operations Manager should have Excellent writing skills to create and develop content, the ability to manage and maintain an efficient system of operations to support the business needs.
The candidate should have the ability to multitask and handle all official duties of the company via phone and email and also possess effective communication skills.
Responsibilities
Carry out Research periodically (general research) to develop Project/Business Plans.
Create and edit letters, proposals, projects and business plans for clients.
Responsible for supervising day to day operations.
Manage Business work (Understand business Objectives and concepts).
Improve operational management systems, processes and best practices.
High-Level of Tolerance and Excellent personal relationship with strong interpersonal skills.
Must be Passionate and Dedicated to assist in promoting the business towards increasing Sales, Profit, and Revenue.
Support the company general operations, such as Property viewing and inspections.
Have a proactive attitude and zeal to learn (Attention to detail and problem-solving skills).
Must be highly intelligent and efficient.
Requirements
Candidates should possess a minimum of HND / B.Sc qualification.
3 – 4 years experience in operations management.
Age: 23 – 30
Candidates must reside on mainland, close proximity to Alausa.
Excellent in Content creation and development.
Excellent writing skills.
Ability to develop and optimize contents for the website and various social media channels.
Ability to optimize and develop content.
Excellent writing and verbal communication skills.
Proficient Microsoft Office User (Advance).
Good presenter (PowerPoint and other presentations).
Candidates must be Tech-savvy.
Highly innovative and adaptable.
Excellent leadership and organizational skills.
Salary
N150,000 – N200,000 monthly
Application Closing Date
Not Specified.
Method of Application
Interested and qualified candidates should send their CV to: resume@hrleverageafrica.com using the Job Title as the subject of the mail.