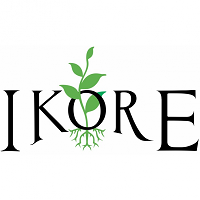 Ikore International Development Limited, meaning "harvest" in Yoruba language, is an international development organization, proffering innovative solutions to drive sustainable social and enterprise development. Our vision is to contribute to a prosperous world that creates opportunity for a better life for all, especially the poor and vulnerable. Our Mission is to facilitate market inclusion for improved productivity and a bumper harvest through capacity building, business model/strategy advisory, market linkages, social enterprises and research. Ikore's view of the world is one of a complex system with inter-dependencies. And as such, we work with the private, public sector and other non-state actors to address barriers to access, achieving scale, efficiency and innovation to agribusiness and other sectors. Whatever we do, we always aim to create a win-win situation for all actors, extending the access frontiers at every opportunity.
We are recruiting to fill the position below:

Job Title: Agric Extension Officers
Location: Adamawa
Background
Ikore International Development in partnership with a private sector partner, implementing development projects in the North East (NE) of Nigeria is working with smallholder farmers to alleviate the effect of the economic down turn from the shock encountered by poor access to finance and technology resources by small holder farmers and processors that have become compounded by the outbreak of the COVID-19 pandemic and the lockdown that brought their activities to a standstill.
Project Overview and Role
The project covers mobilized and existing smallholders' female and youth farmers and female processors in Adamawa State, building the capacity of agricultural extension workers, lead farmers and private sector-led Agro-allied partners to increase the flow of timely agronomic extension messages for improved farming and processing techniques, thereby increasing productivity, quality of farm produce and reducing the hardship and impact of COVID-19 pandemic.
Ultimately, the project will:
Enable youths, especially young women to engage in sustainable livelihoods;
Create an enabling environment for smallholder/rural farmers to access markets where they achieved improved yields within a single cropping cycle and were thereafter able to, on their own, carry out more successful production and processing activities;
Support for smallholder farmers to complete dry and wet season production, through the provision of in-kind input grants, capacity building (in farm production, processing, and waste management);
Foster access to critical resources for vulnerable rural groups (young women and unemployed youth) that are financially excluded and lack the capacity to procure the needed inputs for farming to stimulate increased productivity and income.
To effectively manage and implement this project, we are seeking the services of Agric Extension Workers (AEWs) resident in Fufore and Demsa LGAs of Adamawa State.
Primary Duties and Responsibilities:
The Extension Workers will ensure the timely provision of quality information through capacity building of smallholder/rural farmers and will report to the State Project Manager.
Responsibilities
Mobilize and register farmers into groups for the delivery of extension services and other agricultural/ agronomic trainings.
Support in coordinating the activities of the small holder/rural farmers.
Give support in ensuring the availability of technical resources and integrate their efforts into overall project management.
Keep track of the project performance and provide regular updates to the State Project Manager on the implementation.
Remain informed on the program implementations by ensuring strict adherence to the current best practices.
Work with other extension officers to oversee capacity-building activities for the farmers in focus locations in Adamawa.
Liaise with multiple players, coordinate activities, and avoid duplication in the implementation of the programs.
Capacity development and knowledge management for enhancing market-oriented agriculture for smallholder farmers.
Use the allocated training materials for step-down training to the farmer groups and also follow-up on implementation of farmer training.
Identify farmers' needs and provide responses as appropriate.
Carry out agronomic demonstrations, training, or exposure of farmers to best agronomic practices.
Conduct in-field training sessions on the correct use and application of fertilizers and crop protection products.
Support the linkage of farmers to financial institutions and support the Farmer Loan Application Process.
Ensuring timely and accurate reporting of all activities to the Hub Manager.
Perform other duties as assigned.
Qualifications
A Degree in Business Development, (Agric) Economics, and Agronomy or any field in Agriculture with at least 3 years experience.
A master's degree in a relevant field will be an added advantage.
Experience with farming and providing agricultural extension services.
MUST BE RESIDENT in Fufore and Demsa LGAs in Adamawa, have a good knowledge of the terrain and be fluent in the native languages of the areas.
Ability to work well with others and to develop and maintain compatibility among project staff, farmers, and extension officers.
This assignment is for One year and on Contract basis.
Application Closing Date
30th September, 2023.
How to Apply
Interested and qualified candidates should send their CV and Cover Letter as one document (PDF or Word) with complete contact details via email to: adamawaproj@gmail.com using the Job Title as the subject of the email.