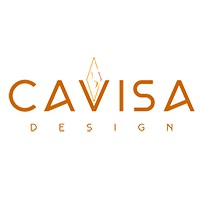 Cavisa Design Limited is a dynamic indigenous brand that specializes in manufacturing and providing high-quality bespoke and luxury furniture through original carpentry and stylish craftsmanship nationwide. We aim to do business well, by treating our employees well, treating the planet well, and taking pride in a high-quality product.
We are recruiting to fill the position below:

Job Title: Accountant
Location: Ikeja, Lagos
Employment Type: Full-time
Description
We are in need of an Accountant, who will be responsible for the management and reporting of the financial data of Cavisa Design Limited.
Your duties include preparing financial statements, examining and analyzing a company's accounts, and ensuring compliance with financial reporting and other standard accounting procedures.
Duties and Responsibilities
Prepare and examine financial records
Ensure records are accurate and that taxes are paid.
Reconcile the company's bank statements and bookkeeping ledgers
Completing analysis of the employee expenditures
Manage the company income and expenditure accounts
Generating the company's financial reports using income and expenditure data
Keeping a check on the company's finances based on the financial status
Filing and remitting taxes and other financial obligations
Initiating and managing financial and accounting software used by the company.
Requirements
Bachelor's Degree or Master's Degree in the appropriate field of study or equivalent work experience
More education or experience may be preferred.
Special licenses or certifications may be required.
Strong analytical, communication, and computer skills.
Understanding of mathematics and accounting and financial processes.
Ethical behavior.
Thorough knowledge of basic accounting procedures principles
Awareness of business trends
Experience with creating financial statements
Experience with general ledger functions and the month-end/year-end close process
Excellent accounting software user and administration skills
Accuracy and attention to detail
Aptitude for numbers and quantitative skills
Intermediate understanding of accounting and reporting standards, gaining experience in researching as it relates to accounting issues.
Application Closing Date
19th July, 2023.
How to Apply
Interested and qualified candidates should send their CV to: cavisadesignlimited@gmail.com with the Job Title as the subject of the email.