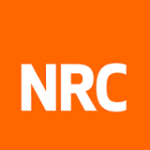 The Norwegian Refugee Council (NRC) is a non-governmental, humanitarian organization with 60 years of experience in helping to create a safer and more dignified life for refugees and internally displaced people. NRC advocates for the rights of displaced populations and offers assistance within the shelter, emergency food security, and water, sanitation and hygiene sectors.
We are recruiting to fill the position below:
Job Title: Wash Technical Assistant – Water Supply
Job Identification: 12182
Location: Monguno, Borno
Job Schedule: Full time
Job Category: Engineering
Job Description
These strategic locations have allowed NRC greater reach from the north and south parts of the North-East and North Central region and allowed NRC to contribute to bridging the gap between humanitarian aid and development cooperation, including by focusing on equitable access to basic services and strengthening the rights of displaced people and returnees.
In addition to the Country Office and the above-mentioned Area Offices, NRC has sub-office structures in Dikwa, Monguno, Biu, Mubi, Pulka and Gwoza.
We are looking for people who are passionate about helping refugees and people forced to flee.
If you are those people, the Norwegian Refugee Council in Nigeria is looking for an enthusiastic and passionate WASH Technical Assistant-Water Supply to join our team in Monguno, Borno State. You will be responsible to provide support to the WASH Technical Officer in all aspects of NRC WASH Technical programmes planning, implementation, monitoring and evaluation in Monguno, Borno state NRC Area North office.
Responsibilities
To assist WASH WASH Technical Officer in coordination of the WASH Technical activities according to strategy, proposals, budgets and plans
To assist the WASH Technical Officer in all aspects of WASH Technical programs planning, implementation, monitoring and evaluation
To assist in the identification of community water and sanitation needs
To assess the water and sanitation training needs of the community and assists in the development of appropriate training materials and plans
Conducts water quality testing and sanitary inspection at water points
Provides technical assistance to the WASH T WASH Technical Officer and local counterparts on issues of water and sanitation information and communication strategies
Assists in the establishment, and training of water point committees as well as monitoring their performance
Assists in the compilation of weekly and monthly WASH Technical reports, program documents, project proposals, and budgets
Involve and inform communities and community leaders about the activities
Participate in Monitoring NFI distribution within the communities
Assist WASH Technical Officer in Breaking down the annual operational plans into weekly, monthly and quarterly implementation plans
To assist in ensuring that procurement, development and distribution of materials and equipment are timely and according to procedures
Qualifications
B.Sc. or Higher Diploma in Geology, Civil and Water Resources engineering, Hydrology (BAC+5) minimum
Minimum of 2 years' experience from working with WASH TECHNICAL projects in a humanitarian/recovery context. Experience from working with social work and/or with distribution of humanitarian assistance is an advantage.
Previous 2-3 years work experience in community based water, Sanitation programs; Work experience with an NGO is desirable
Must have knowledge of emergency Water supply, Hygiene, Sanitation requirements and protocols
Familiarity with international minimum standards of Hygiene, Sanitation and shelter service delivery (i.e., SPHERE) is an advantage
Must have previous experience in training and Training of Trainers.
Excellent communication skills – written and spoken – in English required.
Fluency in one or more of the national/regional languages (Kanuri and Hausa preferred, plus others )
Must be willing to work as a team member, take direction, and share technical skills with colleagues and counterparts
Computer literacy in word processing and spreadsheets is required,
Familiarity with AutoCAD, GPS, ArcGIS, EPANET and Google Earth is strongly desirable
Must be able to work under pressure.
Application Closing Date
14th September, 2023.
Method of Application
Interested and qualified candidates should: