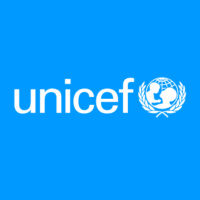 UNICEF contributes to the achievement of the Millennium Development Goals in Nigeria with a mandate to advocate for the protection of children's rights, to help meet their basic needs and to expand their opportunities to reach their full potential. UNICEF's Nigeria country programme: Aims to accelerate the realization of the rights of all children and women to survival, development, protection and participation. Promotes efforts to reduce infant, child and maternal mortality; expand access to quality basic education; and strengthen social and child protection systems. Uses a rights-based and gender-sensitive approach Plays a catalytic role in supporting federal, state and local governments in identifying key bottlenecks that hinder realization of the rights of disadvantaged children, supported by equity-focused, inclusive advocacy, planning, action and monitoring at all levels. Supports adolescent development.
Job Type: Full Time
Qualification: MBA/MSc/MA
Location: Kano
Job Field: NGO/Non-Profit
How can you make a difference?
The WASH Specialist reports to the Chief of Field Office for guidance and general supervision. The Specialist supports the development, preparation, management, implementation, monitoring and evaluation of the WASH programme within the Kano Field Office. The Specialist provides technical guidance and management support throughout the programming processes, to facilitate the administration and achievement of the WASH-related output results in the Kano Field Office.
ADVERTISEMENT
Summary of key functions/accountabilities:
Staff management and capacity building
Programme development and planning
Programme management, monitoring and delivery of results
Technical and operational support for programme implementation
Humanitarian WASH preparedness and response
Networking and partnership building
Innovation, knowledge management and capacity building
To qualify as an advocate for every child you will have
Education: Master's Degree in Hydrology & Water Resources Management, public health, water engineering, water and environmental managementor other specialist field related to WASH is required.
Experience: A minimum of five years of professional work experience in WASH-related programmes for developing countries, including one year deployment in a developing country.
Language Requirements: Oral and written proficiency in English is required.
Knowledge of another official UN language or a local language is an asset.
Method of Application