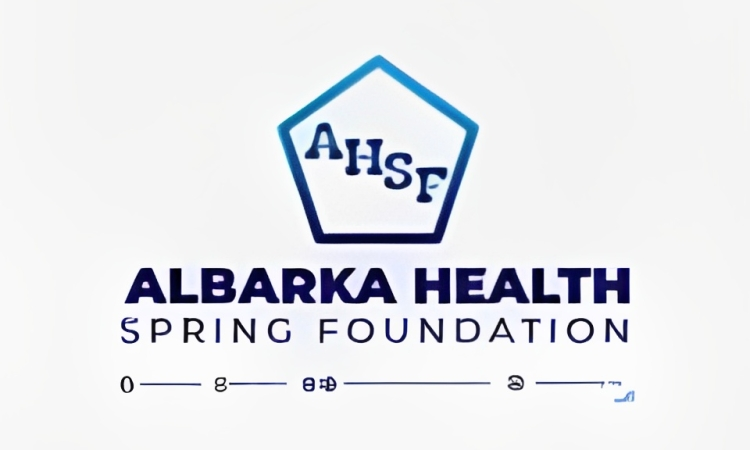 Albarka Health Spring Foundation (AHSF) is a non-governmental organization dully registered with Nigerian government through Corporate Affairs Commission (CAC/IT NO: 91613). Existing since October 2016, AHSF focuses on improving the quality of life of vulnerable population across communities in North East Nigeria. AHSF operates both in emergency and developmental context and have its program principally rooted in identifying gaps that affects population or increases vulnerability of population and bridging those gaps through resource base planning and implementation. Our Mission is to Improve the quality of lives of Children, Women, the Elderly and other Marginalized Vulnerable groups through Human Development and Interventions to Strengthen Communities.
We are recruiting to fill the position below:
Job Title: Team Lead
Locations: Bama and Gwoza, Borno
Slots: 2 Openings (1 Per location)
Employment Type: Contract
Contract Duration: 6 Months
Expected Start Date: As soon as possible
Project Implementation
Provide lifesaving quality Health care and Nutrition services to the conflict affected individuals in Bama and Gwoza LGA's during the 2023 Lean season. From July 2023 to December 2023. Tom brown approach will be used for nutrition program in Gwoza LGA only.
Job Summary
The Team Lead will be responsible for maintaining regular contact with the field staff and LGA authorities and will carry over, implementation, monitoring and progress reporting of health projects.
Major Responsibilities
Program Management, Technical Quality, and Strategy:
Health program management.
Provide overall managerial oversight for implementation of the health program activities;
Ensure health projects implementation are of high quality and meets the AHSF / International standards.
Support Health Managers to prepare project work plans with clear targets / achievement benchmarks based on project indicators;
Provide technical support to health staff and provide them necessary mentoring and trainings as needed to build their capacity and enabling them perform their tasks, including project management skills;
In collaboration with Health Managers, develop an expenditure plan, review budget vs. actual expenditure for health grants on a monthly basis and take necessary actions;
Ensuring budgets are used appropriately and efficiently and spending is in line with the AHSF financial procedures and donor requirements;
Ensure data collection, data compilation, timely preparation and submission of all internal reports including weekly and other associated monthly, quarterly, donor and special reports.
Staff Performance Management, Learning & Development:
Required for all positions with supervisory responsibility, if special considerations are needed (e.g. remote management), make this additive to the base language here.
Hire, supervise, and build the capacity of team members in relevant technical and management competencies.
Develop and implement remote management capacity building approaches to build the strengths of the team in Nigeria.
Coach, train, supervise and mentor direct-report staff, including communicating clear expectations, setting annual performance objectives, providing regular and timely positive and constructive performance feedback, and providing documented semi-annual performance reviews.
Maintain open and professional relations with team members, promoting a strong team spirit and providing oversight and guidance to enable staff to successfully perform in their positions.
Approve and manage all time, attendance and leave requests to ensure adequate departmental coverage; ensure monthly, accurate timesheet submission and carry out probationary reviews.
Hold high-quality meetings with each direct report on a regular and predictable basis, at least monthly.
Provide a measurable development plan including on-the-job learning with the aim of strengthening technical capacity, exchanging knowledge within the team and providing guidance on career paths.
As required identify staff performance issues and work with Human Resources to document and address these in accordance with the National Staff Employment Policies.
Maintain open and professional relations with team members, promoting a strong team spirit and providing oversight and guidance to enable staff to successfully perform in their positions.
Promote and monitor staff care and well-being. Model healthy work-life balance practices. Support appropriate interventions in response to identified staff care needs of both national and international staff.
Look for opportunities to support staff in their career growth, where appropriate. As part of succession plan and nationalization goals, identify, train and develop capability and capacity of national staff to successfully transition role and responsibilities, by the end of assignment.
Adhere to and act in accordance with the AHSF Global HR Policies and Procedures, and communicates through word and example a high standard of compliance with all applicable policies and regulations.
Research, Learning and Analysis
Monitoring health program implementation
Make regular field visits to monitor project implementation and provide on spot support to field teams and propose modifications as necessary;
Ensure regular health program data analysis and review, take follow up action on project implementation and prepare relevant action reports;
Supervise and provide technical oversight in the interpretation of data for improved programming and implementation;
Monitor and promote integrated programming in a way that increases overall impact of health program at the community level.
Coordination & Representation:
Represent the program to State and Local government representatives, partner agencies, etc. as required;
In coordination with the Health Coordinator actively develop and maintain effective working relationships with key stakeholders with government actors, international and local NGOs, and other relevant actors;
Attend all relevant meetings in relation to the health program as may be required and feed in the AHSF priorities during meetings.
Facilitate field visits for internal and external stakeholders when required.
Key Working Relationships.
Position Reports to: Health Coordinator.
Indirect/Technical Reporting: Senior Program Coordinator and the Deouty Health Coordinator and Head of Program.
Qualifications
Health professional (B.Sc, Public Health, Environmental Health, RN with an MPH is preferred) with strong public health background.
3 – 5 years experience in coordinating, implementing and managing primary and secondary health programs
Experience in writing project proposals, concept notes, budgeting and donors' reports.
Have experience in general management including financial and budget management, HR and logistics management.
Demonstrated Technical Skills:
ADVERTISEMENT
Background in situation analysis, health assessments M&E and program implementation.
Demonstrated Managerial / Leadership Competencies:
Skills and experience of remote management and willingness to travel extensively
Flexible, diplomatic and have ability and willingness live and work under pressure of workloads.
Languages: English and local languages (Hausa, Kanuri and other local languages).
Computer / Other Tech Requirements:
Full professional competency in Microsoft Office Suite, especially Word, Excel, Outlook, and PowerPoint.
Prevention of Sexual Exploitation and Abuse
Actively promote PSEA (Prevention of Sexual Exploitation and Abuse) standards within Albarka Health Spring Foundation (AHSF) and amongst beneficiaries served by Albarka Health Spring Foundation (AHSF).
Any other duties that may be assigned from time by supervisors.
Compliance& Ethics:
Promotes and encourages a culture of compliance and ethics throughout Albarka Health Spring Foundation (AHSF). As applicable to the position, maintains a clear understanding of Albarka Health Spring Foundation (AHSF)' and donor compliance and ethics standards and adheres to those standards. Conducts work with the highest level of integrity.
Application Closing Date
8th July, 2023.
How to Apply
Interested and qualified candidates should:
Click here to apply online
Important Information and Notice
Carefully observe the details as follow:
Contact details (name, position, email address and tel. no.) of 3 professional references must be provided, whereas 1 must be for the latest employer including that of the HR/Admin person. Please do not attach any written recommendations.
Only motivated applicants who are able to perform the stipulated duties and meet the required qualifications will be considered. CV's – only applications will not be considered. Please note: The position title and location must be written in the subject line of the e-mail; otherwise, it may not be considered
CVs will be reviewed on rolling bases
Due to the large numbers of expected applicants, only short-listed candidates will be contacted and invited for an interview.
AHSF considers all applicants based on merit without regard to race, sex, colour, religion, sexual orientation, age, marital status, or disability.
Brief Conditions:
AHSF reserves the right to transfer position as per need / project demand any time during the project.
Travelling from home to duty station will be staff own responsibility but facilitation could be provided as per situation;
AHSF reserves the right to close the application before deadline, if the required number of candidates is attained rolling basis review of applications.
Candidates will be responsible for his/her own travel, accommodation and feeding during the recruitment process;
Other Terms & Condition will be part of Job Contract;
Note
Women are strongly encouraged to Apply.
AHSF is an Equal Opportunity Employer AHSF considers all applicants on the basis of merit without regard to race, sex, color, national origin, religion, sexual orientation, age, marital status, veteran status or disability.
The AHSF and AHSF workers must adhere to the values and principles outlined in AHSF – Standards for Professional Conduct. These are Transparency, Accountability, Partnership, Integrity, Team work (TAPIT). In accordance with these values, the AHSF operates and enforces policies on Beneficiary Protection from Exploitation and Abuse, Child Safeguarding, Anti Workplace Harassment, Fiscal Integrity, and Anti-Retaliation.
Inclusivity Statement:
Albarka Health Spring Foundationis an equal opportunity programme that welcomes applications from qualified professionals. We are committed to achieving diversity in terms of gender, care protected characteristics.
As part of their adherence to the values of AHSF, all AHSF Intern and Volunteers commit themselves to combat any form of discrimination, and to promoting respect for human rights and individual dignity, without distinction of a person's race, sex, gender identity, religion, nationality, ethnic origin, sexual orientation, disability, pregnancy, age, language, social origin or other state.