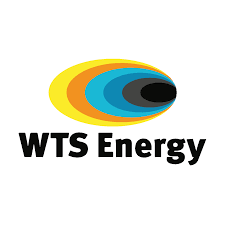 WTS Energy provides recruitment and manpower services for the global oil and gas and energy industries. We supply engineers and consultants to our clients' projects and operations, and perform employment outsourcing services such as workforce management in oil and gas regions around the world. WTS Energy operates globally with offices in 14 countries and is operational in over 50 countries.
We are recruiting to fill the position below:
Job Title: Subsea Mechanical and Structural Engineer
Location: Port Harcourt, Rivers
Mission
Perform all the assigned Subsea Mechanical and Structural technical activities within a project assuring also interfaces with the other people involved in the project for the area of competence.
Tasks
The Engineer executes the activities within his area of responsibility, ensuring the compliance with the QA/QC and HSE requirements. With more than 8 years in OFF Shore Projects.
Tasks Include:
Review Client technical documentation and requirements.
Maintain project technic al files and update Saipem standards.
Control of subcontracted discipline engineering documents.
Perform the engineering activities related with the assigned scope of work within the project.
Ensure the timely availability of t he project documents and the implementation of the comments received by the Client.
Ensure the implementation of the project design changes. Give to the subsea engineering leader the information relevant to the work progress for the preparation of the project control reports.
Cooperate in the preparation of the operative procedures for the integration and testing of the whole electrical chain with the other equipment of the system.
Cooperate with other specialists for the evaluation of the system performance.
Cooperate in the preparation of specifications for subsea electrical chain components installation, test and maintenance.
Prepare and issue the final updating of the technical documents for material purchasing.
Prepare evaluation notes relevant to technical proposals received by suppliers.
Prepare evaluation reports relevant to tests performed by suppliers both during qualification or construction phases.
Assist the subsea engineering leader or the project engineering manager for solving technical problems arising during project development and for interfacing/supporting the Saipem procurement department.
Prepare the section of competence of the final reports.
Support the subsea engineering leader for the preparation of project schedules and manhours evaluation.
Partecipate at the suppliers qualification process.
Cooperate with the subsea engineering leader to support the procurement and fabrication activities.
Job Requirement
With more than 8 years in OFF Shore Projects.
Application Closing Date
Not Specified.
Method of Application
Interested and qualified candidates should:
Click here to apply online