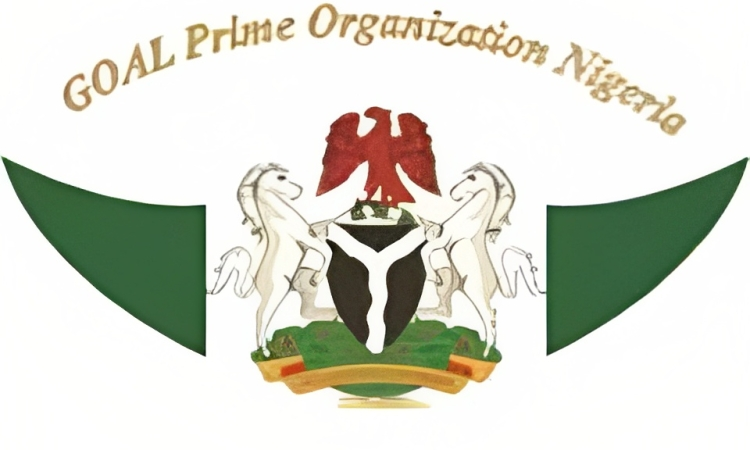 GOALPrime Organization Nigeria (GPON) is a non-governmental and nonprofit organization that strife to make life of vulnerable women and children better through revitalized partnership. GPON provides life-skill education and psychosocial support to conflict-affected, WaSH community or camp services, Education in emergency services, Gender-based Violence mitigation services, Child protection service, Protection monitoring services, Nutrition and public health services.
Job Type: Contract
Qualification: BA/BSc/HND
Experience: 1 – 3 years
Location: Zamfara
Job Field: NGO/Non-Profit , Project Management
Salary Range: ₦100,000 – ₦150,000/month
Duty station: Based in Zamfara
Contract duration: 6 months (1 months as probation contract) with option to extend.
Position Objective:
Ensure high quality implementation of all projects through coordination between sectors in Zamfara state, reporting directly to the Response Coordinator, and tracking activities according to project management frameworks. Work in close coordination with other sections of the organization, as per the responsibilities below.
Core Duties and Responsibilities:
Serves as GOALPrime assistant point of contact in Zamfara state.
Represent GOALPrime at all sector Coordination Meeting or any other official sectors activity within the Humanitarian community.
Support supervisor in reporting for multi-sector, consolidating information from each sector coordinator and cross-referencing with the project management tools.
Support supervisor in carrying out projects' assessment, identifying bottlenecks, constraints, requirements, shaping GOALPrime's intervention, drafting the project roadmap, project scope and thus maximizing the project net economic benefits;
Draft GOALPrime advocacy massages in all sectors and carry out sector specific sanitization and awareness.
In collaboration with the MEAL team, carry out a monthly rapid assessment to identify the needs of beneficiaries across current and prospective project locations as well as carry out gap and implementation risk analysis to identify bottles and provide swift solutions.
Facilitate donor engagement with feedbacks from rapid assessment, gap analysis, and implementation risk findings.
Support in providing necessary information and documentation for the preparation of project proposals for GOALPrime to contact potential donors.
Support in development of multi-sector grants proposals and grants management work in close collaboration with project development team;
Support supervisor in maintain productive working relationships with other agencies that may be stakeholders in grants;
To carry out the responsibilities of the role in a way which reflects GOALPrime's commitment to protecting children in accordance with the Child Safeguarding Policy.
Keep hard copies of all projects related reports, progress reports, documentation, budget;
Assist supervisor in arranging, organizing all project related activities such as field missions, meetings, presentations, etc;
Participate in Cluster system representing GOALPrime, when required;
Perform any other related task as requested by supervisor.
Other responsibilities
Demonstrates integrity by modeling GOALPrime's values and ethical standards;
Promotes the vision, mission, and strategic goals of GOALPrime Organisation Nigeria
Displays cultural, gender, religion, race, nationality and age sensitivity and adaptability.
Consistently approaches work with energy and a positive, constructive attitude
Demonstrates openness to change and ability to manage complexities
Leads teams effectively and shows mentoring as well as conflict resolution skills
Demonstrates strong oral and written communication skills
Experience and skills required for the role.
Qualifications/Skills Required:
University degree in humanities, social works, or any related courses
Minimum two years of experience in international and/or local NGO; ideally involved in the direct implementation of field level humanitarian assistance to refugees or IDPs.
Experience working in a camp setting.
Previous work with camp management agency
Technical skills such as Microsoft Office.
Experience in community services, women empowerment, youth activities, protection, distribution or registration.
Experience in working with national partners, local/government authorities, and UN organizations.
Essential knowledge and skills:
Fluency in English and local language, both oral and written.
Extensive knowledge of Benue displacement context.
Excellent communication skills.
Excellent interpersonal and team-playing skills.
Highly flexible, with the ability to use initiative.
Ability to work in a multi-cultural environment.
Commitment to humanitarian principles and values.
Understanding of gender, protection and human rights.
Commitment to promoting gender equality.
Core competency
Must able to align with the organizational values
Should be versatile and able to perform more than one tasks as deemed necessary
Dedicate , committed and think outside the box
Autonomous and able to direct him/herself with minimal guidance
should have great leadership, problem solving and conflict resolution skills
Must be able to achieve result with team work and team leadership
Ensure, compliance, transparency and accountability all the time
Must have good planning, operationalization and organizing skills
Must have high and effective communication skills
Method of Application