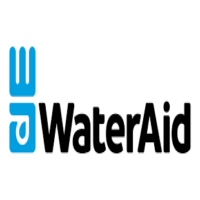 WaterAid is an international non-for-profit organization dedicated to helping people break free from poverty and disease, unlock their potential and change their lives for good through improved access to clean water, decent toilets and good hygiene. WaterAid started its operation in Nigeria in 1995. Since then it has successfully executed several intervention programmes as outlined by its objectives and has made impact in the lives of the very poor. WaterAid with the country office in Abuja currently works in Bauchi, Enugu and Plateau States with funding from various donors and partners.
We are recruiting to fill the position below:
Job Title: Senior Restricted Funding Compliance Advisor
Vacancy no VN859
Location: Abuja
Hours worked: 35.00
Contract type: Permanent
Employment type: Full Time
Job Purpose
Contracts and Compliance function (C&C) has the primary objective of ensuring all WaterAid country teams and regional teams have the capacity, skills, resources and tools to manage a diverse portfolio of programmes made up of complex funding mechanisms including but not limited to commercial contracts.
WaterAid's restricted funding management devolution strategy places responsibility and accountability for project and contract management with country and regional teams. Thus, the focus of the C&C team is to provide country & regional teams with the tools, systems and trainings they need to effectively manage their portfolio of restricted funding in line with the highest standards of restricted funding management and in line with both internal and donor compliance requirements.
The Senior Restricted Funding Compliance Adviser role exists to support WaterAid in managing restricted programme funding effectively and in compliance with funders' requirements and in line with WaterAid's restricted funding management devolution strategy.
This entails overseeing and improving internal restricted funding management and compliance systems, undertaking bespoke compliance related project work (including embedding of cost recovery best practice and policy) and developing & providing training and guidance on WaterAid's restricted funding management and donor compliance processes.
Team Description
Institutional Funding and Partnership (IFP), as a custodian of International Programme's Restricted Programme Funding Strategy, is responsible for supporting WaterAid to secure and manage sustainable restricted funding to deliver on its programme ambition through:

Cultivating and securing income from WaterAid Institutional Donors
Supporting the effective design of restricted funded programmes/bids
Ensuring the enabling environment is in place for the effective management of all restricted income (Institutional, Members and Strategic Partnerships) across WaterAid UK.

The IFP team works across four functional areas: i. Business Development and Partnerships; ii. Bid Management; iii. Contracts and Compliance; and iv. Priority Projects.
The Senior Restricted Funding Compliance Adviser role sits within the Contracts and Compliance (C&C) functional area of IFP, and reports to the Contracts and Compliance Lead.
Accountabilities
Restricted Funding Management Compliance Technical Support:
Leading the risk assessment, review and direction for negotiation of complex funding agreements including multi-country and commercial contracts
Work with finance colleagues to embed cost recovery policy and best practice across WaterAid UK through targeted and general capacity building and communications
Supporting country/regional teams – with a view of capacity building and developing best- practice – in the review and negotiation of contracts
Supporting country/regional teams to respond to donor due diligence requests through the development and management of a library of due diligence documents
Support country teams to prepare and manage the risk of donor audits and visits
Restricted Funding Risk Reduction:
Working closely with other teams (e.g. Finance, Legal, Internal Audit) to ensure WaterAid policy rules maximise compliance with standard terms and conditions in contracts/grants
Analysing any new donor compliance requirements among WaterAid's main donors to determine and flag where donor requirements are stricter than WaterAid rules
Developing training and tools for country/regional teams on specific donor compliance requirements
Support International Programme Department Senior Management Team with the monitoring and management of high-risk contracts
Working closely with colleagues in Bid Management and Country/Regional Teams, assess risk in new funding opportunities / contracts
Build strong trust relationships with international management accountants, regional teams and country SMT to enable close and effective working partnerships
Lead on managing the high-risk report and quarterly review process working with regional funding managers and supporting senior management to have oversight of restricted funding risk across WaterAid's portfolio of grants and contracts
In coordination with the C&C's Funding Process and Data Manager, help develop and manage monitoring systems and processes to reflect grant/contract management performance and inform further interventions
Enabling Grant/Contract Management Devolution:
Ensure integration of grant/contract management processes, materials and training with Programme, Finance and Internal Audit and promote to colleagues managing restricted funding in country teams
Jointly lead on socialization of the Restricted Funding Process with the Funding
Process and Data Manager
Enable contract management devolution by supporting WaterAid departments, Members and Country Programmes to build capacity
Contribute to developing a federation wide compliance community of practice supporting compliance colleagues to effectively share best practice
Capacity Strengthening/Troubleshooting:
Organizational capacity strengthening is the common theme throughout the 3 accountability areas listed above. It is a fundamental component of this role, as well as being integrated or 'mainstreamed' into the other responsibilities of this role. Specific capacity building activities include:

Developing and/or adapting training materials on restricted funding management processes (from contract review and negotiations through to contract close-out)
Delivering trainings to Country/Regional Teams in line with the Restricted Funding Management devolution strategy
Occasionally working intensively and independently with Country Programme's to troubleshoot compliance issues and identify and deliver appropriate support to address capacity gaps
About You
Essential skills:
Educated to degree level or equivalent standard, or equivalent work experience
Highly numerate, preferably with a financial background
Experience of developing and delivering training to diverse audiences
Experience of reviewing funding agreements, preferably (but not necessarily) in the field of international development
Experience of working with commercial contracts and complex funding modalities such as payment by results
Good working knowledge of FCDO, EU and USAID donor rules
Experience of managing and maintaining grant / contract management processes
Excellent interpersonal and influencing skills, and ability to adapt and work within a multicultural, multilingual, and multidisciplinary environment.
Demonstrated ability to work across institutional boundaries, units, and teams in an effective, empowering, and productive way.
Experience in supporting country teams in setting up processes in grant/contract management and resolving issues
Ability to deliver results through cross-team working (Programme, Finance, Internal Audit)
Methodical, thorough, and excellent organisational skills, with ability to work on own initiative to meet deadlines
Adopting a strong "customer service" approach when delivering support to other business units within the organisation
High standard of written and spoken English
Excellent computer and IT skills, including various MS Office applications, internet-based research and navigation, use of databases and/or data entry systems.
Working style that reflects WaterAid's values of Respect, Accountability, Courage, Collaboration, Integrity and Innovation
High level of soft influencing skills
Experience of leading, managing and motivating others to drive change
Confident decision maker within agreed boundaries
Desirable skills:
Understanding of international development programming, and the contexts in which international development programmes are implemented
Strong analytical skills particularly pertaining to risk analysis at the project or organisational level
Strong ability to understand organisational needs/think creatively about problem solving
Experience in organisational behaviour change
Experience in participatory training techniques
French language skills are highly desirable
Salary
N11,510,146 to N14,668,076 / Annum
Application Closing Date
9th July, 2023.
How to Apply
Interested and qualified candidates should:
Click here to apply online
Click here for more information (PDF)
Note
We are an equal opportunity, disability-confident employer and are dedicated to achieving the highest standards of diversity, equity and inclusion.
We welcome applications from people of all backgrounds, beliefs, customs, traditions and ways of life. This includes, but is not limited to, race, gender, disability, age, sexual orientation, religion, national or social origin, health status, and economic or social situation.