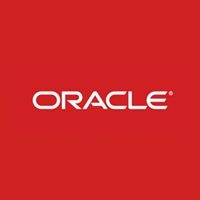 Oracle provides the world's most complete, open, and integrated business software and hardware systems, with more than 370,000 customers including 100 of the Fortune 100 representing a variety of sizes and industries in more than 145 countries around the globe.
We are recruiting to fill the position below:
Job Title: Sales Director, Cloud Systems – West & East Africa
Job ID: 230002XS
Location: Lagos, Nigeria
Job: Sales
Job Type: Regular Employee Hire
Travel: Yes, 25 % of the Time
Detailed Description
The Cloud Systems sales organization is looking for a Sales Director to expand their business with their key customers in West & East Africa. Essential to us here is building and growing relationships with customer management, motivating and leading a sales team, and developing new ideas to achieve the Cloud Systems organization goals.
Understanding and promoting the hardware product portfolio, Cloud@Customer, and OnPrem, in alignment with the Cross LoB Oracle teams, are crucial to our success.
Overall responsibility for the regions sales, third party alliances, and customer satisfaction. Develops and implements a comprehensive strategy that maximizes Oracle's opportunities across all products and product lines.
Manages and develops a team of sales representatives including recruiting, hiring, and training new reps on the Oracle sales process.
May manage a Regional Manager or Branch Manager. Sells and promotes the sales of Oracle products to customers including negotiating price, other concessions and terms and conditions of the sale. Participates in strategic and tactical planning for the division.
Builds working relationships with license, consulting and education field managers in the respective territory to develop joint account plans.
Develops and execute a territory plan to maximize revenue.
Generates and achieves monthly territory forecasts, and accurately predicts revenue on a monthly basis. Manages escalation.
Conducts weekly progress meetings with sales team.
Assists in the development of short, medium, and long term plans to achieve strategic objectives. Regularly interacts across functional areas with senior management or executives to ensure unit objectives are met.
Business Management:
Motivating through knowledgeable and personable leadership and creating a positive and constructive work environment.
Managing all operational sales processes and dovetailing them with all relevant parties within Oracle and system partners.
Maintaining and expanding relationship management with our customers at the management and C-level.
Developing short, medium, and long-term plans to achieve our strategic objectives.
Management of price negotiations and other business terms and conditions, as well as final negotiation management in the Oracle spirit.
Responsibility for pipeline and opportunity management.
Required Skills / Experience
At least 10 years of sales management experience in the technology industry, preferably in a complex hardware infrastructure – environment.
5 or more years sales or sales management experience within technology industry.
Extensive experience in partner and direct sales environment.
Effective written and verbal communication skills, ability to present persuasively in front of large and small audiences.
Ability to work in a team.
Ability to influence thinking or gain acceptance of others in sensitive situations important.
Ability to hire and train new sales representatives.
Ability to resolve customer satisfaction issues.
Demonstrated leadership skills.
Effective written and verbal communication skills, ability to present to large and small audiences.
Ability to negotiate price, other concessions and terms and conditions.
Strong quantitative, analytical and conflict resolution abilities.
Additional Information:
At Oracle, we don't just respect differences-we celebrate them. We believe that innovation starts with inclusion and to create the future we need people with diverse backgrounds, perspectives, and abilities.
That's why we're committed to creating a workplace where all kinds of people can do their best work. It's when everyone's voice is heard and valued that we're inspired to go beyond what's been done before.
Application Closing Date
Not Specified.
Method of Application
Interested and qualified candidates should:
Click here to apply online
Note: As part of Oracle's employment process candidates will be required to successfully complete a pre-employment screening process. This will involve identity and employment verification, professional references, education verification and professional qualifications and memberships (if applicable).