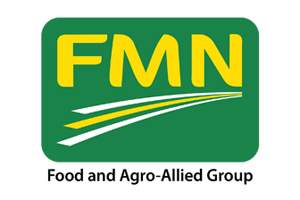 Flour Mills of Nigeria Plc has been a part of the lives of Nigerians at home and abroad. Our global vision is to be a leading foods company in Africa providing high quality and affordable products in the most convenient ways to consumers through world class brands like Golden Penny Flour, Golden Penny Semovita, Goldenvita, Golden Pasta and Golden Noodles. The Company's flagship brand, Golden Penny, remains one of the best known and the preferred brands amongst bakers, confectioneries and consumers in Nigeria.
We are recruiting to fill the position below:
Job Title: Risk Manager
Location: Nigeria
The Job
Ensure that the company's governance, risk management and business continuity management processes are operating effectively.
Champion the implementation of the enterpriser risk management framework across the company.
Lead the performance of the annual enterprise risk assessment process.
Analyse skills and understanding of risk management, risk appetite and risk governance.
Identify and report on emerging risk trends.
Establish processes are in place to facilitate the identification, measurement, assessment, monitoring, and controlling of risks in the company.
Provide management with practical, cost-effective recommendations for mitigating risks as discussed with business and process owners.
Qualifications
First Degree in Accounting, Sciences or Engineering.
MBA, Professional Qualification.
Experience:
5 years cognate experience.
The Person Must:
Excellent verbal and written communication skills.
Exceptional analytical and problem-solving skills.
Strong organizational skills and attention to detail.
Thorough understanding of policies and best practices of risk management.
Extremely proficient with Microsoft office suite or related software.
Application Closing Date
Not Specified.
Method of Application
Interested and qualified candidates should:
Click here to apply online