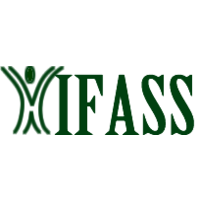 Health Initiatives for Safety and Stability in Africa (HIFASS), is a non-profit organization registered in 2007 in Nigeria with a core objective of expanding quality health care and treatment in Africa. Our vision is enhancing healthier and safer communities, while our mission is to collaborate with partners to promote comprehensive and sustainable interventions for public health, support military medicine and health diplomacy for peace, stability and development of communities. Over the years HIFASS has provided manpower and associated support to HJF Medical Research International, Ltd Gte in support of Research Protocols and Nigerian Military HIV program across 33 Military Formations.
We are recruiting to fill the position below:
Job Title: Research Nurse
Location: Lagos Mainland, Lagos
Employment Type: Contract
Background
The Mpox Sero-prevalence protocol (EID 042) is a community-based cross-sectional study that will be implemented in rural and semi-urban communities in Abuja Municipal Area Council (AMAC), Federal Capital Territory (FCT) and Ikorodu Local Government Area (L.G.A) in Lagos State.
The overarching goal of this study is to determine the seroprevalence and risk factors of Mpox infection among adult human populations in the two locations in Nigeria.
Basic Function
The incumbent is responsible for performing/executing general clinical evaluation of participants, informed consent administration, determining the eligibility of study volunteers, performing nursing assessments, data collection, and other relevant procedures.
Essential Job Functions, Duties and Responsibilities
Explains the purpose and nature of the study to the study volunteers/participants.
Answers participants' study-related questions and concerns.
Interacts with study volunteers, and obtains written informed consent from those who are willing to participate in the study.
Conducts participants' screening for eligibility to join the study.
Performs nursing assessments and collects relevant clinical data per protocol.
Supports participants' sample collection. Works with the lab team to ensure sample collection is done according to standard operating procedures (SOP).
Supports HIV counseling and testing, and other procedures as appropriate.
Provides safety and protection to all participants while collecting and managing data obtained from the participant for the study.
Ensures the protection of participants' rights and safety by providing any pertinent information to participants and the study team in a prompt manner.
Assists in preparing protocol-required reports such as Adverse Effects (AEs) reporting, Continuing Review Reports (CRRs), and other reports as may be necessary. Monitors deadlines.
Assists in developing relevant SOPs for study procedures.
Performs quality control (QC) and quality assurance (QA) activities as appropriate
Supports community engagement activities.
Performs other duties as assigned.
Job Specification
Minimum Education/Training Requirements:
A Bachelor's Degree (B.Sc) in Nursing is required.
A Master's Degree in Public Health will be an added advantage.
Prior Work Experience:
Four (4) years of post-National Youth Service Corp (NYSC) clinical nursing experience, with at least 2 years of experience in clinical research or public health program experience is required.
Required Licenses, Certification, or Registration:
Registration with the Nursing and Midwifery Council of Nigeria with an up-to-date practicing license.
Knowledge and Skills:
Compliance with all federal, state, and institutional rules and regulations related to research involving human subjects.
Ability to work independently and effectively prioritize projects and tasks.
Completion of CITI Group 3 Modules with at least 80% score in each module.
Training in Good Clinical Practice.
Ability to maintain confidentiality and assist with situations that may require discretion.
Ability to use computer and office software applications (e.g. Microsoft Word, PowerPoint, Excel, MS Access, Outlook, and Adobe PDF).
Strong interpersonal and communication skills.
Attention to detail.
Other Specifications:
Candidates must be resident or ready to relocate to Lagos State.
Salary
N270,000 – N280,000 monthly (Gross)
Application Closing Date
28th June, 2023.
How to Apply
Interested and qualified candidates should send their Cover Letter and CV to: "The Human Resources Manager (HIFASS)" via: careers@hifass-hfi.org using the Job Title as the subject of the mail.
Note
Please read instructions carefully:
You must attach additional certificates that support or address the requirements listed for the position in one PDF format, Resume and CV together in one MS Word format.
Only shortlisted candidates will be contacted for an interview.