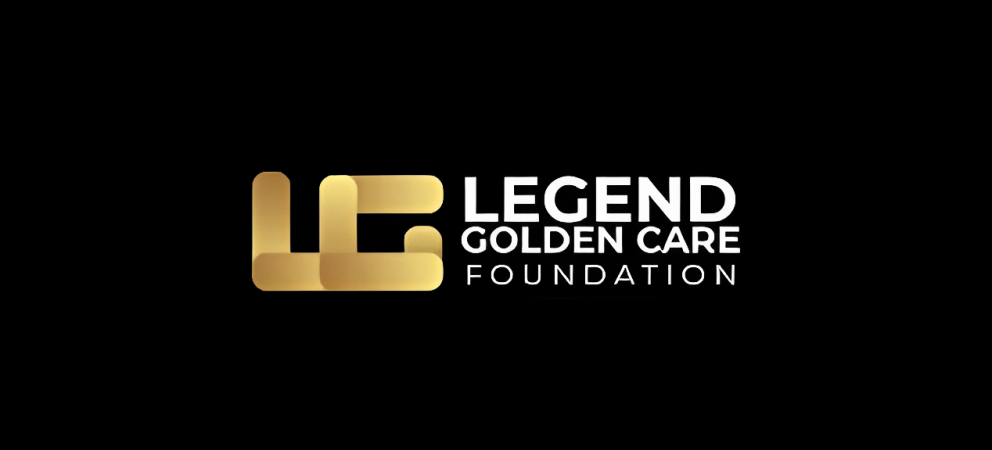 Legend Golden Care Foundation (LGCF) is a non-profit organization registered with the Corporate Affairs Commission (CAC) of Nigeria with registration number 62357. We are concerned with the welfare of children, women, and prison inmates.
Job Type Full Time
Qualification BA/BSc/HND
Experience 3 years
Location Abuja
Job Field Media / Advertising / Branding , NGO/Non-Profit
Salary Range ₦150,000 – ₦200,000/month
Job Description
This position is being strictly recruited based on merit and will require the candidate to lead, develop and deliver digital and traditional media strategies and campaigns for the organisation.
It will also expose the ideal candidate to the intricacies of brand communication for a not-for-profit organisation and a wide range of development strategies and advocacy.
The officer will be responsible for shaping the organisation's public image while maintaining relationships with partners, clients and other external stakeholders.
The scope of this role also includes delivering a Programme of social media activities, maintaining various social media accounts and working effectively with the media to promote and project the organisation's visibility, profile,reputation and perspectives in the media.
Key Duties and Responsibilities
S/he will develop and manage the Foundation's Marketing, PR and Communications Strategy.
S/he will monitor graphic standards for logo usage, promotional restrictions and partner recognition programs.
S/he will update and maintain the Communication evaluation framework to assess the strengths of LGCF component Programs and identify areas for improvement.
S/he will create and maintain a content editorial calendar.
S/he will update and monitor engagements on the Foundation's social media platforms.
S/he will respond to messages on all social media platforms, arrange interviews and act as the organisation's spokesperson.
S/he will create relevant content for and manage social media communication for the organisation.
S/he will develop interactive and innovative online programmes such as campaigns, contests and competitions.
S/he will keep up-to-date with new trends, developments and opportunities and recommend how we can exploit them to help achieve our organisational goals and implement them.
S/he will archive social media content and press releases.
S/he will write, edit and distribute content such as articles, press releases, website content, newsletters, speeches and other materials that communicate the organisation's activities.
S/he will merge and/or sync different platforms to publish content simultaneously for wider reach.
S/he will provide monthly summary reports to the Board, Executive Director and the Program Manager.
S/he will file all relevant PR and Communications documents.
S/he will develop, update and implement the communications policy.
S/he will cultivate and maintain relationships with print, radio, and television media as required.
S/he will provide support and lead (where needed) in developing high quality communications content for external and internal use.
S/he will work with various departmental teams to ensure that the communications activities calendar is kept up to date and is applied for planning.
S/he will develop subject specific content for external use as and when required.
S/he will develop high-level content for corporate communications products such as PowerPoints, fact sheets and other relevant material.
S/he will manage and provide editorial content to web updates and website redesign.
S/he will develop video podcasts with key research information and data for LGCF website.
S/he will research the organisation's thematic areas for updates to the foundations resource section and podcasts on the website.
S/he will develop Brand Materials for LGCF
S/he will handle memberships and accreditation.
S/he will provide communication support to LGCF Programs.
S/he will maintain a conference and seminar schedule to enhance LGCF visibility.
S/he will handle partnership documentation and manage organisation-wide partners.
Qualifications / Requirements
Candidates should possess a Bachelor's Degree in Communications, Information Technology or a related field
Must have a minimum of 3 years NGO experience in similar role
Proficiency with office, Google suite and at least one project management tools
Excellent verbal communication skills and ability to represent the organisationon Television and Radio stations effectively
Must have the ability to write constructively and creatively including monthly newsletters, annual comprehensive reports, and press releases
Excellent interpersonal and people management skill
Ability to work without supervision and reminders
A strategic thinker who is able to work collaboratively across departments
Attention to details and ability to think on the go
Must be able to manage and update website
Proven record of interacting effectively with senior management
Ability to take initiative, be motivated, detail-oriented and reliable
Graphics Design skill
Ability to handle sensitive information confidentially
Ability to handle difficult situations in a professional manner
Available to travel.
Why work with us?
The ideal candidate will be joining a creative, hardworking and passionate team focused on impacting lives positively.
Clear career growth path
Opportunity to work on high impact projects.
Method of Application
Interested and qualified candidates should send their comprehensive Curriculum Vitae and Cover Letter in ONLY one attachment (MS Word document) explaining suitability for the job to: admin@legendcare.org using the Job Title as the subject of the email.
Note
Applicants should provide their functional e-mails / mobile phone numbers on their CVs as well as three professional referees.
Candidates must provide functional e-mail addresses and telephone numbers of referees.
Application will be considered on a rolling basis. LGCF reserves the right to conclude this recruitment process when a suitable candidate is selected.
While LGCF thanks all applicants for their interest, only shortlisted applicants would be contacted.
LGCF is an equal opportunity employer, which promotes diversity and does not discriminate based on tribe, state of origin within Nigeria, religion, age, sex, race or on different physical ability.
LGCF's organisational culture promotes the principles of safeguarding and high moral values. LGCF's Safeguarding Policy 2022 promotes an environment where no staff, associates, volunteers, case workers, consultants, board members, and partners engage in a sexual relationship, harass, or exploit anyone under the age of 18 or vulnerable adult, especially our beneficiaries.
LGCF's organisational culture also has zero tolerance for corrupt practices. Therefore, for any of our job vacancies, we advise that applicants do not offer or accept any request for money, favors, or gifts from anyone to facilitate an employment opportunity with LGCF.