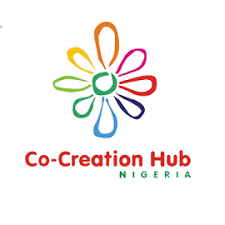 CcHUB is Nigeria's first open living lab and pre-incubation space being designed to be a multi-functional, multi-purpose space where work to catalyze creative social tech ventures take place. The HUB is a place for technologists, social entrepreneurs, government, tech companies, impact investors and hackers in and around Lagos to co-create new solutions to the many social problems in Nigeria.
We are recruiting to fill the position below:
Job Title: Project Associate – HEI Innovation
Location: Lagos
Employment Type: Full-time
Job Description
We are seeking a highly motivated and dynamic individual to join our team as a Project Associate supporting projects related to HEI's mission in Africa.
This role presents an exciting opportunity to contribute to the development, management, and advisory aspects of projects, partnerships, and activities in alignment with our ecosystem development strategy within Higher Education Institutions.
The selected candidate will play a vital role in supporting the delivery of a diverse series of HEI programs and projects, collaborating with sector stakeholders which will include government, industry and academia.
Responsibilities
Support for Programme Management:
Support the project management and the planning, schedules, and budgets for agreed activities, ensuring timely completion within defined timeframes and budget constraints.
Collaborate with other organizational units, such as Finance, Communications, and Design to deliver agreed programs effectively.
Participate in donor and grant application processes, including design, submission, and review.
Provide progress reports on programs to key officers, enabling informed decision-making.
Support for Relationship and Stakeholder Management
Support delivery of a framework for engaging with various levels of stakeholders, maintaining positive relationships with all associated parties.
Curate relevant activities, stakeholders, events, and workshops related to the focus of the practice
Support for Communication and Evaluation:
Coordinate with the Community Manager and Communications Unit to develop and manage digital marketing and audience development campaigns, including social media platforms.
Provide content to the Communications Unit for internal and external communications materials.
Support the implementation of evaluation strategies for each project, adhering to program standards and reporting any variations from the target.
Qualifications
Bachelor's Degree in a relevant field (e.g., Business, Project Management, Arts, Administration) or equivalent experience in building innovation ecosystems (2 years in addition to the experience specified below)
Minimum of two years experience in project management
Excellent organizational and time management skills, with the ability to handle multiple projects and deadlines.
Strong interpersonal and communication skills to effectively engage with stakeholders at various levels.
Demonstrated ability to work collaboratively within a team and across organizational units.
Strong analytical and problem-solving abilities.
Ability to adapt to a fast-paced and changing environment.
Application Closing Date
Not Specified.
How to Apply
Interested and qualified candidates should:
Click here to apply online