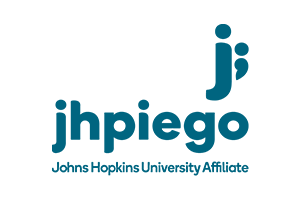 Jhpiego, an Affiliate of Johns Hopkins University, is a global leader in improving healthcare services for women and their families.
We are recruiting to fill the position below:
Job Title: Procurement Manager
Job ID: 2023-5272
Location: Abuja
Category: International Positions
Employment Status: Full-Time
Overview
The Procurement Manager oversees the procurement department, including sound strategy for the delivery of goods and services for the agency's fulfilment of all contractual obligations.
He/She ensures procurement effectiveness, efficiency and integrity at all times.
Responsibilities
Management of Procurement System:
Implement departmental strategy that identifies, prioritizes, evaluates, and manages procurement needs and opportunities
Provide coaching and mentoring to team members with delegated authority to perform procurement functions
Maintain knowledge of Federal Import/Export regulations, Federal Acquisition Regulations, Jhpiego's policies and other donor regulations
Manage and oversee tasks performed by procurement staff for prompt completion
Maintain primary responsibility for the procurement of restricted commodities
Compliance:
Lead intra-departmental meetings to review compliance to approved systems and procedures
Develop compliance indicators for procurement unit. Track and report against performance
Ensure compliance with all local and international legislations regarding procurements
In collaboration with the Finance and Operations Director, continue to review systems and identify areas of weakness and ensure procurement controls are put in place, and effective at all times
Ensure that procurement plans are active for all contractual awards of the agency and contain relevant information that align with policy requirements such as cut-off periods, budget availability, source and nationality conditions etcetera
Strategic Sourcing:
ADVERTISEMENT
Ensure active market intelligence systems for all key procurement themes
Ensure that vendors database contains list of vendors with sound corporate registrations and business practices
Ensure procurement best practices that meets or exceed expectations with regard to products and service quality, discounts, cost reasonability and effectiveness, and excellent supply chain protocols
Policies, SOPs, Business Systems:
Act as the lead for supply chain management, implement approved policies and procedures relating to supply chain management
Provide strategic direction on procurement actions, approval workflows and thresholds. Tracking Purchase Requests to Purchase Orders, Contracts and other forms of commitments
Collaborate with the Finance and Operations Director to ensure that procurement related information in the accounting software align with corporate standards
Reporting and Document Retention:
Ensure that accurate procurement tracking sheet is prepared, active, ready for review and reference
Provide operational status report on periodic basis to the Director of Finance and Operations
Ensure that all historical documents for procurements are properly filed, archived, safeguarded and retained for all third-party reviews
In collaboration with finance leads, ensure that all inactive commitments in the agency's accounting software (QBE) are promptly closed
Other duties as assigned
Required Qualifications
Bachelor's Degree in Business Administration, Purchasing or equivalent related education
MBA or equivalent advanced degree is highly desired
8+ years' experience in procurement required; in USAID- funded procurement preferred
Purchasing-related certifications will be an added advantage
Demonstrated experience with US Government acquisition management
Knowledge of global sourcing and procurement strategies, tactics, processes, procedures, and systems
Proficiency in Microsoft office tools
Experience in development of policies and procedures
In-depth knowledge of federal procurement regulations and USAID regulations
Ability to travel 30 % of time to the field to any part of the country where Jhpiego has office
Salary
NGN 695,000 – NGN 787,906 / Month
Application Closing Date
Not Specified.
How to Apply
Interested and qualified candidates should:
Note
Jhpiego offers competitive salaries and a comprehensive employee benefits package.
Applicants must submit a single document for upload to include: cover letter, resume, and references.
The successful candidate selected for this position will be subject to a pre-employment background investigation.
Jhpiego is an Affirmative Action/Equal Opportunity Employer