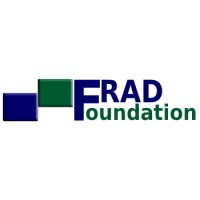 Future Resilience and Development Foundation (FRAD) is a registered non-profit organization with the corporate affairs commission in accordance with the Nigerian Law. FRAD over the years having been responding to the more than decade long conflict in Northeast Nigeria with operational presence in Various LGAs across the states. FRAD envision a sustainable future where everyone can access development a world no one is left behind, and work with a mission to build the resilience of vulnerable population using locally available solutions that ensures participation and bring meaningful development leaving no one behind. These mission and vision guide our responses and intervention in thematic areas of Nutrition, protection, Education, early recovery and livelihood and food security.
We are recruiting to fill the position below:

Job Title: Procurement / Logistics Intern

Location: Maiduguri, Borno
Employment Type: Contract
Job Summary
The Procurement Intern will be based in Maiduguri and will work under the direct supervision of the Procurement Officer to support Operations department of FRAD Foundation.
The successful candidate will undertake Procurement duties working in close collaborations with other operations team members as well Programs.
Duties and Responsibilities
Intern will remain responsible for all costs associated with his/her Internship in FRAD.
Assist in the maintenance of thorough procurement files in line with FRAD policy.
Regularly produce purchase status and completed purchases reports.
Maintain file on market prices for commonly bought items and update when things changes.
Scan a soft copy of all documentation before it is handed over to finance for payment
Learn Purchase Request (PR) review and numbering.
Assist the procurement officer during tender opening sessions
Follow up with suppliers, vendors and third parties to ensure delivery of goods/service
Follow up with suppliers for prompt submission of invoice after goods/service delivery
Perform any other reasonable duties that deem necessary as assigned by the supervisor
Perform other duties as assigned by the supervisor
Experience and Technical Competencies
1 year experience in procurement related fields
Strong organizational skills
Skills in Microsoft package excel, word, etc.
A demonstrated ability to multi task and process information into action in a timely manner
Fluency in English Language and Hausa
You must be committed to the ethics and code of conduct of FRAD.
You must be a good team player able to organize and prioritize workload.
Application Closing Date
10th July, 2023.
How to Apply
Interested and qualified candidates should:
Click here to apply online
Note
The title of the position must be indicated in the subject line of your e-mail.
Only shortlisted candidates will be contacted.
Applications will be assessed on a rolling basis
Women are strongly encouraged to apply.
FRAD Foundation is an equal opportunity employer and is committed to ethical recruitment, please note that we don't collect money or participate in any fraudulent activities you can report such to ethics@fradfoundation.org