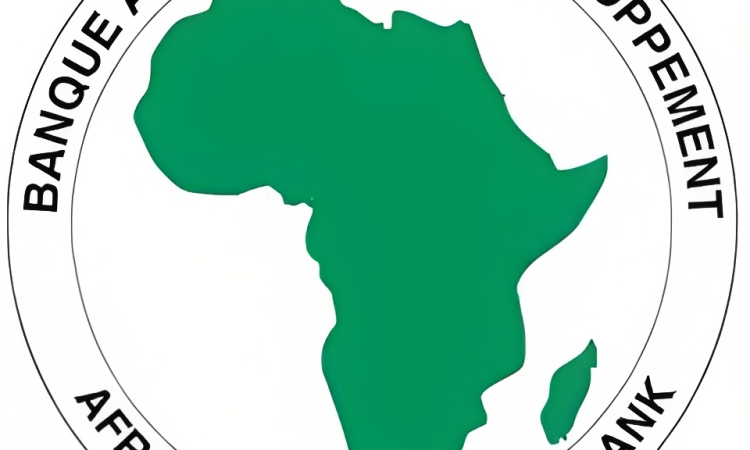 African Development Bank Group (AfDB) – Established in 1964, the African Development Bank is the premier pan-African development institution, promoting economic growth and social progress across the continent. There are 80 member states, including 54 in Africa (Regional Member Countries). The Bank's development agenda is delivering the financial and technical support for transformative projects that will significantly reduce poverty through inclusive and sustainable economic growth.
We are recruiting to fill the position below:
Job Title: Principal Treasury Officer – Capital Market Operations, FITR2
Position Number: 50050330
Location: Abidjan, Cote d'Ivoire
Position Grade: PL4
The Complex
The Vice Presidency for Finance oversees the financial management of the Bank Group.
This encompasses the Bank Group's treasury activities including borrowings from the capital markets and investment activities; controllership functions including financial reporting and loan administration; strategic resource mobilization and the strengthening of the non-statutory financial resources and instruments; the overall asset/liability management for the Bank Group.
The Hiring Department
The Treasury Department (FITR) is responsible for the Bank Group's treasury activities, including non-statutory resource mobilization, implementation of treasury assets and liabilities management activities, investment portfolio management and settlement as well as payment administration.
The Position
The Principal Treasury Officer is responsible for the settlement of the Bank Group's capital market operations processing, collateral management and custodian relationships and investigations specifically:
Oversee the processing of Asset Liability Management (ALM) transactions, ensure the timely settlement of the Bank Group operations including bonds and derivatives, oversee the management of collateral and ensure the adequate collateralization of derivative portfolios.
Lead initiatives and processes to mitigate the failures of Bank Group settlement transactions and provide measures to mitigate financial losses.
Review and upgrade continuously, the internal control framework to minimize operational risks.
Supervises the investigations of all outstanding payments and claims for capital markets transactions.
Key Functions
Under the general supervision of the Division Manager of Treasury Operations, the incumbent's duties and responsibilities include the following:
Process the ALM transactions and ensure the timely settlement of the Bank Group financial obligations:
Participate in the negotiation of borrowing documentation and issuing & paying agents agreements;
Ensure operational feasibility for new products and highly structured transactions that may be manual in settlement and make proposal for automation and to mitigate operational risk;
Validate borrowing documentations (Pricing Supplement & terms) and ensure compliance with ALM guidelines and market standards;
Ensure prompt and accurate settlement of all Treasury products and derivative transactions: trade ticket verification, settlement instruction generation;
Ensure compliance of ALM transactions with the relevant business processes and controls;
Monitor the daily inflow and outflow of funds in the accounts and ensure that adequate liquidity is provided for the settlement of transactions;
Verify the log of daily trades to ensure processing of all transactions by the CMO;
Monitor debt service schedule; reconcile discrepancies with paying agent's and counterparties confirmations and ensure timely execution of the related payment orders;
Design and maintain an efficient filing system for all documents related to ALM transactions;
Validate all outgoing Swift messages;
Solve all issues related to settlement processing activities.
Supervise the management of derivative collateral and ensure the adequate collateralization of derivative portfolios:
Participate in the review of International Swaps and Derivatives Association (ISDA) and Credit Support Annex (CSA) agreements and update specifications in the treasury system;
Review the Swap documentation to ensure adequacy with the ALM guidelines before transmission to the Legal Department;
Affirm trades timely with counterparty as per FSA rules;
Send and receive trade confirmations and execute trade matching process;
Monitor and check rate fixings for accuracy. Check trades reset notifications and/ or payment advices received from counterparties;
Ensure that margin calls are done timely according to the signed CSA;
Ensure that any discrepancies are timely reported to the Treasury Risk Department (FIFM) and solved on daily basis;
Ensure that all disputes are reported to the Treasurer, FIFM and Legal team (PGCL).
Calculate and reconcile the monthly interest on cash credit supports with CSA counterparties
Reconcile the credit support balances (cash and securities) with the custody banks and the CSA counterparties
Report the monthly interest and credit support balance to Financial Control (FIFC).
Manage the Bank Group custody accounts, tax claims and corporate actions:
Participate in the negotiation of custody agreements;
Monitor security accounts on a daily basis to ensure that movements of funds and assets are identified;
Advise the Investment Division of FITR on excess funds available for investments and in some cases, recommend the tenor of the investment based on cash flow needs;
Reconcile the daily coupons and redemptions inflows with the custody banks and investigate any mismatches in coordination with FIFM;
Analyse corporate action messages (mandatory and optional events) received from custody Banks and advise promptly the Front-office in order to avoid financial losses.
Ensure that corporate actions instructions are send timely to custody banks to avoid financial losses;
Analyse tax claims messages received from custody Banks and take appropriate actions to avoid financial losses.
Review all tax exemptions submitted to custody banks are ensure they are updated to avoid financial losses;
Investigate all exceptions related to ALM transactions:
Initiate investigations with respect to all transactions paid untimely or with discrepancies recorded in the Bank statements;
Ensure that investigations are concluded in order to formulate strategies to implement systematic control and management process to analyse and solve problems in a timely manner; reduce operating cost, errors, fines and losses;
Negotiate compensation to be paid or received on accounts of settlement failures;
Prepare monthly settlement failures report;
Undertake and supervise investigations and respond to queries emanating within and outside the Department;
Supervise the review and update of standard settlement instructions (SSIs):
Perform periodic review of all SSIs in line with market standard and regulations and prepare a consolidated SSIs list for distribution to all stakeholders;
Ensure that the SSIs are updated timely in the treasury applications to avoid settlement failures.
Work with SUMMIT or other IT system of FITR:
Follow the procedures to speed up and enhance efficiency of processing and settlement activities;
Develop expert knowledge of the Bank's treasury and settlement systems and play a key role in implementing workflow for new financial products;
Provide functional user's input to IT support teams for the integration of SUMMIT to SWIFT or others settlement system;
Operational Risk Control:
Liaise with the operational risk working group to:
Establish a basis for monitoring the operational risks in all areas of the Bank's activities and coordinate the implementation of a COSO process for the Bank Group;
Develop the operational risk management template to be used in the business process reviews of the Bank Group;
Develop plan for periodic compliance testing;
Build and maintain a record of events exposing the Bank to operational risk that can be avoided if the necessary controls are in place;
Review the procedures for all transactions in FITR.2 to ensure provisions for adequate internal control framework ;
Identify areas for change in procedures to minimize operational risks and work with the relevant staff/manager to draw up a procedure and plan to tighten internal controls;
Document all internal control issues in the division, for review by the operational risk working group;
Train FITR2 staff and assist other FITR divisions on the implementation of the internal control framework.
Reporting:
Prepare daily and monthly collateral Management Report and Coupons reports for use by all the sections of FITR.2, FITR.3, FIFC, Director FITR and FIFM.3.
Prepare the debt services pre and post reconciliation report for use by FIFC.1 and external unit;
Competencies (Skills, Experience and Knowledge)
A minimum of a Master's Degree in Economics or Statistics, Finance and/or Business Administration or related quantitative disciplines.
A minimum of six (6) years of relevant experience in Treasury Operations in Multilateral Development Bank or similar organization.
Experience related to: asset and liability management principles and practices, operations and instruments.
Expertise in rules and regulations applied to the settlements of capital market operations in order to handle all types of financial instruments;
Strong judgmental/ analytical skills to solve complex settlement issues relating to fund transfers or security custody.
Ability to proactively takes the initiative to make improvements in own environment.
Experience related to post trade activities on primary and secondary markets;
Knowledge of Back-Office applications like Summit FT or other payment and clearing systems.
Ability to work under pressure and demonstrate capacity to prioritize the delivery of multipletasks under stress.
Ability to lead staff in various assignments and demonstrated fluency in supervisory skills.
Excellent communication and presentation skills in French and/or English, with working knowledge of the other language;
Command of standard computer software applications (such as Word, Excel, PowerPoint), SAP and Bloomberg/Reuters.
Application Closing Date
30th June, 2023
Method of Application
Interested and qualified candidates should:
Note: This position is classified international status and attracts international terms and conditions of employment.