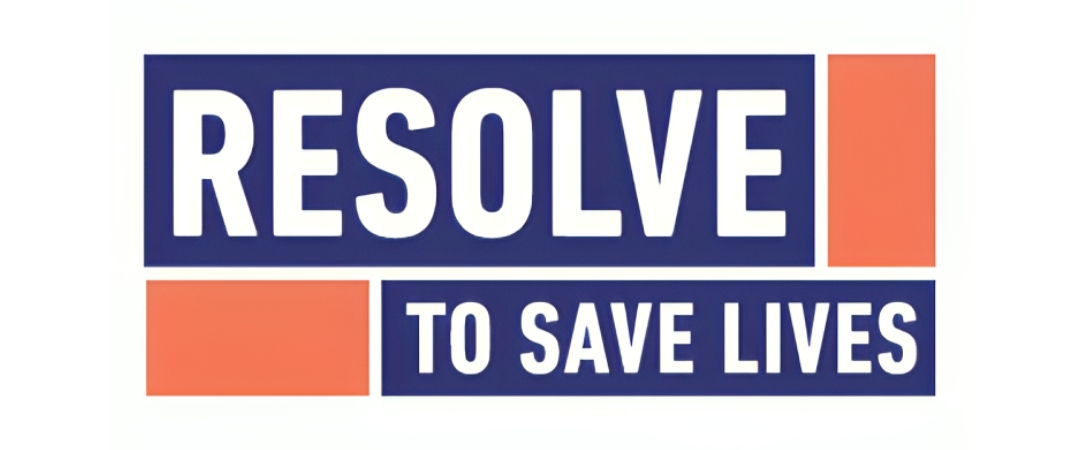 Resolve to Save Lives was created in 2017 by Dr. Tom Frieden, former director of the US Centers for Disease Control and Prevention (CDC). Through his work in government and with philanthropy, Dr. Frieden pinpointed a unique problem: no one is thinking about how to systematically combat the world's leading killers.
Job Type Full Time , Remote
Qualification MBA/MSc/MA
Experience 10 years
Location Nigeria
Job Field Data, Business Analysis and AI , NGO/Non-Profit , Project Management
Position Summary:
Resolve to Save Lives seeks to fill the role of Principal Advisor, Surveillance and Digital Architecture and Governance.
This role will lead program management of a workstream to strengthen the systems architecture for effective surveillance and data use capacity in countries.
The focus will be on systems mapping of informatics flows, identification and engagement of stakeholders, development and negotiation of change management plans and governance structures, and ensuring an enabling environment supported by policies, regulations, and technologies, as applicable.
This workstream will also examine existing external financing flows and collaborate with in-country teams to address bottlenecks to disbursement, identify synergies in funding flows, and support the development of new grant proposals. In addition to leading program management of the workstream, the Principal Advisor role also supports technical capacity building among internal and external program staff.
This full-time, remote position is for a fixed term of two years, with the possibility of renewal. We will consider qualified candidates based in the US, UK, France, Ethiopia or Nigeria. The incumbent will be expected to convene periodically for in-person team meetings and to be flexible for working during East Coast core working hours. The typical salary range for this role in the US is $140,000 – $168,000. The exact offer will be determined by a variety of factors such as the candidate's individual skills and experience relative to the requirements of the role. Outside the US, salaries are set according to national labor rates for the international NGO sector.
Specific Duties:
The Principal Advisor, Surveillance and Digital Architecture and Governance will report to the Director of Epidemic Intelligence and will collaborate with HQ-based staff and in-country embedded teams. The incumbent will line manage several technical staff in the governance and systems architecture workstream. Responsibilities include but may not be limited to:
Strategic coordination of the Surveillance and Digital Architecture and Governance workstream, including people management and required cross-team collaborations, including specific projects and initiatives for systems mapping, change management, developing systems architecture, technology, and policy/financing
Collaboration with the Data Use and Decision Science workstream in the development of a multi-country workplan and budget to assess and augment existing systems, data use opportunities and digital strategies, ensuring effective delivery and pacing of integrated surveillance programming in RTSL implementation countries
Technical oversight of country surveillance strategies, including enabling change management plans and required enabling technologies, policies, and financing
Supervision of RTSL HQ staff and country teams working on governance and systems architecture
Collaboration with other RTSL teams working on legislation, governance, and financing to identify and implement common aims and solutions, minimizing programmatic overlap in shared countries
Collaboration with global and country level partners on the enterprise architecture and enabling environment required for effective delivery of integrated and collaborative surveillance approaches, including representation in global fora
Collaboration with the Director on integrated delivery across the Epidemic Intelligence Unit program workstream for key innovations and initiatives, including building and maintaining key partnerships
Required Experience, Skills and Qualifications:
Master's degree or higher in a relevant field (e.g., public health, epidemiology, informatics, statistics, organizational development) and 10 years' related experience, or equivalent experience
At least 5 years' experience in surveillance strengthening in at least one African country (multi-country experience preferred)
Experience with and skilled at program management with multi-country implementation
Proven ability to work collaboratively with government leadership (Ministers of Health or Directors of National Public Health Institutes) on strategy development and alignment on commitments and timelines
Excellent communication, presentation and interpersonal skills for engaging and influencing non-governmental partners, civil society organizations, donors, and multilateral agencies
Experience with business process mapping or systems thinking approaches
Experience with change management processes and negotiations
Strong analytical and decision-making capabilities for strategy and execution, including in areas of high complexity and ambiguity
Advanced people management skills
Coaching and mentoring skills to support capacity strengthening of partner agencies and key government personnel
Ability to thrive in a collaborative and highly matrixed environment with experience serving many different internal and external stakeholders and demonstrating inclusiveness and active listening skills
Proven track record of directing and enabling team-focused, collective success
Results and impact-oriented, with a problem solving attitude
Fluency in English is required; Portuguese language is desired but not required
Ability to travel up to 30%