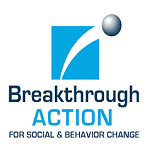 Breakthrough ACTION-Nigeria is a seven-year USAID funded project. The goal of Breakthrough ACTION-Nigeria is to increase the practice of priority individual and household level behaviors and five provider targeted behaviors in the areas of malaria; maternal, newborn, child health and nutrition; family planning and reproductive health (RH); Lassa and yellow fever, monkeypox, and other priority zoonotic diseases; and tuberculosis, while increasing the capacity of national and sub-national entities to coordinate and oversee quality SBC programming. Implementation will vary by health area across eleven states.
We are recruiting to fill the position below:
Job Title: Photography and Videography Consultant
Location: Nigeria
Summary
The Consultant will work closely and under the guidance of BA-Nigeria country office knowledge management and documentation team and other thematic technical staff to produce high-quality photography and videography products for nominated activities across all BA-Nigeria intervention states.
Deliverables
Periodic harvest of pictures and video footage from BA-Nigeria activities across states.
Provide photo and video editing of already curated footages or draft visual products.
Provide photo and video teleconferencing services for national and subnational activities.
Produce mini documentaries, docustories and picture stories for project success stories as required.
Provide technical assistance in script and storyboard development for documentaries.
Provide photography and videography equipment/filming gear such as DSLR camera, tripods, lights, drones, microphones etc. to conduct tasks as required.
N.B: BA-Nigeria team will provide guidance and creative direction.
Essential Requirements
Candidates should possess relevant qualifications with at least 2 years experience.
Experience producing photography and videography services for health-related development projects.
Ability to access photography and videography equipment to accomplish services listed.
Provision of at least three high fidelity samples of previous work (see details below).
Ability to mobilize resources and deliver within 72 hours of notice.
Post production of any deliverable would be within 3-7 business days.
Application Closing Date
4th July, 2023; 5:00pm
How to Apply
Interested and qualified candidates should send theirCover Letter and CV ONLY to: hiring@ba-nigeria.org using "Application for BA-Nigeria Photography and Videography Consultant – Applicant's Name" as the subject of the email.
Application Instructions
The document should be a Cover Letter first, with bullet points in bold on how the candidate meets the essential requirements above. Following the cover letter, in the same document, should be the candidate's CV.
Resumes should include references.
At least three samples of relevant work from the following list:

Photography
Short documentary
Highlight video
Link to a live streamed event
Note
Do NOT send links to online resumes or CVs. Any applications submitted with a link to an online resume or CV will be immediately discarded.
Candidates should use the following format in the subject line of their email submission "Application for BA-Nigeria Photography and Videography Consultant" followed by the candidate's name—. For example, if a candidate named Matthew were applying for the position, the subject line for the submission MUST read: "Application for BA-Nigeria Photography and Videography Consultant_Matthew" – any emails without this exact subject line format will be immediately discarded.
Only final candidates will be contacted for further engagement.