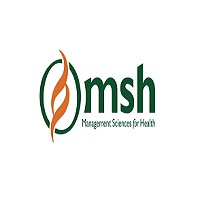 The Management Sciences for Health (MSH), a global health nonprofit organization, uses proven approaches developed over 40 years to help leaders, health managers, and communities in developing nations build stronger health systems for greater health impact. We work to save lives by closing the gap between knowledge and action in public health.
We are recruiting to fill the position below:
Job Title: Operations Specialist (50% LOE)
Job Requisition ID: R3035
Location: Abuja
Job Type: Part-time
Overview
The Operations Specialist is responsible for ensuring the smooth operations of the logistics provided by the Operations Unit by providing clerical support.
S/he works with the Senior Operations and Procurement Specialist to make hotel and airline arrangements, provide assistance to staff in need of visas, assist Expats and TCN in obtaining Nigerian resident visas, coordinate the arrangement of materials and equipment as specified in the activity profiles and provide assistance to assure shipments to the projects clear customs in a timely manner.
S/he is responsible for ensuring that the operational and administrative functions support the timely and effective implementation of the project's technical scope of work.
Responsibilities
Arrange hotel for Nigerian staff, Participants, Consultants who are coming to Abuja for assignments.
Arrange hotel for TDY staff coming to assist Nigeria teams.
Assist staff in obtaining visas for international travel.
Assist in making international and local travel arrangements.
Arrange for telephones and internet modems for TDY and new staff, as the case may be.
Provide assistance and follow up to Expats and TCNs on obtaining Nigerian resident VISAS.
Assist in organizing for the dispatch of goods and equipment whenever required and ensure that packing list, waybills, and export documentation where necessary are prepared and ensure that shipping details are communicated in writing promptly to the receiver.
Calendar management, ensuring conference rooms are booked and Meeting/conference/activity logistics and making sure to update the records regularly.
Arrange spaces for new employees making sure the availability of desks, chairs, etc. are ready for them to use on the start day.
Inventory and Asset Management.
Coordinate the approved Activity Profiles making sure that materials, equipment, etc required for the activity are organized and ready for the activity
Coordinate procurement and engagement of vendors for goods and services.
Coordinate catering services for official functions within and outside the office location.
Follow-up with contractors to ensure proper service and maintenance of Generators, Photocopier, AC's, etc are carried out in a timely fashion.
Liaise with Security & Guards contractors to ensure an external supervisory visit on security guards is conducted periodically.
Liaise with field offices on needs, issues, and activities upon which they are treated as they emanate.
Provide and ensure logistics guidance for the delivery of items to field offices and facilities as the case may be.
Supervise the Operations Assistant to ensure tagging and branding of MSH assets is conducted.
Assist in procurement, clarifying specifications, analyzing quotations, and seeking approval, ensuring purchases are made according to approved specification, price, quantity, and quality inclusive.
Liaise with Abuja office staff (IT, Finance, Operations, Transport & Logistics & technical) in sorting out identified needs as soon as possible.
Liaise with FAA's to ensure the remittance of maintenance logs upon which specific instructions are rectified to forestall breakdown of MSH assets.
Follow-up on contractors to ensure about-to-expire agreements are renewed in a timely manner.
Prepare monthly progress report which seeks to point out closed, outstanding, and new issues for all field offices.
Follow-up with Senior Operations and Procurement Specialist, FAA's technical staff in resolving issues as they come up.
Supervise the office administration and logistics in the absence of the Senior Operations and Procurement Specialist.
Liaise with the units to ensure proper use, maintenance, and repair of facilities and equipment, such as generators, vehicles, communication, computer units and peripherals, video and audio equipment, other office equipment, and air conditioners and heaters.
Support the management of the Transport unit and supervise the Operations Assistant in international and domestic air travel arrangements and approvals.
Supervise the receptionist.
Support all local and regional purchases as per defined threshold, and maintain tracking and documentation systems that will facilitate future processing, payment, and audit requirements.
Perform other duties and responsibilities as assigned by the Senior Operations and Procurement Specialist.
Qualifications
Bachelor's Degree in Business Administration or other relevant disciplines.
4 years of operations experience.
Verbal and written language skills in English required
Ability to learn complex program procedures.
Good typing skills. Good memo composition and editing skills.
Familiar with internet search engines and able to undertake background searches on well-defined tasks
Able to work independently by managing priorities and workload within the general schedule of work, instructions, and standardized practices
Takes initiative and can start/complete tasks with basic direction
Excellent Computer knowledge. Proficient in Word, Excel, Outlook, PowerPoint, and knowledge of Photoshop. Learn and become proficient in the firm's management system (Applied) and other carrier software or websites, as needed
Ability to Multi-task and organize ongoing projects, looking for ways to become more efficient in completing tasks
Consistently looks for ways to help support.
Competencies:
Demonstrated competence to assess priorities and manage a variety of activities in a time-sensitive environment and meet deadlines with attention to detail and quality.
Strong office and organizational skills.
Demonstrated ability to work as an effective team member in a complex and fast-paced environment.
Excellent interpersonal skills and demonstrated ability to interact professionally with culturally diverse staff, clients, and consultants.
Application Closing Date
Not Specified.
Method of Application
Interested and qualified candidates should:
Click here to apply online
Note
Interested applicants substantiated as the subject of an investigation for misconduct (exploitation, abuse or harassment) are not eligible to apply.
MSH is an equal opportunity employer and will not discriminate against any employee or applicant for employment on the basis of race, color, sex, sexual orientation, gender or gender identity, religion, creed, citizenship, national origin, age, veteran status, or disability unrelated to job requirements.
MSH will take affirmative action to ensure that qualified applicants are employed and that employees are treated without regard to their race, age, color, religion, sex, sexual orientation, gender identity, national origin, veteran and disability status.