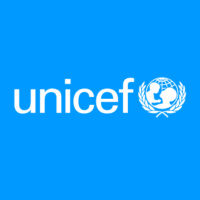 UNICEF contributes to the achievement of the Millennium Development Goals in Nigeria with a mandate to advocate for the protection of children's rights, to help meet their basic needs and to expand their opportunities to reach their full potential. UNICEF's Nigeria country programme: Aims to accelerate the realization of the rights of all children and women to survival, development, protection and participation. Promotes efforts to reduce infant, child and maternal mortality; expand access to quality basic education; and strengthen social and child protection systems. Uses a rights-based and gender-sensitive approach Plays a catalytic role in supporting federal, state and local governments in identifying key bottlenecks that hinder realization of the rights of disadvantaged children, supported by equity-focused, inclusive advocacy, planning, action and monitoring at all levels. Supports adolescent development.
Job Type: Full Time
Qualification: BA/BSc/HND
Experience: 3 – 5 years
Location: Abuja
Job Field: Medical / Healthcare , NGO/Non-Profit
Purpose of the Post:
In the context of the WHO Health Emergencies incident management system, at the country level, the incumbent will coordinate and implement technical activities directed towards surveillance of outbreaks and health emergencies, scale up the implementation of evidence-based interventions, facilitate policy and decision-making processes through improved health information coverage, analysis, and quality throughout the full cycle of the incident.
Summary of Assigned Duties (Describe what the incumbent has to do to achieve main objectives; include main achievements expected):
Co-develop the guidelines, tools, and indicators for effective disease surveillance at the national, subnational and community levels.
Coordinate and manage surveillance technical activities and programs, within the context of the outbreak and health emergencies programme at the country level.
Facilitate the implementation of the International Health Regulations (IHR) including participation in the process of verification and risk assessment on reported public health events.
Strengthen the capacities of surveillance teams for the effective and sustained surveillance of epidemic prone diseases through training courses on field investigation, detection, data management, and rapid response to epidemics and health outbreaks.
Conduct, in collaboration with other team members, real-time analysis of outbreak intelligence data, from a broad range of sources including non-health sectors, for epidemic forecasting and detection.
Promote the effective coordination for rapid assessment, surveillance, and response activities for epidemic-prone diseases in consultation with Country Office, Regional Office and HQ as well as local, regional and national health entities and other international health partners including UN agencies and NGOs.
Provide technical guidance for the management of a unified information system to ensure availability of core data country files and other information on related technical areas such as: case incidence; case management surveillance data; laboratory surveillance data; contact tracing, etc.
Analyse, systematize, and disseminate scientific and evidence-based technical information and knowledge; support the development of the WHO Situation Reports, other related regular and ad-hoc surveillance reports.
Undertake regular field supervision visits to assess and evaluate the implementation of surveillance activities, identify gaps and recommend corrective actions based on key performance indicators.
Perform any other incident-specific related duties, as required by the functional supervisor.
RECRUITMENT PROFILE
Competencies (Describe the core, management or leadership competencies required – See WHO competency model – list in order of priority, commencing with the most important ones – identify a minimum of three and a maximum of five competencies):
ADVERTISEMENT
Respecting and promoting individual and cultural differences
Producing results
Ensuring the effective use of resources
Teamwork
Communication
Functional Skills and Knowledge (Describe skills and knowledge specific to the post):
Demonstrated knowledge of surveillance and monitoring systems as related to emergency response relief operations, complemented by skills in the field of epidemiological or statistical data collection, assessment, analysis and the evaluation and monitoring in a public health context.
Proven ability to multitask across various planning and implementation processes within a highly demanding environment.
Demonstrated knowledge, competency and professional skills on the public health aspects of infectious disease control, epidemic and pandemic preparedness and response with particular attention to application of an all-hazard approach in the context of the International Health Regulations and the use of event based and indicator-based surveillance, as well as descriptive epidemiology and principles of public health in communicable disease surveillance and response.
Education (Qualifications):
Essential: First level university degree in medicine, epidemiology, statistics, database management or public health from an accredited/recognized institute.
Desirable: Advanced university degree in quantitative epidemiology or health related field. specialized training in communicable diseases.
Experience:
Essential: At least five years' related experience in quantitative epidemiology and the implementation of public health surveillance, outbreak investigation and response in humanitarian settings.
Desirable: Prior humanitarian working experience at field level with WHO, other UN agencies, health cluster partners, recognized humanitarian organizations or with an international nongovernmental organization with expertise in disaster and outbreak response.
Method of Application