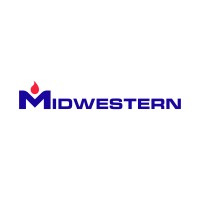 Midwestern Oil & Gas Company Limited, the Operator of Umusadege Field in OML 56 Delta state, and its JV partner, Suntrust Oil Company Nigeria Limited, have since commenced production and embarked on various schemes that deliver enduring progress to the indigenes of its host communities and Delta state in general by constantly investing in human capital to ensure economic development.

We invite applications from suitably qualified Nigerian students for:

Title: JV University Merit Scholarship Award Scheme 2023 / 2024 (For Delta State Indigenes Only)

Location: Delta
Details
The Scholarship Scheme is aimed at promoting academic excellence and improving the skill-based education among youths of our host communities and Delta State.
Requirements
Scholarship is open to 200 level students who must have a minimum CGPA of 3.5 at the time of application.
Minimum of 5 Credits in SSCE or GCE including Mathematics & English, in one sitting.
JAMBUTME & University admission letter from an accredited/approved university in Nigeria.
Current University ID Card.
Cumulative Grade Point Average (CGPA) of his/her first year in the University (3.5 and above).
Letter of identification from LGA.
Application Closing Date
21st July, 2023.
Method of Application
Interested and qualified candidates should:
Click here to apply online
To apply, follow the steps below:
Click on the application link above.
Click on "Register Now" to create an account.
Proceed to your email box to activate your account
Click on https://candidate.scholastica.ng/ to return to Scholarship site
Enter your registered email and password to upload your information.
Enter your personal information, National Identification Number (if available), educational information, other information and upload required scanned documents.
Ensure the name used in applications matches the names on all documentation in same order. Upload a sworn affidavit or certificate if otherwise.
Ensure you view all documents after uploading, to ensure that they are clear and accurate.
When asked to upload photo, upload a passport photograph with a white background.
Recheck application information to avoid errors
Click "Apply Now" to submit information
You will receive an email and a sms that confirms your application was successful.
Return to https://candidate.scholastica.ng/, enter your Email and Password to download your profile and proceed to have your Head of Department sign the document.
Upload a scanned copy of the signed profile, this would be used for verification.
Note
Every applicant should have a valid personal email account and phone number.
Candidates should include personal and educational details in the application.
Applicants should upload scanned copies of the documents as stated under Eligibility/Requirement aas well as a recent passport size photograph.
The examination date will be communicated to shortlisted candidates only.
Midwestern reserves the right for selection and shortlisting of candidates.
Application for Midwestern JV scholarship is FREE.
SCHOLASTICA is the official platform for the Midwestern JV University Scholarship Award
Beware of fraudulent websites when applying for the Midwestern JV scholarship online. Such websites may ask you to make some payments in the course of the application.
E-mail applications are NOT accepted.
Midwestern JV does NOT assign representatives/agents to assist applicants to apply.
Any candidate found to have presented false documents will be disqualified or withdrawn at any level of the scholarship process.
Only shortlisted candidates will be invited for the computer-based test
For enquiries contact: scholastica@dragnet-solutions.com
Multiple applications attract a disqualification penalty from the Scholarship board