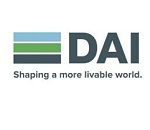 Development Alternatives Incorporated (DAI) is an international development company. For more than 45 years, we have worked on the frontlines of international development, tackling fundamental social and economic development problems caused by inefficient markets, ineffective governance, and instability. Currently, DAI is delivering results that matter in some 80 countries.
Our development solutions turn ideas into impact by bringing together fresh combinations of expertise and innovation across multiple disciplines. Our clients include international development agencies, international lending institutions, private corporations and philanthropies, and national governments.
We are recruiting to fill the position below:
Job Title: LGA Manager
Locations: Adamawa
Job Type: Proposal
Position Objectives
ADVERTISEMENT
The LGA Manager in Adamawa State will oversee and implement all aspects of State2State at the LGA Level.
They will provide support to the state-led interventions and ensure relevant LGA interventions are implemented within the state.
They will take the lead in developing the state-level quarterly political economy analysis (PEA) and supporting the development of the conflict assessment framework (CAF) updates.
Responsibilities
The LGA Manager will be responsible to provide strategic leadership for the LGA-level engagement activities and, effective management of reform support with relevant ministries, departments, and agencies at the state level, local government representatives, and community-level stakeholders.
LGA Manager will be responsible for delivering support for improved governance and service delivery within the local government; maintaining strategic relationships with government counterparts and other relevant stakeholders, including local government, civil society, and development partners; taking overall responsibility for the operation and technical delivery of LGA activities whilst ensuring governance improvements are owned and delivered by the state governments under their own agenda; engaging local partners in setting sector and budget priorities and strengthening LGA budgeting and planning procedures;
Provide training and mentoring to LGA finance and administration staff on developing systems for more rigorous controls on LGA expenditures; focus on tracking improvements at the state and LGA levels in all areas of governance including auditing, budgeting, and planning, and procurement processes as well as the ability to address conflict; provide M&E support at both the state and LGA levels including establishing KPIs that flow down to the LGA level on health, education, and WASH facilities, in close collaboration with the public financial management team and other technical team members of State2State.
LGA Manager will be responsible for gathering data and taking the lead in developing the state-level political economy analysis and supporting the development of the conflict assessment reports for all reporting purposes in close collaboration and under the guidance of the DCOP or his designate.
The LGA Manager will support the delivery of state-level interventions as may be reasonable and in close collaboration with the State Team Lead, and as may be required to ensure that such interventions receive the needed technical support from time to time, especially in intervention on citizen engagement and capacity building, and the open government partnership in the state.
The LGA Manager will undertake any other tasks as may be necessary for the achievement of the overall objectives of the Activity, and as requested by the Activity leadership from time to time.
Reporting:
The LGA Manager will report to the State Team Lead in Adamawa State and will coordinate closely with the MEL Director on M&E matters, and other Specialists in the team.
Minimum Requirements
Bachelor's Degree or Higher National Diploma (HND) in a relevant field such as Social Sciences, Law, Development Studies, or any similar field is required. A Master's Degree is preferable.
At least nine (9) years of demonstrated experience in the successful implementation of international development activities or relevant technical activities, with preference given to democracy and governance activities under a USG instrument, related to the technical area of the position.
Experience in leading successful reform interventions and evidence of good working relations with relevant local, ward, and state-level governments and other key stakeholders.
An ability to manage relationships and a sound understanding of institutional change in complex environments.
An excellent understanding of financial and technical delivery, program impact monitoring and evaluation, and reporting against results.
Prior experience in report writing, conflict assessment, and political economy analysis to promote democracy and governance goals preferred.
Excellent oral and written communication skills in English.
Application Closing Date
19th July, 2023.
Method of Application
Interested and qualified candidates should: