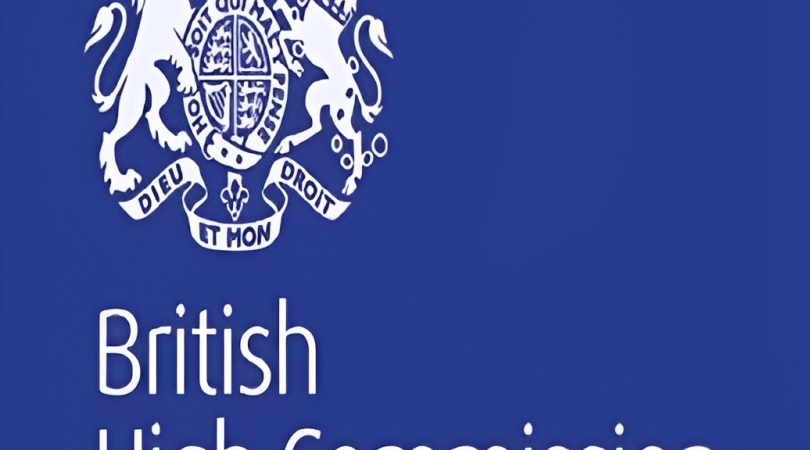 The British Government is an inclusive and diversity-friendly employer. We value difference, promote equality and challenge discrimination, enhancing our organisational capability. We welcome and encourage applications from people of all backgrounds. We do not discriminate on the basis of disability, race, colour, ethnicity, gender, religion, sexual orientation, age, veteran status or other category protected by law. We promote family-friendly flexible working opportunities, where operational and security needs allow.
We are recruiting to fill the position below:
Job Title: International Liaison Officer – HOIO EO (14/23 LOS)
Location: Lagos
Type of Position: Fixed Term, Fixed term, with possibility of renewal
Job Category: Other British Government Departments (Partners across Government, including UK Visas)
Job Subcategory: Home Office International Operations
Grade: Executive Officer (EO)
Start Date: 1st August, 2023
Working hours per week: 35
Duration of Post: 12 months
Roles and Responsibilities
Investigation:
Individual case working investigations as tasked by Home Office -International Operations.
Individual case working investigations as tasked by the Head of Section and Her Majesty's Passport Office (HMPO) as well as other government departments.
To disrupt the flow of illegal migration by air to the United Kingdom and identify and disrupt the activity of the organised crime groups behind it
Support Visa Status and Information Services (VSI) section to protect the integrity of the UK visa regime, identify, and disrupt activity of the organised crime groups attempting to exploit it
Develop operational intelligence products through the collection, interpretation and evaluation of relevant quantitative and qualitative information sources
Work closely with HMG partners at post, host authorities and international partners to support the development of intelligence and investigations to disrupt organised crime groups
Conduct training sessions with international partners
Provide presentations to host authorities and international partners
Provide leadership on projects and work with Non-Government Organisations to deliver quality outcomes
Crime:
Using collaborative working with overseas and UK law enforcement partners develop intelligence and investigations to disrupt organised crime groups targeting the UK.
Intelligence Gathering and Analysis:
Develop operational intelligence products through the collection, interpretation and evaluation of relevant quantitative and qualitative information sources. Strong problem solving skills are required to identify and investigate suspected organised immigration crime and to gather evidence-based intelligence.
Ensure that all relevant intelligence is gathered, assessed and disseminated in line with guidance.
Liaison:
Build effective working relationships with host authorities, international partners. (FCC/EU) and UK partners to support the delivery of crime and intelligence objectives.
Lead the exchange of actionable intelligence with local law enforcement partners and counterparts in other Diplomatic missions to identify and mitigate threats to the UK Border.
Representing the Home Office Office professionally, developing effective partnerships with the wider British High Commission and with key external partners.
What We Do
Home Office International Operations (HOIO) operates to prevent illegal immigration and disrupt the organised immigration crime groups behind it, supporting both the Immigration Enforcement mission and the Home Office purpose. We have staff deployed to approximately 33 locations across the world.
We deliver this by:
Providing intelligence support to the UK visa operation, supporting UKVI to take an increasingly global approach to risk streaming built on the analysis of objective data and enhanced with local risk indicators
Working with carriers around the world to reduce the threat of inadequately documented arrivals (IDAs) reaching the UK by air
Developing intelligence packages related to the visa or air threat for subsequent criminal investigations and prosecutions
What We Want From You?
In order to meet Home Office security requirements, we need to recruit a new ILA from either the UK/US/Canada/Australia/NZ or the EU where they have a footprint in their home country.
We need the ILA to have excellent interpersonal skills that they can use strategically to build relationships with key partners to assist Home Office International Operations in delivering their objectives. Face to face work is a fundamental part of the job, as is the delivery of training, so the successful candidate should be prepared to do public speaking.
The role of ILA is extremely varied.
The challenge with all HOIO work is to deliver both the reactive elements such as air calls and requests for support from visa section, as well as the pro-active elements such as intelligence research and liaison with stakeholders. As such, ILAs need be able to manage very challenging workloads, deliver at pace and be flexible in support of business aims. Once trained, the successful candidate should be able to work towards objectives with minimal supervision.
Essential Qualifications, Skills and Experience
Computer literate with Microsoft desktop functions (e.g. Outlook, Word, Excel, PowerPoint, Explorer) at a level where you can: create, use and interrogate complex templates, tables, data-sets on Home Office and FCDO IT platforms
Strong interpersonal and verbal communication skills
A high level of written and spoken English with the ability to write high quality reports and briefings
Strong organisational and time management skills.
An ability to work under pressure with minimal supervision.
Desirable qualifications, skills and experience:
Previous immigration, law enforcement and/or analytical or investigation experience would be an advantage.
Required behaviours:
Making Effective Decisions, Managing a Quality Service, Delivering at Pace, Communicating and Influencing.
Salary
USD 2,050.79
Other Benefits and Conditions of Employment:
Learning and development opportunities:
The successful candidate will be provided with bespoke training in the UK and the region.
Use of Intelligence management databases and the opportunity to achieve Intelligence Professionalism Programme (IPP) accreditation with the UK College of Policing.
A wealth of professional and personal development opportunities are available from the Foreign, Commonwealth & Development Office Diplomatic Academy, local L&D Committee and e-learning programmes.
Working Patterns:
The role requires the job holder to work flexibly, often starting early or working late
Roles and responsibilities include the provision of an occasional out of hours duty phone function, and the successful candidate will be expected to provide coverage on rotation with existing team members.
The role necessitates travel for liaison, training, site visits and meetings. Most of this can be done in a day but some overnight stays will be required.
Application Closing Date
11th July, 2023.
Method of Application
Interested and qualified candidates should:
Additional Information
Any applications that do not meet this criteria or the security requirements will not be considered
The role will involve access to and handling of classified or sensitive commercial information therefore, applicant must already hold a minimum of the UK's SC level of clearance or be able to achieve it. Because of the security clearance requirement mentioned above, only nationals of the following countries are eligible to apply: UK or other EU country, Canada, Australia, USA, New Zealand.
Please check your application carefully before you submit, as no changes can be made once submitted.
Employees recruited locally by the British High Commission in Abuja are subject to Terms and Conditions of Service according to local employment law in Nigeria.
All candidates must be legally able to work and reside in the country of the vacancy with the correct visa/work permit status or demonstrate eligibility to obtain the relevant permit.
The responsibility lies on the successful candidate to;

Obtain the relevant permit
Pay fees for the permit
Make arrangements to relocate
Meet the costs to relocation

Employees who are not liable to pay local income tax on their Mission salary may have their salaries reduced by the equivalent local income tax amount.
Information about the Civil Service Success Profiles can be found on this link: https://www.gov.uk/government/publications/success-profiles
Please note: AA=A1, AO=A2, EO=B3, HEO=C4, SEO=C5
Reference checking and security clearances will be conducted on successful candidates.
The British High Commission will never request any payment or fees to apply for a position.
Appointable candidates who were unsuccessful may be placed on a 'reserve list'. If during the reserve period of 6 months the same or a largely similar role becomes available, that role may be offered to the second or subsequent candidate".
Please be aware that you will only be able to apply to vacancies for Country Based Staff roles with the British Government through this official tal.net site (operated by Oleeo).
Jobs may be advertised on third party websites, however our adverts will always link back to the official tal.net site. If you complete and send an application through any other site, we will not receive it.