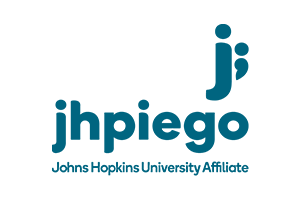 Overview
Globally, major gaps in basic water, sanitation, hygiene, waste management and cleaning services exist in health care facilities (HCFs). A quarter of all HCFs around the world have no basic water services, which means 712 million people have no access to water when they use health care facilities. WASH services are especially deficient in least-developed countries (LDCs) where half of HCFs lack basic water services and 60% have no sanitation services. WASH services remain at the Center of effective Infection prevention and control programs, which are essential for the reduction of healthcare associated infections.
Location: Abuja
Type: Consultancy
Career category: Program/Project Management
Years of experience: 5-9 years
USAID's Momentum Country and Global Leadership (MCGL) Project is conducting a study to estimate the costs and cost-savings of implementing a comprehensive infection prevention and control program in public health care facilities in Nigeria. The project will model the cost savings to public sector maternal and neonatal health services from delivery of a comprehensive infection prevention and control (IPC) program with the following objectives:
Estimate the cost of maintaining basic infection prevention standards in maternal and newborn wards with public secondary health care facilities.
Estimate the cost of treating maternal and neonatal infections.
Estimate the change in healthcare-acquired maternal and newborn sepsis cases as a result of maintaining basic infection prevention standards.
Estimate the impact of maintaining basic infection prevention standards on avoided health system costs associated with maternal and newborn healthcare acquired infections.
Key questions that MCGL aims to address through this analysis are:
How much does it cost to implement an IPC program in secondary health facilities in Nigeria?
How much does it cost to treat neonatal and maternal healthcare-acquired infections (HAIs) in secondary health facilities in Nigeria?
The project will apply both quantitative and qualitative methods to collect data and answer our objectives. Quantitative methods will include document review of epidemiological data, digital and manual financial information, and structured data collection tools that will capture: 1) IPC program implementation costs from project partners and the government of Nigeria; and 2) input costs for treating neonatal and maternal infections. We will also use qualitative methods for determining the inputs needed for estimating the cost for treating infections, which will rely on engagement and dialogue with local health experts to arrive at a consensus on the inputs (labor, commodities, drugs, etc.) required for treatment of low, moderate or severe neonatal and maternal infections.
This program is scheduled to run from October-November 2023
Responsibilities
The consultant's term will include physical and remote engagements as described below. This will include visiting the 8 secondary public health facilities in Abuja, participating in face to face/physical stakeholders' consultations and joining MCGL meetings for weekly progress updates.
The consultant will:
Support the review of epidemiological statistical HAIs data from the existing hospital records (including the tools used)
Support the ongoing country-level health statistics (maternal & newborn healthcare associated infections)
Work with the MCGL staff to connect with the relevant points of contacts including Avenir health, Preston associates, MCGL quality improvement facilitator (QIF), data collectors, physicians, and IPC committee
Work with MCGL to validate data on HCFs readiness to adhere to basic IPC standards, IPC behavior observations among HCWs, cleanliness of HCF environment (Adenosine Triphosphate data)
Consolidate and present findings from the HAIs statistics with office space provided; however, the consultant is responsible for bringing his/her own IT equipment.
In addition;
Engagement meetings with the relevant stakeholders – 3 days
Review historical data from January 2022-September 2023 and the individual patient files – 15 days
How do the tools/checklists look
How are maternal and newborn HAI VS CAI reported/Aggregated and how does the data flow
Propose modifications to existing tools and/or the introduction of new supplemental tools to accurately capture HAIs vs. CAIs – 10 days.
Consolidate the findings and finalize country consolidated report incorporating findings from the costing study – 5 days
30-60-minute presentation on findings – 2 day
Required Qualification
8-10 years experience working on water, sanitation and hygiene/Infection Prevention and control
Advanced degree in medicine, public/Global health/medical field, experience designing, implementing, monitoring and evaluation Maternal Newborn and Child Health programs.
Knowledge of implementing IPC/WASH programs and HAI surveillance in healthcare facilities
Familiarity with key IPC/WASH stakeholders and the relevant policies
Experience in designing, implementing, and analyzing research activities.
Experience leading the development of and writing technical reports
Strong communication, analytical and writing skills
Fluency in written and spoken English
How to apply
Applications will be considered on a rolling basis. Interested candidates are advised to apply early.
Jhpiego offers competitive salaries and a comprehensive employee benefits package.
Please apply at www.jhpiego.org/careers
Applicants must submit a single document for upload to include: cover letter, resume, and references.
For further information about Jhpiego, visit our website at www.jhpiego.org
Note: The successful candidate selected for this position will be subject to a pre-employment background investigation.
Jhpiego is an Affirmative Action/Equal Opportunity Employer
Jhpiego, a Johns Hopkins University affiliate, is an equal opportunity employer and does not discriminate on the basis of gender, marital status, pregnancy, race, color, ethnicity, national origin, age, disability, religion, sexual orientation, gender identity or expression, veteran status, other legally protected characteristics or any other occupationally irrelevant criteria. Jhpiego promotes Affirmative Action for minorities, women, individuals who are disabled, and veterans.
#LI- JA1