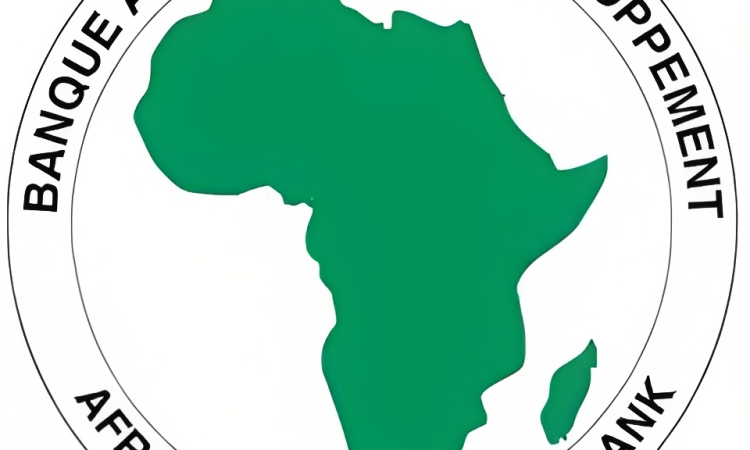 African Development Bank Group (AfDB) – Established in 1964, the African Development Bank is the premier pan-African development institution, promoting economic growth and social progress across the continent. There are 80 member states, including 54 in Africa (Regional Member Countries). The Bank's development agenda is delivering the financial and technical support for transformative projects that will significantly reduce poverty through inclusive and sustainable economic growth.
We are recruiting to fill the position below:
Job Title: Short Term Staff – HR Operations Assistant (Employee Helpdesk)
Position Number: 50095786
Location: Abidjan, Cote d'Ivoire
Position Grade: GS5 – GS6 – GS7
The Complex
The (newly created) People and Talent Management Complex (PTVP), will retain overall responsibility for attracting, developing, motivating, and retaining a strong complement of professionals, support staff and contingent staff to deliver the business of the Bank into the future.
The PTVP Complex is responsible for ensuring effective systems and controls for people and talent management from talent sourcing to retirement.
The PTVP Complex is also responsible for the effective administration of the Bank's benefit plans (medical and staff retirement) and ensuring the financial sustainability of these plans.
The Hiring Department
The Human Resources Operations, Recruitment & Client Services Department (PTCS) focuses on interfacing directly with staff clients through integrated client services to internal and external stakeholders (through HR Operations, Recruitment and Talent Acquisition, HR Business Partnering, and Staff Engagement initiatives).
This will help the Bank to achieve its strategic agenda through attraction, development, engagement, motivation, and retention of a best-in-class workforce.
The Human Resources Operations Division (PTCS.2) is responsible for the administration of the employee lifecycle, management of staff benefits, HR transactional processing, and management of the employee personnel data.
Additionally, this Division is tasked with ensuring that HR leverages on the capability of technology to not only automate processes but to ensure full benefits by digitizing processes for efficiency.
The Position
The Short-Term Staff – HR Operations Assistant (Employee Helpdesk) will be responsible to implement, support and facilitate the various steps in addressing staff queries regarding various aspects of human resources services in the Bank in order to ensure efficient clients services.
Key Functions
Under the direct supervision of the Human Resources Operations Officer and the overall supervision of the Division Manager, HR Operations, the incumbent will undertake the following key responsibilities:
Provide User Support and 1st level Assistance for HR Information Systems and HR Self-Services online.
Listen to and treat the queries from employees regarding their situation vis-a-vis the Bank, and provide timely information on HR policies and procedures, whether by mail, phone, face-to-face or video-conference.
Coach staff to access employee help desk documentation and completing HR forms. Review files brought by staff to check completeness before administrative processing by HR teams, Log and follow through queries until closed.
Provide the necessary information regarding query log to case management as requested to facilitate the addressing of the staff situation.
Keep abreast of continuous changes and interpretations in HR policies, programs and processes of interest to staff.
Maintain a good communication with staff from PTCS and across the Bank to facilitate the work and the achievements of every one's responsibilities and objectives.
Organize own work to deliver most efficiently, identify and report on areas for improvements in procedures and tools used, propose and introduce such improvements.
Inform management frequently about work progress, current and anticipated issues, and propose actions to address them.
Propose adaptation to work organization, tools and practices to ensure optimal service to all staff members wherever located.
Help to maintain a comprehensive set of documentation which is easy to find, interpret and to act upon, regarding HR matters of interest to staff members. Clean up and update outdated documentation (paper, internet-based).
Maintain Statistics and Reports on HR service delivery and Requests and in consultation with the respective supervisor, prepares analytical reports for the use of the Management team and for other information purposes.
Competencies (Skills, Experience and Knowledge)
Hold a minimum of a Bachelor's Degree in Human Resource Management, Business Administration, Commerce or other related disciplines.
Have a minimum of 4/5 years of relevant practical working experience at levels of increasing responsibility.
Proof of citizenship or evidence of permanent residency or work authorization in the proposed country of employment.
Strong customer service skills, ability to perform various tasks, attention to detail and ability to work under pressure and within a multidisciplinary and multicultural team.
A high sense of initiative, enthusiasm and good team spirit, good organizational and interpersonal skills are strongly desired.
Good written and oral skills in French or English with a good working knowledge of the other language
Competence in the use of Bank standard software (Word, Excel, Powerpoint and Access). Knowledge of SAP is an added advantage.
Application Closing Date
18th July, 2023.
Method of Application
Interested and qualified candidates should:
Note: This position does not attract international terms and conditions. the post holder will be considered a short-term staff (local staff).