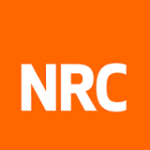 The Norwegian Refugee Council (NRC) is an independent, humanitarian, non-profit, non-governmental organisation. We provide assistance, protection and durable solutions to refugees and internally displaced persons worldwide. What is NRC? NRC promotes and protects the rights of refugees and people who have been displaced within their own country. We take action during situtations of armed conflict, and engage in other contextes where our competences will add value. The majority of our 5000 staff members are national employees in NRC's projects in around 25 countries worldwide. All our projects are supervised by the NRC Head Office in Oslo. NRC was established in 1946 under the name Aid to Europe, to assist refugees in Europe after World War II. Today NRC is organised as an independent, private foundation. We cooperate closely with the UN and other humanitarian organisations, around the world as well as in Norway. What does NRC do? Programme Activities: NRC's main activity is the deliverance of humanitarian aid through programme activities in the field. NRC specialises in five programme areas, or core competences – Shelter, Food Security, Water, Sanitation and Hygiene (WASH), Education, and Information Counselling and Legal Aid (ICLA). The core competences are adaptive to different contexts and mutually reinforcing.
Job Type: Full Time
Qualification: BA/BSc/HND
Experience: 4 – 6 years
Location: Lagos
Job Field: Medical / Healthcare , NGO/Non-Profit
Role and responsibilities
The purpose of the HSS Coordinator is to lead the day to day HSS operations in Area North Office ensuring that all security related issues are addressed. These include but not limited to;
Implement NRC's HSS Policies and guidelines in Area North Office. She/He will support the HSSM in developing and reviewing of the SMP, HERP, MEP and SOPs for the County Office.
Conduct regular security risk assessments (SRAs) of NRC offices, Guest Houses, Warehouses in order to implement mitigation measures. Conduct SRA briefings to Area Office staff.
Together with the FCs, conduct quarterly MOSS/MOISS review of the Field office and report findings to AM and HSSM.
The Coordinator will ensure that all staff are made aware of HSS policies and the developed SOPs by organising socialisation sessions targeting all staff.
Ensure that HSS Briefings and Inductions are conducted to all staff, new hired and visitors to Area Office. Keep record of all briefing conducted following the informed consent guideline and make monthly returns to HSS Manager.
He/she will support in conducting mandatory HSS training (e.g HEIST, First Aid) to NRC staff in Area North. Will work closely with the Program Managers and Field Coordinators to ensure all staff receive the training. Will keep track of all trained staff per location and submit to AM and HSSM.
Regularly train and ensure proper supervision of NRC gatekeepers. Where contracted security guards are used, He/she will act as liaison with the security guard company management to ensure adequate deployment and quality services in Area North.
Ensure that all incidents impacting NRC staff, assets and programs in Area Office are reported and documented in NRC Protect Online Platform within the required timeline.
Liaison with UN agencies, INGOs, NIF, PSLO and other external actors for the purposes of information sharing and collaboration. He will ensure NRC is represented in local security coordination platforms.
Collaborate and work closely with Program Coordinators to ensure that all implementation sites are assessed, mapped and documented. She/he will take lead in assessing new program implementation location. Attend GOM,GRM,GCM and support PCs is developing updated context for proposal dev.
Work closely with HSS Humanitarian Access Coordinator to report, track and monitor access challenges, enablers and constraints in Area North.
Specific responsibilities
Give regular daily context update to the Area Manager and HSS Manager impacting on program activities.
Update the HSS External contact details. Maintain regular contacts with the external sources to collate information regarding areas of implementation.
Conduct regular field visits to Field Offices. Accompany program teams to various implementation sites within MMC/Jere, Monguno.
Ensure that access control procedures to the Office/Guest House, Warehouses are in place and adequately enforced by the security guards/gatekeepers.
Is a member of the COVID – 19 Area Office Committee and works with the Area Manager and HSS team to ensure implementation of COVID – 19 prevention measures and other health standards in NRC offices and program locations.
Conduct safety audits of NRC Area Offices and where applicable, upon discussion with Area Manager, drills will be conducted. Prepare report for all audits and submit to AM and HSSM for follow up and implementation. All safety audits report and drills are properly filed. Work closely with field staff to monitor Duty or Care (DoC) activities.
Advise the AM on security equipment requirement for the Area Offices in order to facilitate budgeting. (NRC Master Budget). Ensure all HSS related procurements are tracked in PR trackers.
Supervise, coach and mentor HSS Officers in Area North Office and other direct report within the HSS Team.
Work closely with Logistic Team to conduct safety assessment of both NRC and rented vehicles rented. Ensure all drivers including hired are trained or briefed on defensive driving.
Ensure that all communication equipment (Satellite phones, GPS trackers) are in good working condition and available for use by staff in Field Offices.
QUALIFICATIONS
Professional competencies for this position:
4 to 6 years of working experience within a similar function in safety and security management with INGOs, the UN, or government or private sector.
Previous experience from working in complex and emergency contexts, particularly in the North East Nigeria is desired
University or advanced degree or Masters in Social Studies, Administration, Security Management, Humanitarian/Refugee Affairs, and Disaster Risk Management.
Previous work experience and service in the uniformed forces (military, police, Prisons, NSCDC, etc) is a desired advantage. Certificate of good service upon discharge will be required.
Certification/membership to professional security institution will be a desired advantage.
Fluency in spoken and written English. Understanding of local language is mandatory (Hausa, Kanuri, Fulani etc)
Ability to organises and conduct security trainings to staff of various cadres. Certification on ToT from recognised training institution, First Aid, HEIST or HEAT is desired
Basic and advance computer skills is mandatory ( MS Word, Excel, PPT, Outlook)
Working skills of communication equipment (VHF Radio, Satellite Phones, GPS tracker)
Basic web based mapping knowledge or GIS (google earth, open street etc)
Budgeting for security skills and budget monitoring.
Strong Report-writing ability and security incident analysis
Method of Application