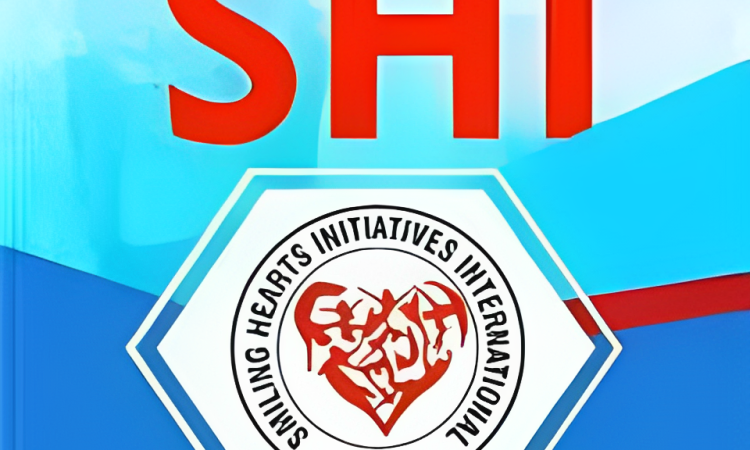 Smiling Hearts initiatives international is a humanitarian non-governmental, non profit organization founded in Nigeria, Borno state Maiduguri and has been in operation since 2016 as Zumunchi Hearts Initiatives International before its official registration with CAC on 10th October 2018 as Smiling Hearts Initiatives International. Smiling Hearts Initiatives International work with the aim of saving and improving people lives, in Nigeria and the world at large, in response to Humanitarian needs and challenges, in the Northeast of Nigeria focusing in the sector of Education, Protection, WASH, CCCM, Livelihood, Health, Shelter, Psycho-social support, NFI, Food security/GFD in the area of operations.
Job Type Full Time
Qualification MBA/MSc/MA
Experience 1 – 6 years
Location Borno
Job Field NGO/Non-Profit
AREAS of RESPONSIBILITY:
Grant management and business development, Support the National Coordinator to coordinate project cycle meetings including opening meetings, implementation meetings, and closeout meetings.
Manage partner reporting processes including providing timelines and templates, drafting inputs as needed and reviewing/consolidating documents.
Work closely with other members of the consortium management unit to ensure reports are of a high quality and submitted in a timely manner.
Lead and coordinate the development of high quality proposals, concept notes and project modifications including extension, budget realignments, and re-designs.
Liaise with all units to ensure documents meet internal standards and are responsive to donor requirements.
Act as a focal point for Smiling Hearts Initiatives International grants administration and compliance colleagues, including maintaining submissions on SHII's online opportunity management tracking system (OTIS).
Monitor and support the use of grant/project management tools to ensure accurate tracking of reporting and programmatic adjustments through the project life cycle.
Work closely with SHII partnerships team to support sub-award monitoring processes.
Perform other duties as may be assigned by the National Coordinator.
Compliance
Maintain up to date comprehensive knowledge of WFP rules and regulations.
Provide training to partner staff on compliance and donor-specific compliance requirements.
Ensure partners are aware of requirements and conditions of the grant agreement and sub award documents.
Closely monitor reports and activities for internal or donor compliance issues, and flag concerns in a timely manner.
Information management
Act as custodian of documentation of institutional knowledge and program activities in coordination with relevant technical and operations units.
Maintain comprehensive electronic files for the award, and ensure all partners and have access to relevant records and information.
Donor relations and communications
Together with National Coordinator, liaise with the donor, consortium partners and other relevant external/internal parties through attendance at meetings, and representing the consortium and the consortium's interests by maintaining positive and constructive relations.
In coordination with relevant colleagues, respond to requests from donors for compliance information and respond to donor compliance questions as needed.
Ensure that relevant staff members are aware of all donor communications, changes in regulations, and meetings or events.
Facilitate and participate in donor visits and/ or meetings.
Qualifications
Bachelor's degree or equivalent in international affairs, development, international political economy or other relevant subject. 2-3 years working in grants management and proposal/ business development/ design \\ Extensive knowledge of SHI compliance regulations \\ Proven previous successful experience developing projects, writing proposals and donor reports.
Good communicator with strong organizational, time management and analytical skills
Fluency in English, spoken and written.
Strong writing and editing skills with close attention to detail
Demonstrated attention to detail, ability to follow procedures but also use own initiative, meet deadlines, and work independently and cooperatively with team members.